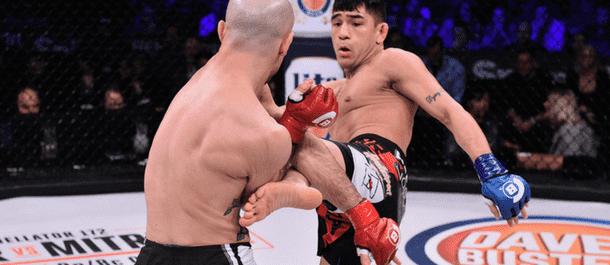 Keep an eye on BetOnline for the latest and best odds for Bellator events.
Emmanuel Sanchez vs. Sam Sicilia
Saturday, April 28 – 10:30 pm (ET) / 2:30am (GMT)
The co-main event of Bellator 198 will host a fascinating featherweight battle between Emmanuel Sanchez and Sam Sicilia.
At the age of 27, Emmanuel Sanchez has worked himself into a winning streak against quality competition in Bellator. After his fourth consecutive split decision ended up going against him (to Daniel Weichel), Sanchez has since defeated Georgi Karakhanyan, Marcos Galvao, and Daniel Straus for a brilliant 2017 campaign. Now, Sanchez will go to war with Sicilia as he looks to inch closer and closer to a shot at featherweight champion Patrício Freire.
Sam Sicilia was never truly a standout guy while in the UFC, but now he's made the switch over to Bellator and will likely contend with some of the better fighters over there. Sicilia's UFC run came to an end when he dropped three consecutive fights to Doo Ho Choi, Gabriel Benitez, and Gavin Tucker. When he came across to Bellator and faced Marcos Galvao, Sicilia picked up a unanimous decision victory and returned to winning ways. He'll look to build from that first victory in the organization when he comes across Sanchez.
Betting Market and Prediction
Emmanuel Sanchez was released at 1.33 but has since moved into 1.17. and now there is very little value in betting on Sanchez. Sanchez would have been a great bet at 1.33, but it now seems that the best selection here is to take a risk on Sicilia and see if it plays out.
Bet: Sam Sicilia to win 5.50 at BetOnline.
If you're playing an accumulator, go for Sanchez, however.
Prediction: Emmanuel Sanchez by unanimous decision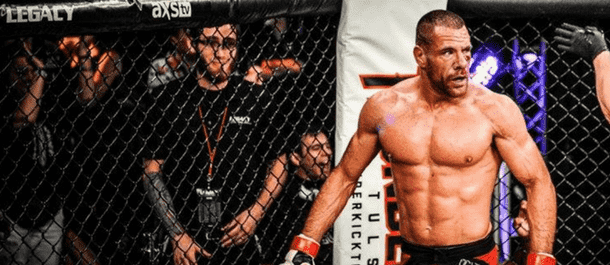 Rafael Lovato Jr. vs. Gerald Harris
Saturday, April 28 – 10:00 pm (ET) / 2:00am (GMT)
Rafael Lovato Jr. was scheduled to have his toughest test to date against John Salter, but an injury this week forced Salter out of the competition. In steps Gerald Harris, another highly-regarded competitor within Bellator who sports a 25-5 record. Lovato will still be up against a very tough challenge this weekend.
Rafael Lovato Jr. has put together an excellent undefeated record after seven fights. He racked up four wins over at Legacy Fighting Championship before making the switch over to Bellator in March 2017. Lovato's 2017 matched that of the aforementioned Sanchez, and he was successful in all three appearances. Lovato is a submission-wiz and has submitted four of his seven opponents so far.
Gerald Harris is certainly taking a risk here by stepping up on short notice to face Lovato, but it's a major opportunity for the veteran. Lovato is gaining recognition as a feared athlete in Bellator and a win for Harris will shoot him up into contention with the best of the middleweight division over at Bellator.
Betting Market and Prediction
This one is a very similar situation to above. Lovato started at 1.33 but has since dropped to 1.23.
Harris, who is making his short notice Bellator debut, makes for an interesting bet. Again, we'll be going against the safer play and if one of these two selections pays, we are well in front.
Bet: Gerald Harris to win 4.60 at BetOnline.
Likewise, if you are building an accumulator go for Rafael Lovato Jr. to win.
Prediction: Rafael Lovato Jr. by submission – Round 2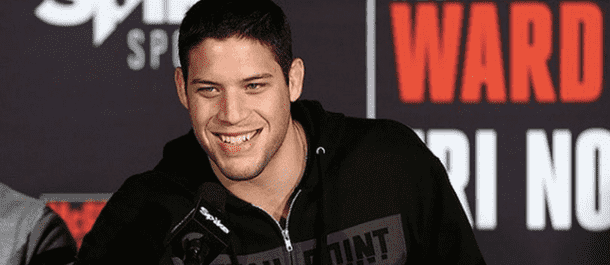 Neiman Gracie vs. Javier Torres
Saturday, April 28 – 9:30 pm (ET) / 1:30am (GMT)
Neiman Gracie's undefeated career will be at risk when he faces Javier Torres this weekend at Bellator 198.
Neiman Gracie has been perfect through seven fights so far. He's submitted six of his seven opponents so far and has obviously been a consistent threat when the fight hits the mat. I say obviously because Neiman carries the illustrious Gracie name. The Gracie's are renowned for their feats in Brazilian Jiu-Jitsu and Neiman has since displayed his grappling prowess inside the cage.
Javier Torres might be one of Neiman's biggest challenges to date, but he's certainly not a high-caliber fighter. Yes, he might be riding a four-fight win streak that dates back to June 2015, but he has picked up these wins in regional leagues. Regardless, his tough attitude and experience inside the cage will prove to be somewhat of a test for Neiman this weekend.
Betting Market and Prediction
It's tough to see Neiman Gracie losing this one. He opened at 1.10 and hasn't seen much action.
Put Neiman Gracie in an accumulator over at BetOnline.
Prediction: Neiman Gracie by submission – Round 1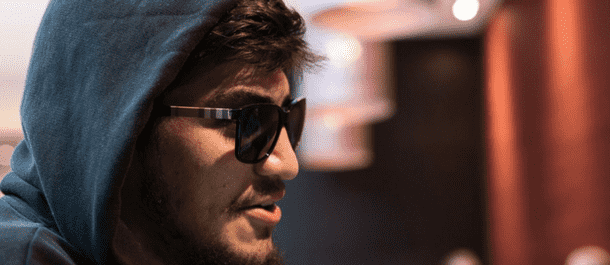 Dillon Danis vs. Kyle Walker
Saturday, April 28 – 9:00 pm (ET) / 1:00am (GMT)
Dillon Danis will finally make his MMA debut this weekend at Bellator 198.
Regarded as a top-quality grappler, Dillon Danis rose to popularity in MMA circles because of his affiliation with Conor McGregor. Danis has been McGregor's jiu-jitsu training partner for years now and has helped develop the ground game of the "Notorious." He's a talented submission grappler and has decided to go all-in on his mixed martial arts career now, instead. Danis' striking is an unknown quantity, but we can only assume he can get this fight to the mat and submit Walker with ease.
Kyle Walker has six fights to his name and has won just the two of them. It's always a good sign that Bellator throws in their prospects against experienced opponents, but it didn't go well last time when Aaron Pico stepped in there with Zach Freeman. Walker has been submitted in two of his six fights and knocked out in two of the others.
Betting Market and Prediction
Again, it's hard to see Dillon Danis losing his debut here. He is an incredibly skilled grappler. However, stranger things have happened.
Right now, Kyle Walker is 9.25 at BetOnline. We should bite the bullet and take a risk here because the odds are so extreme.
Bet: Kyle Walker to win 9.25 at BetOnline.
Prediction: Dillon Danis by submission – Round 1
Best Bets
Take a risk this weekend and back three of the underdogs. If one gets up, we're in a great position. If two win, we've had an exceptional weekend. The odds are just too juicy.
Sam Sicilia to win 5.50 at BetOnline.
Gerald Harris to win 4.60 at BetOnline.
Kyle Walker to win 9.25 at BetOnline.
Bellator 198
Dillon Danis
Emmanuel Sanchez