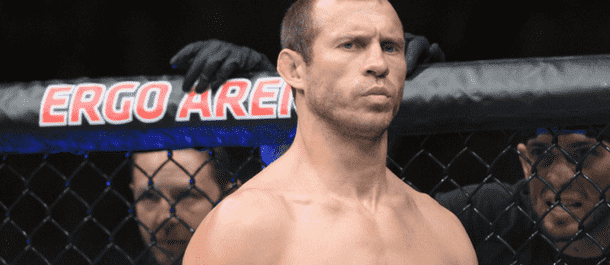 Austin, Texas – Sunday, February 18 – 11:00 pm (ET) / 4:00am (GMT)
Donald "Cowboy" Cerrone and Yancy Medeiros is the designated main event clash at UFC Fight Night 126 in Austin, Texas, this weekend. Despite either of these guys being a true contender in their division right now, it is a fun-filled matchup that both casual and hardcore fans alike can enjoy.
Donald Cerrone has seemingly always been a fan-favorite in the UFC. His ride-or-die attitude has always been incredibly entertaining inside the Octagon and outside of the cage, he's got that same attitude. That's partly the reason why we saw him be almost humiliated by the younger and sharper Darren Till late last year. It was a fight that "Cowboy" should never have really accepted, but Cerrone is not one to say no to a fight. Till ended up finishing "Cowboy" inside the first round and made it look very, very easy. It also means that UFC Fight Night 126 is Cerrone's attempt at snapping a three-fight losing streak.
Yancy Medeiros is becoming quite the entertainer himself lately. In his most recent bout, he battled the other "Cowboy" in Alex Oliveira and came out on top after a grueling two and a half rounds. Medeiros landed first blood against Oliveira but then was on the end of countless devastating blows that saw him struggling to stay upright. He ended up coming through in the final round when he escaped Oliveira's back control before finishing the fight with nasty blows to the head and body.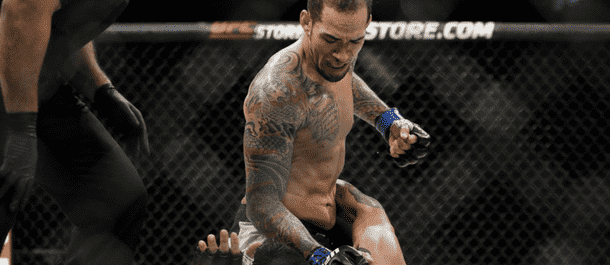 Fight Breakdown
Cerrone's matchup with Till showcased all of the same holes that we had known about "Cowboy" previously. There's no major concern here and he's not declining, rather he is just not able to hang in there with some of the best of the division – and that's fine.
This time around, he won't be matched against a dominant force. Yancy Medeiros is an extremely talented fighter and incredibly tough, but he doesn't have the same technical elements to his striking as Jorge Masvidal and Darren Till might have. However, it might not take a superior skill set to beat "Cowboy" anymore, because his recent losses have at least given his future opponents an idea of how to defeat him.
Hint: It's pressure.
Donald Cerrone falters under pressure. He enjoys sitting back and intercepting his opponent with powerful strikes and combinations of kicks, punches, and elbows, but if an opponent walks toward him with bad intentions, he seems to be unable to defend these strikes and counter. Again, Medeiros isn't the greatest striker in the division but he does have a nice 1-2 combination that can come straight down the middle and that is likely to land on Cerrone.
However, the greatest concern in this matchup should be Medeiros' lack of defense. Cerrone isn't amazing at it, either, but Medeiros took many of Oliveira's best shots and was able to hang in there. This "Cowboy" is too experienced not to recognize an opportunity for the finish, however, and will be pushing the limits so that he can snap this terrible run of late.
Betting Market
Donald Cerrone is around the 1.67Bet €100 to win €16767/100Bet £100 to win £167-149Bet $100 to win $1670.67Bet HK$100 to win HK$167-1.49Bet Rp100 to win Rp1670.6700Bet RM100 to win RM167 mark at BetOnline right now while Medeiros can be found at 2.30Bet €100 to win €23013/10Bet £100 to win £230+130Bet $100 to win $2301.30Bet HK$100 to win HK$2301.30Bet Rp100 to win Rp230-0.7692Bet RM100 to win RM230. This has been a major shift in betting mentality, considering that Medeiros opened at 2.02Bet €100 to win €20251/50Bet £100 to win £202+102Bet $100 to win $2021.02Bet HK$100 to win HK$2021.02Bet Rp100 to win Rp202-0.9804Bet RM100 to win RM202 and has moved out since then.
Betting Play
The odds are shortening for good reason. This is Cerrone's chance to get back on track. If he can't finish Medeiros this weekend at UFC Fight Night 126, it's difficult to see him beating anyone else who is ranked in the division.
Best Bet: Donald Cerrone to win 1.67Bet €100 to win €16767/100Bet £100 to win £167-149Bet $100 to win $1670.67Bet HK$100 to win HK$167-1.49Bet Rp100 to win Rp1670.6700Bet RM100 to win RM167 at BetOnline
Donald Cerrone
UFC Fight Night 126
Yancy Medeiros