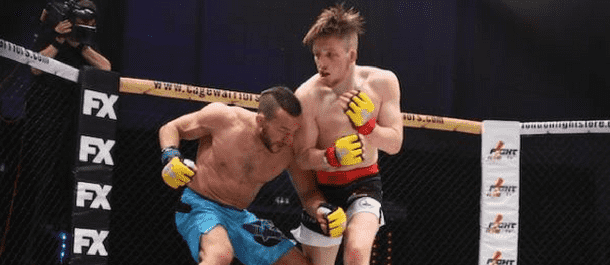 UFC Fight Night 113 – Fight Pass Prelims Preview Brett Johns vs. Albert Morales
UFC Fight Night 113 Fight Pass Prelims – UFC Bantamweight Bout
Albert Morales gets the call to step in for Mitch Gagnon on short notice and take on Brett Johns at UFC Fight Night 113 in Glasgow, Scotland this weekend. Morales has just two weeks to prepare for Johns.
Albert Morales has had a strange start to his UFC career with one win, one draw and one loss. His win came in his most recent step inside the octagon when he won a split decision victory against Andre Soukhamthath on the preliminary card of UFC 209: Woodley vs. Thompson 2.
Brett Johns fights out of Wales in the United Kingdom and enters this fight undefeated. He started his UFC career perfectly when he defeated Kwan Ho Kwak by decision at UFC Fight Night 99 in November 2016.
The Breakdown
Brett Johns fights at a frenetic pace. He's had a number of five-round fights in his career and has shown that he can continue a fast pace through the distance of a fight. Johns scored six takedowns in the first round against Kwan Ho Kwak and completely smothered him. Kwan Ho Kwak was able to repeatedly land hard strikes on the chin of Johns, but when he picked up momentum Johns took him down to the mat and wore him down.
Albert Morales is going to have plenty of success in the stand-up battle with Brett Johns. Morales uses his range well by connecting with well-timed leg kicks and perfect long punches to the head. If it stays standing, Morales will easily score a victory.
The problem for Morales is that he's going to need to constantly defend the takedown attempts of Brett Johns. Johns is an expert judoka and his takedowns are extremely difficult to stop.
Prediction and Betting Strategy
Brett Johns is going to grind out a victory against Albert Morales by wearing him down with huge double leg takedowns and heavy top pressure.
Brett Johns by Decision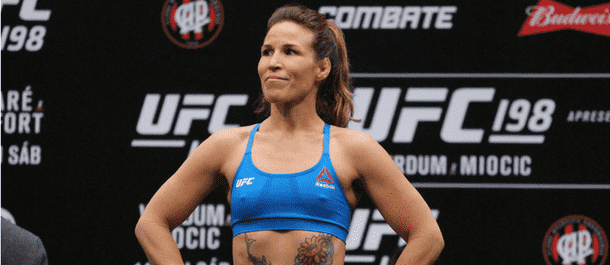 Leslie Smith vs. Amanda Lemos
UFC Fight Night 113 Fight Pass Prelims – UFC Women's Bantamweight Bout
Amanda Lemos will make her UFC debut against Leslie Smith this weekend at UFC Fight Night 113. Lemos replaces Lina Lansberg with a little over three weeks notice.
Lemos is undefeated as a mixed martial artist with six wins and a draw to her name. She has managed five KO/TKO victories, including one over Mayra Cantuaria who was the fighter that fought to a draw with Lemos.
The Breakdown
Amanda Lemos is a striker with great boxing and Muay-Thai skills. Lemos is patient and willing to wait for her opportunities to open up. In her last fight with Cantuaria, she caught her opponent with an intercepting knee to the face and knocked her out on the spot.
Leslie Smith is a trooper who continually storms forward at her opponent. In her last fight with Irena Aldana, Aldana was largely expected to light her up with strikes from a distance but Leslie Smith closed the distance and turned it into a slugfest. Smith repeatedly landed overhand right hands on Aldana and inflicted plenty of damage.
If Lemos can survive the early onslaught from Leslie Smith, she may be able to start working her technical striking as Smith slows down in the second and third rounds.
Prediction and Betting Strategy
Leslie Smith is a brawler and will make this an extremely ugly fight. I expect her to outwork Lemos and get a finish in the first round as Lemos fails under the barrage of strikes from Smith.
Leslie Smith by KO/TKO – Round 1
Best Bets
Brett Johns vs. Albert Morales
Brett Johns by Decision
Sunday 16th July – 12:30 pm (ET) / 4:30pm GMT
Waiting on Odds
Leslie Smith vs. Amanda Lemos
Leslie Smith by KO/TKO
Sunday 16th July – 12:00 pm (ET) / 4:00pm GMT
Waiting on Odds
MMA
UFC
UFC Fight Night 113