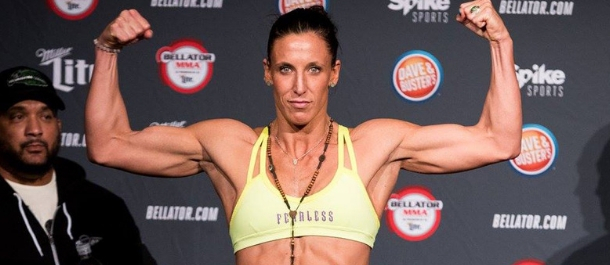 This Friday, Bellator travels to Thackerville, Oklahoma, for Bellator 224: Budd vs. Rubin.
A Bellator Women's Featherweight Championship bout will headline the event. The defending champion is Julia Budd, a talented featherweight fighter who has won all ten of her last fights. She'll be facing off with undefeated Olga Rubin.
The rest of the Bellator 224 main card features talented fighters such as Rafael Carvalho, Chidi Njokuani and rising prospect, Ed Ruth.
In this post, we'll share how to find the best odds for the Bellator 224 main event and bring you our recommended betting advice for Julia Budd vs. Olga Rubin.
Now 12-2 in her career so far, Julia Budd has only ever experienced defeat against two of the greatest bantamweight fighters to have ever competed in mixed martial arts. In 2011, Budd lost to Amanda Nunes in just 14 seconds at the Strikeforce Challengers Series. Nunes now reigns over the bantamweight and featherweight divisions in the UFC. Later that year, Budd was also defeated by Ronda Rousey in only 39 seconds after falling into one of Rousey's classic armbar submission traps.
But those days are well and truly past. Now, Budd is establishing herself as a force of her own and has defended her Bellator title twice since winning it against Marloes Coenen in March 2017.
She's facing Olga Rubin, a tough, well-rounded fighter, who is now 6-0 in her short career to date. Rubin made her debut with Bellator back in November 2016 and has since competed for other promotions before eventually returning to Bellator and putting together a decent string of wins to earn her this title shot with Budd. In her most recent fight, Rubin defeated Iony Razafiarison via unanimous decision.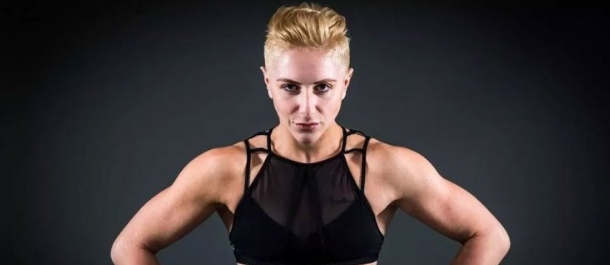 Fight Breakdown
Any breakdown that looks at a Julia Budd fight must first of all touch on her exceptional build for the women's featherweight division. She's strong and powerful, and those two attributes can go a very long way in any female division.
Budd's a great kickboxer and will likely have a significant advantage when standing across from Olga Rubin in this fight considering that the latter has struggled at times with lower-skilled fighters recently.
Although she has a clear pathway to victory on the feet, Budd also has the ability to take Rubin down to the mat and control her there if she desires. If she's looking for a fast finish at Bellator 224, we may see Budd go after a ground and pound TKO stoppage.
That seems all the more likely when considering that Rubin has failed to keep fights standing against Iony Razafiarison and Cindy Dandois.
Rubin's growing into a skilled contender in the featherweight division but she's too far behind Budd at this point in her career to even remotely challenge the champion in this main event.
The odds for Budd here are quite generous, so jump on now before the line moves!
Bellator 224: Julia Budd vs. Olga Rubin
Friday, July 12 – 11:30 pm (ET) / 3:30am (GMT)
Bellator 224
Julia Budd
Olga Rubin