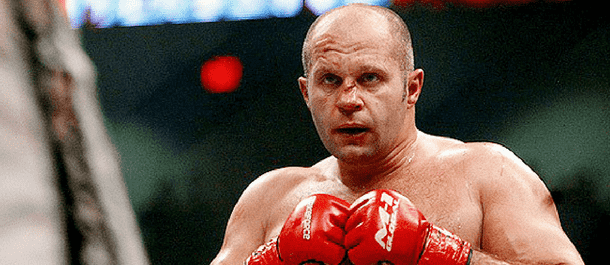 Who would ever have thought Fedor Emelianenko and Chael Sonnen would face each other in Bellator in 2018? Emelianenko and Sonnen are set to clash at Bellator 208 this weekend at the Nassau Veterans Memorial Coliseum in Long Island, New York on Saturday, October 13.
This heavyweight bout is scheduled as a second-round, semifinal matchup in the Bellator World Heavyweight Grand Prix and the winner will advance to face the winner of Matt Mitrione vs. Ryan Bader. Sonnen made his way here after defeating Quinton Jackson in the first round, and Fedor Emelianenko breezed past Frank Mir to earn his spot.
If you haven't already, make sure to check out our detailed preview and prediction of Matt Mitrione vs. Ryan Bader and our comprehensive breakdown of the Bellator 207 main card.
Fedor Emelianenko and Chael Sonnen are fighters that are never fun to bet against. When you back them, they lose, and when you take the other side they often cruise to victory. Don't fear, though, because they will be matched against each other in this one, and Sonnen will enter as a moderate underdog against arguably the greatest heavyweight to ever compete in mixed martial arts.
When we speak of Fedor Emelianenko, we aren't just discussing one of the best heavyweight fighters of all-time – there's a legitimate argument to be made that he is one of the greatest fighters of any weight class. We'll never forget Fedor's remarkable 29-fight winning streak (and how Fabricio Werdum famously ended the streak), but it's not time to analyze the 42-year-old version of the legend.
Fedor will be facing Chael Sonnen, who has turned his career around in a big way recently. After his Bellator debut didn't go to plan against Tito Ortiz, Sonnen has since bounced back with consecutive victories against Wanderlei Silva and Quinton Jackson – and he looked mightily impressive in each of these outings. Although he'll enter this fight as an underdog, there's always the chance that he outworks Fedor through the entirety of the fight.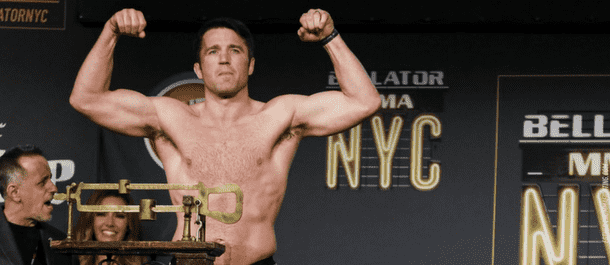 Fight Breakdown
There's a lot to consider in a Chael Sonnen fight. Firstly, his relentless pace and pressure have proven to be too much for many contenders in the past. That, combined with his outstanding ability as a former NCAA Divison 1 All-American wrestlers, and an improving skillset as a striker ensures that Sonnen is a tough fight for even the best of the best.
One of the key factors in Sonnen's recent turnaround has been his improved boxing ability, both defensively and offensively. However, it remains to be seen if he'll want to test his improvements against Fedor, who is about as dangerous as it gets while standing up in the heavyweight division. Although Mitrione finished Fedor in a matter of minutes at Bellator NYC, he didn't have his hand raised without any trouble. In fact, when Mitrione connected with his fight-ending punch, he was also dropped by a stiff strike from "The Last Emporer."
So, will Fedor's true knockout power and imposing right hand be a significant advantage in this fight? Most likely.
Much like Sonnen, Fedor is also known for applying intense pace and pressure from the start of a fight. It's not particularly overwhelming, but the threat of his heavy hands is enough to back anyone up. There's also the fact that he is excellent in the clinch and crafty on the mat, as well. If Sonnen plans to take this fight to the mat and use his top pressure to outwork Fedor, he won't achieve this all that easily.
While all signs seem to be pointing toward Fedor Emelianenko, it's almost impossible to count out Chael Sonnen as a betting underdog. Sonnen is one of the sport's leading analysts and will surely be picking apart Fedor's game to find some sort of advantage. Initially, the odds were much closer than they are now, and we're going to be siding with Chael Sonnen since his odds seem to be climbing higher and higher.
Bellator 208: Fedor Emelianenko vs. Chael Sonnen
Saturday, October 13 – 11:30 pm (ET) / 3:30am (GMT)
Bellator 208
Chael Sonnen
Fedor Emelianenko