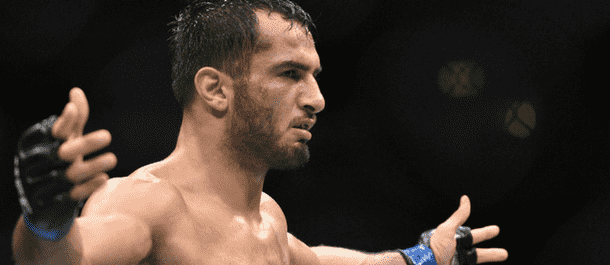 Gegard Mousasi vs. Rory MacDonald
Saturday, September 29 – 11:30 pm (ET) / 3:30am (GMT)
In what is arguably the best main event in Bellator history, welterweight champion Rory MacDonald will move up to middleweight and challenge Gegard Mousasi for his middleweight title. If successful, MacDonald will become the first-ever simultaneous two-division champion in the history of Bellator.
Since switching from the UFC to Bellator last year, Gegard Mousasi has extended his winning streak to seven and has become the Bellator middleweight champion. When Mousasi defeated Rafael Carvalho via first-round KO/TKO in May to claim the middleweight championship, he used the opportunity to call out MacDonald for a potential champion vs. champion super fight. And now here we are.
Rory MacDonald has what seems to be the toughest schedule of any mixed martial artist in the world today. Not only will he be moving up in weight to challenge Mousasi this weekend, but he is also scheduled to defend his Bellator Welterweight Championship against Jon Fitch in the first round of the Bellator Welterweight Grand Prix which starts later this year. MacDonald is currently on a two-fight winning streak in Bellator after consecutive defeats to Robbie Lawler and Stephen Thompson in the UFC.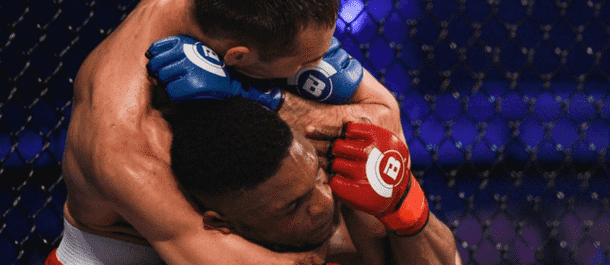 Finding The Edge
This is likely to be the toughest test in quite a while for both of these fighters.
In many ways, Gegard Mousasi and Rory MacDonald share many of the same tendencies and strengths. They're both patient, composed, and are willing to stick with their game plan through the course of a fight. Rather than storming out at the beginning of the first round and attempting to put a beat down on their adversary, both Mousasi and MacDonald will systematically break their opponent down over time.
And that's precisely what makes this such an intriguing fight.
Mousasi typically commands the centre of the cage and will pump out a well-timed, powerful jab that can disrupt the flow of his opponent. When he has backed his opponent to the cage, Mousasi typically shoots in and attempts to gain control of their hips and waist. Once secured, Mousasi will use this lock to drag his opponent to the mat and then begin smoothly cut through their guard and launch fists to the face.
MacDonald's usual strategy is much the same. Standing orthodox, just like Mousasi, MacDonald crouches over and begins working his long jab while occasionally answering back with a right-hand counter or one of the many kicks in his arsenal. And when possible, MacDonald will also take the opportunity to take his adversary down to the mat either using a single-leg takedown or by dragging them down against the cage, as well. MacDonald isn't quite the guard passer that Mousasi is, but he is extremely heavy and typically finds himself in better positions to submit his opponent because he is superb at controlling his opponent.
Mousasi, on the other hand, usually has a hard time keeping his opponent glued to the mat. He'll have an especially challenging time with MacDonald, who is an excellent scrambler and is rarely on his back. MacDonald's takedown defence is generally quite good and has handled himself in the clinch with superb grapplers such as Tyron Woodley before. If Mousasi wants this fight on the ground, it might not be as easy as many are expecting.
And if Mousasi wants to dominate this fight while standing, he might also have some troubles against the 29-year-old. MacDonald is surprisingly efficient in the striking game and often freezes his opponent, forcing them to fight his type of fight. One major weapon of MacDonald's is the counter right hand, which he will likely land against the orthodox Mousasi, and was unable to utilise against Robbie Lawler or the continually switching Stephen Thompson. As Mousasi typically drops his left hand after attempting a jab, this opening will be there for MacDonald.
Of course, MacDonald will need to worry about that incoming jab of Mousasi. If he can't find a way to beat the timing of Gegard's brilliant left hand, the Canadian could be in for a long night.
If these two fighters were a similar size and fighting in the same weight division, we'd be leaning MacDonald in a very close fight. But considering Mousasi's supposed strength and size advantage over MacDonald coming into this one, we have to give the slight edge to Mousasi.
Although Mousasi is a deserved betting favourite, the odds are all out of sorts.
Rory MacDonald shouldn't be this much of an underdog against Gegard Mousasi.
Bellator 206
Gegard Mousasi
Rory MacDonald