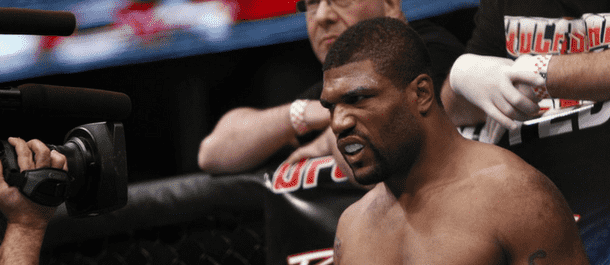 Bellator 206 Betting Guide
Bellator 206 might just be the biggest and best card of Bellator history.
Topped with a fantastic champion vs. champion battle between Gegard Mousasi and Rory MacDonald, this is a card that you don't want to miss.
Let's get started.
Quinton Jackson vs. Wanderlei Silva
Saturday, September 29 – 11:00 pm (ET) / 3:00am (GMT)
Quinton Jackson and Wanderlei Silva will collide for the fourth time this weekend at Bellator 206.
WIth 99 combined fights between them and a total of 43 knockout victories, Jackson and Silva are fast approaching the end of their careers. Wanderlei will be stepping back into the Bellator cage 462 days after his unanimous decision defeat to Chael Sonnen at Bellator 180. Likewise, "Rampage" will be returning after losing to Sonnen at Bellator 192.
We can be sure that both "Rampage" and Silva will be looking forward to a fight that will surely play out standing up rather than being on the mat.
There probably won't be too many surprises in this heavyweight clash. Quinton "Rampage" Jackson has improved his boxing skills dramatically since his first two defeats to Wanderlei Silva, and that alone could be the difference the fourth time around – just like it was last time.
"Rampage" has devastating knockout power, particularly when he is slinging hooks, and is just as dangerous moving forward as he is heading backwards. His strength and size will help him when clinching with Wanderlei and if the fight heads to the mat and "Rampage" ends up on top, expect him to launch some heavy ground and pound.
Wanderlei is still as crafty as they come, but it's hard seeing him match up well against Quinton Jackson in 2018.
Expect Jackson to pressure Wanderlei from the very beginning of the fight and eventually clip him with enough power to end the fight.
Prediction: Quinton "Rampage" Jackson by KO/TKO – Round 1
Bet on Quinton Jackson to win – 1.39Bet €100 to win €13939/100Bet £100 to win £139-256Bet $100 to win $1390.39Bet HK$100 to win HK$139-2.56Bet Rp100 to win Rp1390.3900Bet RM100 to win RM139 at BetOnline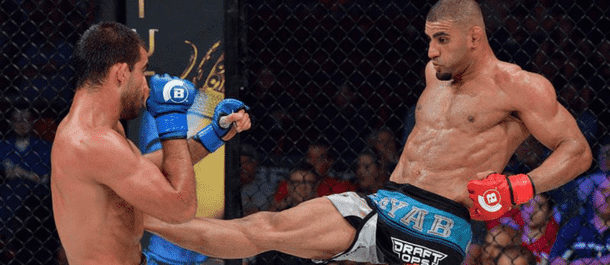 Douglas Lima vs. Andrey Koreshkov
Saturday, September 29 – 10:30 pm (ET) / 2:30am (GMT)
Douglas Lima and Andrey Koreshkov will meet for the third time this weekend at Bellator 206. Now at one win each, this rivalry is far from finished.
Lima, who is a criminally underrated welterweight, recently lost his title to Rory MacDonald in January this year. Fortunately for him, he has a chance to win back the title almost immediately as this will be the first round of the Bellator Welterweight Grand Prix, in which MacDonald's title is on the line.
And then there's Koreshkov, who is also looking to reclaim the title that was once his. Koreshkov previously won the belt from Lima back in July 2015 before defending it against Benson Henderson and then losing it to Lima not long after.
Everything about this matchup is exciting. Koreshkov's raw speed and technique will be up against the ferocious power of Lima again.
Lima is terrifyingly strong and large for the welterweight division; enough to make Rory MacDonald walk back to his corner at the end of round one and let his corner know. But we've known this for a very long time and we're still surprised to see how Lima makes the 170 lbs category.
In their last fight, Koreskhov was controlling the majority of the action. He was often first to the punch and was throwing a higher volume of strikes than Lima. Although Lima was tagging up the lead leg of Koreshkov with heavy leg kicks, Koreskhov was landing more often and more significantly.
With his confidence soaring, he backed Lima to the cage and unloaded a combination of strikes before copping a solid left hand to the jaw. That one punch from Lima was all it took for Koreshkov to be laid out on the canvas and for the fight to be called off.
It's going to be power vs. speed yet again, and power might prevail for the second time.
Prediction: Douglas Lima by KO/TKO
Bet on Douglas Lima to win – 2.30Bet €100 to win €23013/10Bet £100 to win £230+130Bet $100 to win $2301.30Bet HK$100 to win HK$2301.30Bet Rp100 to win Rp230-0.7692Bet RM100 to win RM230 at MyBookie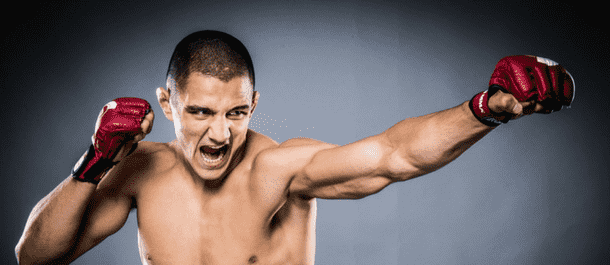 Aaron Pico vs. Leandro Higo
Saturday, September 29 – 10:00 pm (ET) / 2:00am (GMT)
The heavy-handed Aaron Pico will step up a level and take on former title challenger Leandro Higo on the main card of Bellator 206 this weekend.
Aaron Pico has quickly made a name for himself as an incredibly dangerous striker with true knockout power. Whether it's a devastating punch to the body or a well-placed strike upstairs, Pico has the ability to change a fight in a matter of seconds. Now on a three-fight winning streak after his unsuccessful mixed martial arts debut, Pico will be up against the toughest test of his career to date.
Leandro Higo will be jumping up from bantamweight to featherweight for this fight with Pico after an unsuccessful title challenge against Darrion Caldwell at Bellator 195. That first-round defeat marked the second of two losses in his last three fights, with the other coming against Eduardo Dantas in April 2017.
Since dropping down to featherweight from lightweight, Aaron Pico has been a handful inside the Bellator cage. Of course, he's still relatively fresh and has just four fights to his name, but the way he has removed his last three opponents – who each had much more experience than him – has earned him a shot against a top contender like Higo.
Despite his outstanding wrestling accolades, Pico has rarely had to use his grappling. Instead, Pico walks his opponent down and unloads his heavy punches. His defensive wrestling was on display in his last fight with Lee Morrison, but Morrison was already stunned by a few of Pico's best shots. With his time now spent at just one location, rather than skipping around gyms in the United States, and learning boxing from Freddie Roach, Pico is developing a world-class skill set that could likely result in him challenging for a title one day.
But is he ready for someone like Leandro Higo?
Higo is a slick Brazilian Jiu-Jitsu specialist with 11 submission victories to his name. Even when in trouble, like against Joey Miolla at RFA 37, Higo is able to create submission opportunities and finish the fight. The Brazilian is vulnerable to wrestling attacks, however, and Darrion Caldwell best displayed this at Bellator 195 when he dragged Higo to the mat with ease before sinking a guillotine choke.
How about standing up? Well, Higo's punches are fast and sharp, and typically are thrown straight down the middle. His right-hand counter landed well against Joe Taimanglo and this could be a weapon against Pico in this fight. It does seem like Higo's best path to victory would be to get this fight to the mat and submit his younger opponent. If he can't submit him, even taking Pico to the second round would be a gigantic step toward claiming the victory as Pico is yet to be tested past the 3:45 mark of the first round.
Higo is certainly Pico's toughest test to date, and we were expecting these odds to be a lot closer than they are.
Prediction: Leandro Higo by Submission – Round 2
Bet on Leandro Higo to win – 4.80Bet €100 to win €48019/5Bet £100 to win £480+380Bet $100 to win $4803.80Bet HK$100 to win HK$4803.80Bet Rp100 to win Rp480-0.2632Bet RM100 to win RM480 at MyBookie
Best Bets for Bellator 206
Here is our list of best bets for Bellator 206.
Make sure to also review our preview of the main event between Gegard Mousasi vs. Rory MacDonald.
Bellator 206
Quinton Jackson
Wanderlei Silva