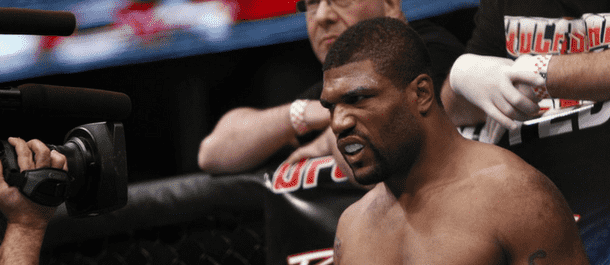 In a late change to Bellator 192, Quinton "Rampage" Jackson vs. Chael Sonnen has been promoted to the main event.
"Rampage" and Sonnen are now set to compete in the first round of the Bellator MMA World Grand Prix, which will crown Bellator's new heavyweight champion from a list of eight contenders in a tournament style format.
You can find the best odds for this Bellator 192 main event at BetOnline.
Quinton "Rampage" Jackson
Record: 37-12
Height: 6'1″ (186cm)
Reach: 73.0″ (185cm)
"Rampage" is on a mission to reinvent himself.
That is, of course, because he is coming off his first defeat in nearly five years at the hands of Muhammed Lawal at Bellator 175. Jackson admits that he wasn't in the best mental shape in the lead-up to this contest, but being involved in the bracket-style competition has given him a renewed sense of purpose.
Now, he looks forward to advancing through the bracket and claiming the Bellator Heavyweight Championship as his reward.
Chael Sonnen
Record: 29-15-1
Height: 6'1″ (186cm)
Reach: 74.0″ (188cm)
Chael Sonnen is certainly living up to the 'anytime, anywhere' persona by joining the Bellator Heavyweight Grand Prix.
Sonnen, a former middleweight who has since moved up to light heavyweight, will be moving up another weight class to challenge some of the biggest (figuratively and literally) guys in the sport.
After his disappointing loss to Tito Ortiz at Bellator 170, Sonnen returned to winning ways with a victory against Wanderlei Silva.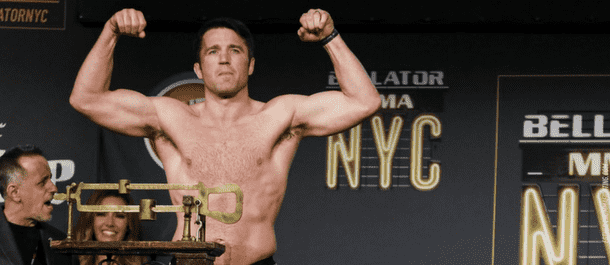 Fight Breakdown
There is no hiding the intentions of each fighter as we approach this contest and Sonnen himself perfectly summarised the story of the fight in a media call last week.
"I've got to take him down, he's got to stand up. I've got one way to win, that's to be on top of him and annoy him for 15 minutes. He's got one way to win that's to put me to sleep. I've taken a lot of people down, he's put a lot of people to sleep. This one isn't rocket science."
Simply put, it's quite like that. However, there is a mental element in this fight that I'd certainly like to touch on.
The question is whether both of these guys have what it takes to fight out a tough 15-minute battle at this point in their careers.
Sonnen didn't seem entirely motivated against Tito Ortiz and was quick to submit to a submission, but returned to form against Wanderlei Silva and controlled him for the majority of the fight. Sonnen isn't interested in taking damage, so it will be interesting to see how he holds up if he takes a couple of big punches from "Rampage".
And for Jackson, who is disinterested in fighting wrestlers, how will he respond if he is taken down by Sonnen and can't return to his feet? Will he be motivated to continue shaking off takedowns? Or will he simply give in to the 'frustrating' Sonnen?
Time will tell.
Prediction and Betting Guide
As for a prediction, leaning toward "Rampage" seems like the safer option considering his experience at heavyweight and power in his hands.
However, for betting purposes, the best play is to back this fight not lasting the distance. If Sonnen eats a "Rampage" punch, it could be all over. Alternatively, if Sonnen takes Jackson down, he might lose interest and 'give up'.
Kevin Lee by submission (rear-naked choke) – round two
Best Bet
Quinton "Rampage" Jackson vs. Chael Sonnen
Quinton Jackson to Win
Saturday, January 20 – 11:00 pm (ET) / 4:00am (GMT)
Odds: 1.74Bet €100 to win €17437/50Bet £100 to win £174-135Bet $100 to win $1740.74Bet HK$100 to win HK$174-1.35Bet Rp100 to win Rp1740.7400Bet RM100 to win RM174 – BetOnline
Bellator 192
Chael Sonnen
Quinton Jackson