Sinead Kavanagh vs. Maria Casanova

Sinead Kavanagh and Maria Casanova will throw down in the middle of the Bellator cage this weekend in the co-main event of Bellator 187.
Kavanagh (4-2) is a featherweight prospect out of Straight Blast Gym in Ireland underneath the tutelage of John Kavanagh. She was widely expected to be a dominant force inside the Bellator's women's divisions but has now dropped two fights consecutively after losing to Arlene Blencowe at Bellator 182.
Casanova (3-5-1) enters the Bellator cage for the first time this weekend. Like Kavanagh, she's on a two-fight losing streak, but her opponents were much lesser rated ones in local French promotions. Casanova has won just one of her last four bouts, and this fight stinks of Bellator throwing Kavanagh an easy fight in front of her fans in Dublin, Ireland to get the crowd going.
Breakdown
Casanova's game is underdeveloped, to say it politely. She lacks any significant stand-up abilities. Her strikes generate next to no power and her hands aimlessly hang around in front of her head with no real attempt to block any strikes. She has no head movement or any reliable way to avoid her opponents attacks.
What she does have, however, is an okay submission game.
Standing across from her is an opponent that isn't all that dangerous herself. Kavanagh walks forward and tries to close the distance between herself and her opponent, but she gets countered relatively often.
Prediction and Betting Guide
In this fight, Casanova isn't capable of making Kavanagh for walking forward into strikes. Kavanagh should win this one, but you never know.
Prediction: Sinead Kavanagh to win by KO/TKO – Round 2
You can find the best odds for this bout at Marathon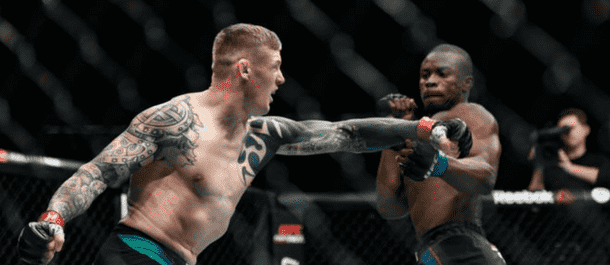 Charlie Ward vs. John Redmond
Charlie Ward's (3-3) time in the UFC didn't really go as planned. In two fights with the promotion, he totaled slightly over three minutes of octagon time and suffered two devastating knockout losses. The first one made sense; it was against the killer Abdul Razak Alhassan who was known for making short work of all his opponents. It was the second one that was extremely confusing, however. Galore Bofando threw Ward into the mat who landed head first and managed to be knocked out by the impact of hitting the canvas. It was unbelievable. Now, Ward joins Bellator.
John Redmond's (7-12) career has been a strange one. He's competed across the United Kingdom in Cage Warriors and BAMMA but has never really tasted success with either promotion. After losing four consecutive bouts via stoppage, he managed to put together two KO/TKO victories in 2016 but lost momentum against Lee Barnes after he was submitted in 34 seconds at CW Unplugged.
Breakdown
John Redmond is a little on the insane side. He's a relentless fighter who competes with pure aggression. He is known to stand and bang with opponents and can often take many of their best shots before returning some killer blows of his own. The problem here, though, is the taking shots part. He leaves himself wide open for strikes and gets repeatedly tagged because of it.
Despite what we saw from Charlie Ward in the UFC, he's got some incredible power in his hands; he was just outclassed by the level of competition in the world's elite organization.
Prediction and Betting Guide
Redmond eats way too many shots to be able to reliably back him in any contest.
Prediction: Charlie Ward by KO/TKO – Round 1
You can find the best odds for this bout at Marathon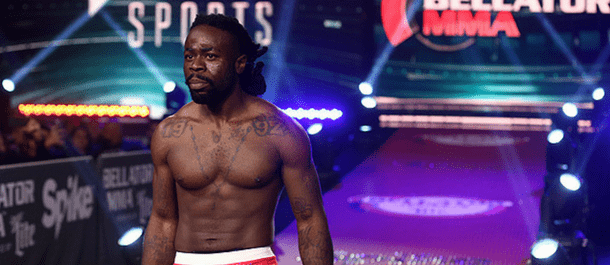 Kevin Ferguson Jr. vs. Fred Freeman

Kevin Ferguson Jr. (1-1), the son of Kimbo Slice, looks to continue with his families legacy inside the Bellator cage this weekend. After losing in his Bellator debut back at Bellator 165, Ferguson bounced back to score a first-round victory against DJ Griffin at Bellator 179 in just 3 minutes and 40 seconds.
Fred Freeman (1-0) is the man to step inside the cage with Kevin Ferguson's heavy hands in Dublin, Ireland. After a disappointing 3-6 amateur career, Freeman decided to turn professional anyway and managed to score a victory in his debut at Gateway Fighting Series. This will be his first fight inside the Bellator cage and the toughest test of his short career so far.
Breakdown
Kevin Ferguson is an animal. He's still a very raw prospect and has plenty of aspects of his game that he will need to develop on, but he has some outstanding attributes that he brings into the cage which fighters can only dream of. That is aggression, punching power, and heart. Fighters can train techniques, movement and improve their timing, but it's challenging to develop attributes like Ferguson's natural ones.
Fred Freeman is another seemingly crazy and explosive fighter to join this main card. He lacks in fundamental skills but is opportunistic and can make the most of a simple mistake from an opponent. He has good defensive wrestling technique and some brutal punching power.
Prediction and Betting Guide
This is the third bout of this main card in which the underdog presents a reasonable chance to upset who is expected to win. Freeman enters this for his Bellator debut but could very well upset Ferguson Jr. The likely outcome (and my prediction) is that Ferguson wins this one via decision, however.
Prediction: Kevin Ferguson Jr. by unanimous decision
Bet: Fred Freeman to win – best odds at Marathon
Best Bets
Sinead Kavanagh vs. Maria Casanova
Total Rounds – Under 2.5
Friday, 10 November – 10:00 pm (ET) / 2:00am (GMT)
Odds: 2.20Bet €100 to win €2206/5Bet £100 to win £220+120Bet $100 to win $2201.20Bet HK$100 to win HK$2201.20Bet Rp100 to win Rp220-0.8333Bet RM100 to win RM220 – UniBet
Charlie Ward vs. John Redmond
Charlie Ward to Win
Friday, 10 November – 9:30 pm (ET) / 1:30am (GMT)
Odds: 1.57Bet €100 to win €15757/100Bet £100 to win £157-175Bet $100 to win $1570.57Bet HK$100 to win HK$157-1.75Bet Rp100 to win Rp1570.5700Bet RM100 to win RM157 – Marathon
Kevin Ferguson Jr. vs. Fred Freeman
Fred Freeman to Win
Friday, 10 November – 9:00 pm (ET) / 1:00am (GMT)
Odds: 4.45Bet €100 to win €44569/20Bet £100 to win £445+345Bet $100 to win $4453.45Bet HK$100 to win HK$4453.45Bet Rp100 to win Rp445-0.2899Bet RM100 to win RM445 – Marathon