The Bellator 186 main card doesn't just contain incredibly exciting match-ups for fans of MMA, there is also an unbelievable level of betting value throughout this event.
Note: many bookmakers release poor odds for Bellator in comparison to other MMA events. Our research has found that BetOnline is the best place for betting on Bellator MMA action.
Ilima-Lei Macfarlane vs. Emily Ducote
Ilima-Lei Macfarlane and Emily Ducote will battle for the second time, but this time around there will be much more at stake. These two will be fighting for the inaugural Bellator Women's Flyweight Championship at Bellator 186.
When Macfarlane and Ducote previously met, it was Macfarlane who came away victorious after scoring a unanimous decision. "The Iliminator" has kept her undefeated record through six fights and topped off an impressive 5-0 record in amateur mixed martial arts, as well. No one has found a way to defeat her as yet and a dominant win over Ducote could very well mark her as one of the most dangerous and feared female mixed martial artists across all divisions and organizations.
Breakdown
Without a doubt, these are the two best the division has to offer right now. Ilima-Lei's crazy submission and striking skills will be tested for another time by Ducote's aggression and determination.
Despite Macfarlane clearly winning the first contest, there was an initial scare in the first 30 seconds when Ducote crashed a hard punch into Macfarlane's head which dropped her. She applied her heavy top pressure she acquired through wrestling experience to pin Macfarlane to the mat.
Last time, it was Macfarlane's superior jiu-jitsu which helped her transition into the dominant positions through the course of the fight. This is usually the case when a dominant grappler faces a wrestling-heavy approach. Macfarlane safely operated from the back and controlled the fight from there.
Prediction and Betting Guide
Macfarlane is an excellent fighter and deserves to be the betting favorite, yet in this one there's a massive chance of an upset. Despite the unanimous decision, Ducote was really in the fight last time around and will be again.
Prediction: Emily Ducote – split decision
You can find the best odds for an Emily Ducote victory at BetOnline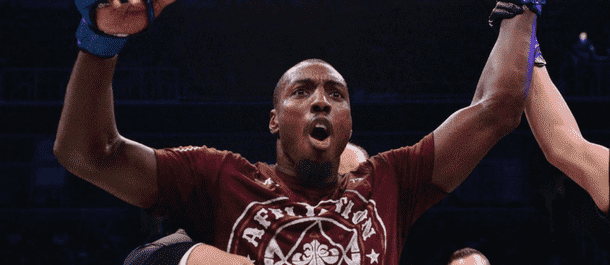 Phil Davis vs. Leo Leite
Phil Davis' dream run at Bellator came to an end at Bellator NYC when he lost his Bellator Light Heavyweight Championship to Ryan Bader. Davis entered Bellator in September 2015 and won three consecutive fights before winning the championship from Liam McGeary. Davis was largely expected to win against Bader who was making his promotional debut but fell just short after losing a split decision.
Davis will be looking to find a way back to the championship and it all begins with a fight against Leo Leite at Bellator 186. Leite, who has an impressive undefeated record after ten wins, will be fighting for the first time in Bellator after competing in a range of different organizations recently. He'll be looking to stamp his claim to why he deserves to be competing with the very best in Bellator's light heavyweight division.
Breakdown
Leo Leite is a former middleweight and light heavyweight champion at Legacy FC and will be a different kind of test for Phil Davis at Bellator.
See, Davis likes to rely on his powerful wrestling to control opponents but Leite is an accomplished Judoka who transitioned to BJJ and enjoyed plenty of success in that area, also.
If Davis wants to win this one, we might need to see the return of his kickboxing style in which he should be able to outwork Leite from distance and stop his takedown attempts.
Prediction and Betting Guide
Much like the previously discussed fight, Ed Ruth should enter this one as the betting favorite but there is a humungous discrepancy between the odds of the two fighters.
Leo Leite is no joke and has plenty of ways to stun Phil Davis and score an upset and we'll bet accordingly.
Prediction: Leo Leite by submission – Round 1
You can find the best odds for a Leo Leite victory at BetOnline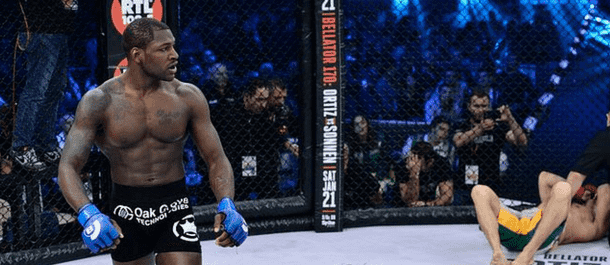 Ed Ruth vs. Chris Dempsey

Ed Ruth, one of Bellator's greatest prospects, is ready to continue his rise through the sport this week as he looks to extend his undefeated record after three fights.
Ruth will face possibly his toughest test yet when he faces the experienced Chris Dempsey who has a record of 12-5. Dempsey arrives in Bellator after a terrible stint in the UFC in which he won just one of his four fights. He lost to Ilir Latifi, Jonathan Wilson, and Scott Askham and scored a win over Eddie Gordon. Since then, he has competed in GOTC and lost via first round KO/TKO before joining Bellator.
Breakdown
Ed Ruth is going to be one of those wrestlers who perfectly transition to the sport of mixed martial arts. That's if he hasn't, already. He's vicious, aggressive and determined to destroy opponents.
Yes, this is a big step up, but Chris Dempsey's chin is questionable.
Prediction and Betting Guide
Ed Ruth to seek and destroy yet another opponent. This time, it's Chris Dempsey who falls short against Ruth in either of the first two rounds.
Prediction: Ed Ruth by KO/TKO – Round 1
You can find the best odds for Total Rounds – Under 1.5 at BetOnline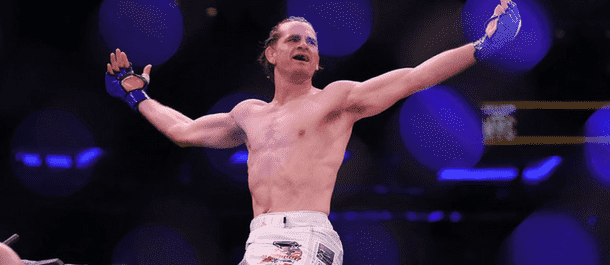 Zach Freeman vs. Saad Awad

Zach Freeman shocked absolutely everybody when he finished Aaron Pico in 24 seconds at Bellator NYC. Pico was expected to be the next 'big thing' in the sport and run through Zach Freeman, but everyone seemed to be forgetting that Zach Freeman was no slouch. Instead, Freeman was a fighter with an 8-2 record and an extremely underrated stand-up and submission game. Freeman, who surely was inspired by everyone writing him off last fight, will need to bring the same determination to win against Saad Awad this time around.
Saad Awad is as battle-tested as they come. He's had 29 fights and his last 13 have been inside the Bellator cage. He had worked his way up to earn opportunities against the top contenders but lost against Brennan Ward, Patricky Freire, Derek Anderson and Will Brooks. Apart from that, has defeated most middle of the road opponents in the division and Zach Freeman (despite his stunning win against Pico) is still one of those.
Breakdown
Is this too much of a step for Zach Freeman? When you think about it, yes he defeated Aaron Pico but it was on his mixed martial arts debut.
Now, he's in the cage with a killer in Saad Awad. Awad likes to throw bombs and will be bringing the heat to Zach Freeman.
Prediction and Betting Guide
Freeman's underrated boxing ability and the well-practiced submission grappling aspect of his game means he has the tools to upset Saad Awad and make it two in a row.
However, the most likely outcome is a Saad Awad victory and probably via stoppage.
Prediction: Saad Awa by KO/TKO – Round 3
You can find the best odds for Total Rounds – Under 2.5 at BetOnline
Best Bets
Ilima-Lei Macfarlane vs. Emily Ducote
Emily Ducote to Win
Friday, 3rd November – 10:30 pm (ET) / 2:30am (GMT)
Odds: 3.50Bet €100 to win €3505/2Bet £100 to win £350+250Bet $100 to win $3502.50Bet HK$100 to win HK$3502.50Bet Rp100 to win Rp350-0.4000Bet RM100 to win RM350 – BetOnline
Phil Davis vs. Leo Leite
Leo Leite to Win
Friday, 3rd November – 10:00 pm (ET) / 2:00am (GMT)
Odds: 5.60Bet €100 to win €56023/5Bet £100 to win £560+460Bet $100 to win $5604.60Bet HK$100 to win HK$5604.60Bet Rp100 to win Rp560-0.2174Bet RM100 to win RM560 – BetOnline
Ed Ruth vs. Chris Dempsey
Total Rounds – Under 1.5
Friday, 3rd November – 9:30 pm (ET) / 1:30am (GMT)
Odds: 1.63Bet €100 to win €16363/100Bet £100 to win £163-159Bet $100 to win $1630.63Bet HK$100 to win HK$163-1.59Bet Rp100 to win Rp1630.6300Bet RM100 to win RM163 – BetOnline
Zach Freeman vs. Saad Awad
Total Rounds – Under 2.5
Friday, 3rd November – 9:00 pm (ET) / 1:00am (GMT)
Odds: 1.74Bet €100 to win €17437/50Bet £100 to win £174-135Bet $100 to win $1740.74Bet HK$100 to win HK$174-1.35Bet Rp100 to win Rp1740.7400Bet RM100 to win RM174 – BetOnline