Merger mania continues to engulf the gambling industry, with the latest news being the collapse of a reverse takeover planned by GVC Holdings that would have engulfed the larger company Ladbrokes Coral. Laddies — or maybe it's Claddies, now — has been at the center of a number of well-founded merger and acquisition talks in recent weeks; it was just two weeks ago that we reported on the UK's second-largest company taking a good look Down Under. That Ladbrokes Coral move was a possible targeting of Australia's Tabcorp, and that deal, had it or should it come to reality, would have busted up an ongoing Tabcorp-Tatts merger.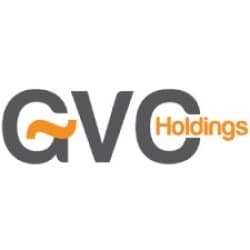 Such is the nature of the gaming biz these days. It's eat or be eaten; there are plenty of brands for consumers to choose from but the firms offering those brands are consolidating. In a few years time, each major market will likely be served by just a small handful of major companies and brands, with many others available but being decidedly second- and third-tier offerings.
As for this latest Ladbrokes Coral / GVC dalliance, London's Financial Times went public last week with the news that the two companies were looking at a possible hookup. Ladbrokes' share price rose significantly late last week as rumors of the corporate talks made the financial rounds. Over the weekend, however, as the air came out of this particular merger bubble, Ladbrokes' stock simmered back down to its previous level.
The deal, had it somehow come to fruition, would have been big. The overall value of the reverse acquisition, in which the smaller GVC would have swallowed Ladbrokes Coral, would have been between £3.2 billion and £4 billion. The combined firm would have likely challenged William Hill for UK market supremacy and been a major force in other European jurisdictions.
From GVC's standpoint, the would-be deal did and does make a lot of sense. Formerly, the company was a business-to-business player, but that changed after GVC first acquired SportingBet, then added the moribund bwin.party after winning a bidding war against rival 888 Holdings. Ladbrokes Coral, should that have been absorbed as well, would have provided the street-shop presence that those other brands don't quit have, and would have made the whole of the GVC operation a well-integrated force on the global gambling scene.
For contrast, as viewed from the Ladbrokes Coral side, the deal might have made somewhat less sense. Overall, the company has improved its online footprint since the merger between Laddies and Gala Coral took hold. That ongoing merger, incidentally, is still in progress, and won't be completed until next year. Ladbrokes Coral still has to officially sell off some 350 redundant UK betting shops, as ordered by the country's gambling regulators, in order to stay in compliance with anti-monopoly rules.
In other words, both companies already have tons of corporate activity to tend to already. Despite the ongoing market pressure to eat or be eaten, there comes a point where a firm just can't move any faster. Both GVC and Ladbrokes Coral may well be bumping into that limit.
Neither Ladbrokes Coral nor GVC saw it necessary to publicly acknowledge the takeover talks, despite the upset caused to the share valuations of both companies. The only regulatory or shareholder update offered by either firm in recent weeks is "key shareholder" notice filed by Ladborkes Coral, disclosing that corporate investor Fidelity Internation (FIL) has acquired enough stock in the company to cross the "5%" ownership threshold, at which point disclosure is mandated.
acquisition
Coral
GVC
Ladbrokes
Laddies
merger
takeover