Amaya, Inc., the parent company of BetStars, one of the newer options for online sports-betting fans, will remain publicly traded after the company's former CEO, David Baazov, abandoned his attempt to take the company private. The on-again, off-again saga involving Amaya and the company he formerly helmed has been one of 2016's most interesting stories on the corporate side of the gambling business, though the latest developments may largely end Baazov's active involvement with the Canada-based firm.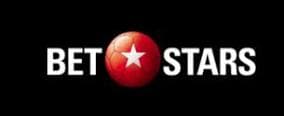 Amaya has been one of the biggest wheeler-dealers behind the scenes after arriving on the scene late last decade. The company has a very active history of acquisitions, sales and mergers, while leveraging itself into a prominent series through a series of ever-riskier moves. None of the deals were larger, nor more risky, that the company's acquisition of former PokerStars parent Oldford Group in 2015. PokerStars was and is the largest online-poker brand on the globe, but the deal involved all of Oldford's (formerly Rational Group's) brands, including Full Tilt Gaming and the aforementioned BetStars, which was mid-launch when Amaya took over the helm. (BetStars is actually the largest-growing segment of the "Stars" family of online services, enjoying the brand reputation of its poker cousin to rapidly build market share across Europe.)
Yet BetStars, Amaya and in particular Baazov, the company's former CEO and Chairman of the Board, took several rough hits during 2016. None were larger than the charges brought by Quebec's securities and financial regulator, Autorité des Marchés Financiers against Baazov and over a dozen others in March, alleging ongoing insider trading in connection with a whole string of Amaya's corporate dealings stretching back several years, including the reverse takeover of the Stars family of brands.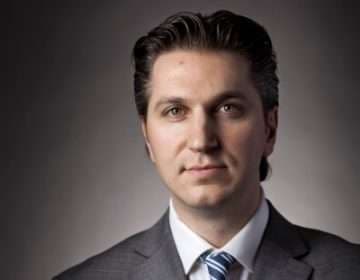 The trial against Baazov and others is ongoing, but one immediate effect was to scuttle an earlier attempt by Baazov to take the company private. Another was to force him out of his leadership role at Amaya, even though he still remains the company's second-largest shareholder, at 17.2%. There are also various and sundry rumors that part of Baazov's holdings are on behalf of his older brother, Ofer "Josh" Baazov, who was connected to a prominent sports-betting site a few years back, that failed and left its customers holding the bag. (Notable, Baazov the younger, David, also has some sketchy episodes in his previous business history.)
One would have thought that the ongoing insider-trading trial involving Baazov and Amaya would have cooled Baazov's desires to buy the company and take it private. Baazov, though, possesses more chutzpah than your garden-variety entrepreneur, and he emerged last month to announce a second attempt to take over Amaya and take it private.
This bid, though, was frought with problems, despite the fact that on its face it offered a healthy premium over Amaya's current share price… and indeed it triggered another short-term spike in the company's stock. That will do nothing to alleviate the insider-trading stuff, by the way.
Baazov claimed to have four major corporate investors to help put up the cash portion of the offer, about USD $4.1 billion. Two of the four indeed were prominent Chinese investors with global gaming backgrounds, but the other two sent investors' reeling. One was a Dubai-based investment firm that insisted it had never even been contacted about being part of the takeover attempt, and which immediately filed a complaint with the US's Securities and Exchange Commission [SEC]. (Amaya is traded on both the Toronto (Canada) Stock Exchange, and on the US-based NASDAQ.)
The fourth supposed corporate investor was even sketchier, being a business tied to a British Virgin Islands dropbox with no public ownership records available. Then again, that hardly mattered: the supposed company hadn't even been active since 2012, when it last paid its BVI business registration fees.
Now that's sketchy. Baazov quickly submitted a "corrected" statement to the SEC and other financial regulators acknowledging that only the two Chinese investors, including Stanley Ho, were actually involved.
Yet all that garbage, heaped on top of all the other Baazov garbage from earlier in 2016 and even before that, was probably too much for Amaya. The company is trying to keep its image squeaky clean as its fights for approval in several countries. Noting the increasing balkinization and firewalling of Europe, Amaya succeed in getting its PokerStars and BetStars brands improved in Portugal, the first company to do so under Portugal's new gambling regime. And there's always the US, where the Stars offerings are largely on the outside, looking in, but where Amaya dreams of offering them.
Several investment groups inside Amaya appear to have balked at Baazov's takeover bid, even though large parts of Amaya's ownership remain closely associated with the company's former CEO. Yet activist investor Jason Ader, whose Springowl Holdings also holds interests in GVC and the US-based LVSands, Inc., led a public protest against Baazov. Ader urged Amaya to rid itself of all connections to Baazov for the sake of the company, even including holding Baazov's 17.2% share of Amaya in trust for eventual sale.
Baazov took a swipe at Ader yesterday in confirming that his bid attempt was over, despite not naming Ader by name. His charge that "certain investors" wanted too much for him to continue his takeover pursuit was technically true, but hardly the point.
Amaya, issued a terse, corporate statement that essentially offered nothing, even as it confirmed the end of everything regarding the bid. "Amaya Inc. (NASDAQ: AYA; TSX: AYA) confirmed today that discussions with its former Chief Executive Officer, David Baazov, regarding the offer to acquire Amaya by an entity to be formed, have terminated," said the company's statement, in its entirety, excepting the common corporate disclosure stuff attached to every such corporate communique.
Thus endeth Baazov's attempts at retaking Amaya. But then again, the man possesses chutzpah beyond normal bounds, so no one can truly say for sure.
acquisition
Amaya
Baazov
BetStars
David Baazov
investor
PokerStars
private
takeover