The plans for global online-poker leader PokerStars to continue to expand its new BetStars sports-betting brand throughout the European market after securities regulators in the Canadian province of Quebec filed dozens of insider-trading charges against the CEO of BetStars' and PokerStars' parent company, Amaya Inc.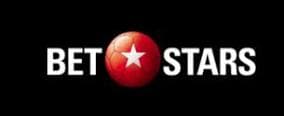 The charges brought against Amaya CEO David Baazov, 16 other individuals and three corporate entities by Quebec's Autorité des marchés financiers (AMF) center on Amaya's "reverse acquisition" takeover of PokerStars parent Oldford Group in 2014. However, shares in Amaya, which is traded on both the Toronto Stock Exchange and the US-based NASDAQ market, underwent a huge, unexplained surge in value for several weeks before the Stars acquisition was announced in June of that year. The blatant evidence of some form of inside trading triggered what has been described by Quebec's AMF as its "largest ever" investigation into alleged insider trading and securities violations.
And now, as detailed in charges announced by the AMF last week, one of the primary outlets for the illegally-disseminated information was, allegedly, CEO Baazov himself. Since Baazov also occupies the twin role of Amaya's chairman of the board, it's big-time trouble — an indicator of how closely controlled Amaya is and indicative of the overhaul the company faces if the charges hold.
Skeletons of several different sorts, alleged, unproven and otherwise, have rattled out of the Amaya corporate closet in the days since the AMF charges were announced. Two of the co-defendants also charged by the AMF are Baazov's older brother, Joshua Ofer Baazov, and Craig Levett, both of whom seem to have been part of the company that later became Amaya during its formative years.
The exact extent of the older Baazov's and Levett's connections to Amaya remain uncertain, as their ownership connections to the company appear to have been excised several years ago. Anecdotal evidence has emerged suggesting the pair represented Amaya "unofficially" for quite some time. Perhaps more importantly, both men are alleged to have profited directly from information received from David Baazov. The ongoing AMF investigation includes a separate press statement that the pair allegedly netted roughly $1.5 million from trades involving Amaya and its business partners over the course of several years.
Meanwhile, David Baazov has taken an indefinite, paid leave of absence from his twin roles as Amaya CEO and Chairman as the case develops, all while maintaining his innocence. Said Baazov, "These allegations are false and I intend to vigorously contest these accusations. While I am deeply disappointed with the AMF's decision, I am highly confident I will be found innocent of all charges." Baazov, with no shortage of chutzpah, also announced his intention to continue with his plan, floated in early February, to assemble an investment group himself and take the foundering Amaya private.
David Baazov owns some 18% of Amaya himself, though such pot-stirring outlets as the Bodog-affiliated CalvinAyre.com have asserted that he may also serve as an ownership front for secret holdings of his older brother Josh and Levett. The older Baazov and Levett were also allegedly part of a small, failed sports-betting site called FutureBet, which went toes-up last decade while owing its customers nearly a million dollars in unrefunded balances. Both the older Baazov and the younger Baazov have also been involved in legal scrapes, in the US and Canada, respectively, over previous business entities that engaged in what can graciously be described as shady marketing practices.
It's also true and very much worth noting that gray-market site Bodog (CalvinAyre.com), which aired some of this alleged dirt, would likely benefit from any chaos involving Amaya and the giant PokerStars family of brands. Nonetheless, this is one of those situations where it appears that there are some hot, glowing embers somewhere beneath the smoke.
Nor does the bad news stop there. A class-action complaint was filed in a New York district court on Monday, alleging fraud and deception by Amaya and its lead executives as part of an intentional pattern to artificially inflate the company's stock price. Named as defendants in that complaint are Amaya itself, CEO Baazov, and CFO Daniel Sebag. It is likely that more lawsuits will follow.
It's way too soon to confidently predict what will happen as all this unfolds. Scenarios range from littl or nothing at all to jail time and mega-sized fines for Baazov and some of the other defendants. That worst-case scenario, should it come to pass, also implies that the closely-held Amaya Group would be sold, split up, resturctured… in some form dramatically changed. Amaya is virtually certain to receive heightened, renewed scrutiny from gaming regulators around the globe.
As for BetStars, the surging Stars-themed sports-betting site? Who knows? It's among several Amaya-owned entities that could end up on the market in the event things don't go the company's. And think about what would happen to the European gambling industry if a giant entity the size of PokerStars — which dwarfs all other online-poker sites by more than an order of magnitude — suddenly became available. Such a circumstance would inevitably trigger a new wave of acquisitions and mergers as major competitors jostled for position in a reshuffled gambling market.
A lot of that stuff might not happen, perhaps is even unlikely to happen. But then again, it might.
Amaya
AMF
BetStars
class action
Daniel Sebag
David Baazov
FutureBet
insider trading
lawsuit
PokerStars
Quebec