Beleaguered daily fantasy sports site FanDuel has announced its plans to go global, confirming that it has applied for licensing approval from the United Kingdom Gambling Commission as part of the company's somewhat-delayed plans to bring its stats-based, player-aggregate gambling services to new customers in the UK and elsewhere in Europe.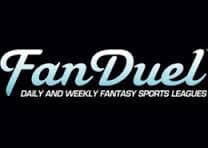 News that FanDuel is seeking regulatory approval in the UK comes even as the company and its major DFS rival in North America, DraftKings, continue to face over two dozen class-action lawsuits brought its customers. The fledgling DFS industry was staggered last month by allegations of employees of the two largest DFS companies (FanDuel and DraftKings) playing on each other's sites while making use of certain insider information that may have provided a competitive advantage over other players.
While those allegations remain unproven, the DFS sites themselves have suffered a major black eye. In addition to the consumer lawsuits, several US states have announced investigations into the legality of the services. Even a former NFL spokesplayer for FanDuel, the Washington Redskins' Pierre Garcon, has jumped into the media limelight by filing his own lawsuit against the company, claiming an illegal usage of his individual name and statistical profile.
While Garcon's claim is unlikely to hold up in a court of law, it adds more US-based headaches for an industry already facing plenty. It's therefore not surprising that FanDuel and DraftKings, which has already applied for similar UKGC licensing, are eyeing the much more better-friendly European market.
Fanduel already has its international offices in UK (in Edinburgh, Scotland), which will make the offering of its services European Union-wide a fairly straightforward matter, if and when it receives the UKGC go-ahead.
Said a FanDuel spokesman, in a brief statement regarding the licensing: "This application is a part of the regulatory compliance process to offer fantasy sports in the UK market. Since 2009, FanDuel has been transforming the way fans across the U.S. engage with their favorite sports. As a logical next step in our growth strategy, we will look to the UK to begin providing the fun, challenge and excitement of fantasy sports to fans in international markets."
FanDuel CEO Nigel Eccles, speaking to Blomberg, said, "I think it's an interesting proposition," he said. "Candidly, we're going to test the waters, but it's an unknown. Everyone needs to prove that there is a market outside the U.S." Separately, Eccles told the US-based LegalSportsReport.com that while the DFS industry is likely to remain US-centric in the short term, in another 10 years, European bettors may comprise 60 percent of the global DFS market.
One advantage that DFS companies such as FanDuel, DraftKings and Mondogoal have is that in working through the UK-based licensing progress, they aren't having to bother with the question of whether DFS is or isn't gambling. Of course it is — even if it's gambling with lots of different numbers, instead of just wins and losses and total score. But in the US, the industry was born of a legal loophole in antiquated gambling laws and has long pretended that it's not really gambling, but is instead a skill-based mathematical competition, as if that and gambling were mutually exclusive.
Mondogoal, for those with interest, is a smaller DFS site focusing primarily on football, or as the Yanks call it, "soccer". The larger DFS sites barely deal with international football, though comments from Eccles and other prominent DFS industry execs indicate that football, cricket and other such sports are in the development stages as prominent DFS offerings.
How FanDuel's European DFS plans might differ from those of other companies seems to be generally knoiwn, if not quite crystal clear. In its UKGC application, FanDuel is seeking approval only as a provide of gambling software. DraftKings, by comparison, received licensing both for that and for pool betting. The difference suggests that FanDuel may consider partnering up with a major Euro sports-betting company in the near future.
daily fantasy sports
DFS
DraftKings
Fanduel
license
UKGC