FIFA World Cup Anthems and Songs
The latest jams have already dropped for Qatar 2022. Written with football and music lovers in mind, our guide to World Cup anthems covers everything from the official World Cup 2022 song to the biggest bangers from past football World Cups. We've even created an SBO World Cup playlist to get you in the mood for this year's World Cup.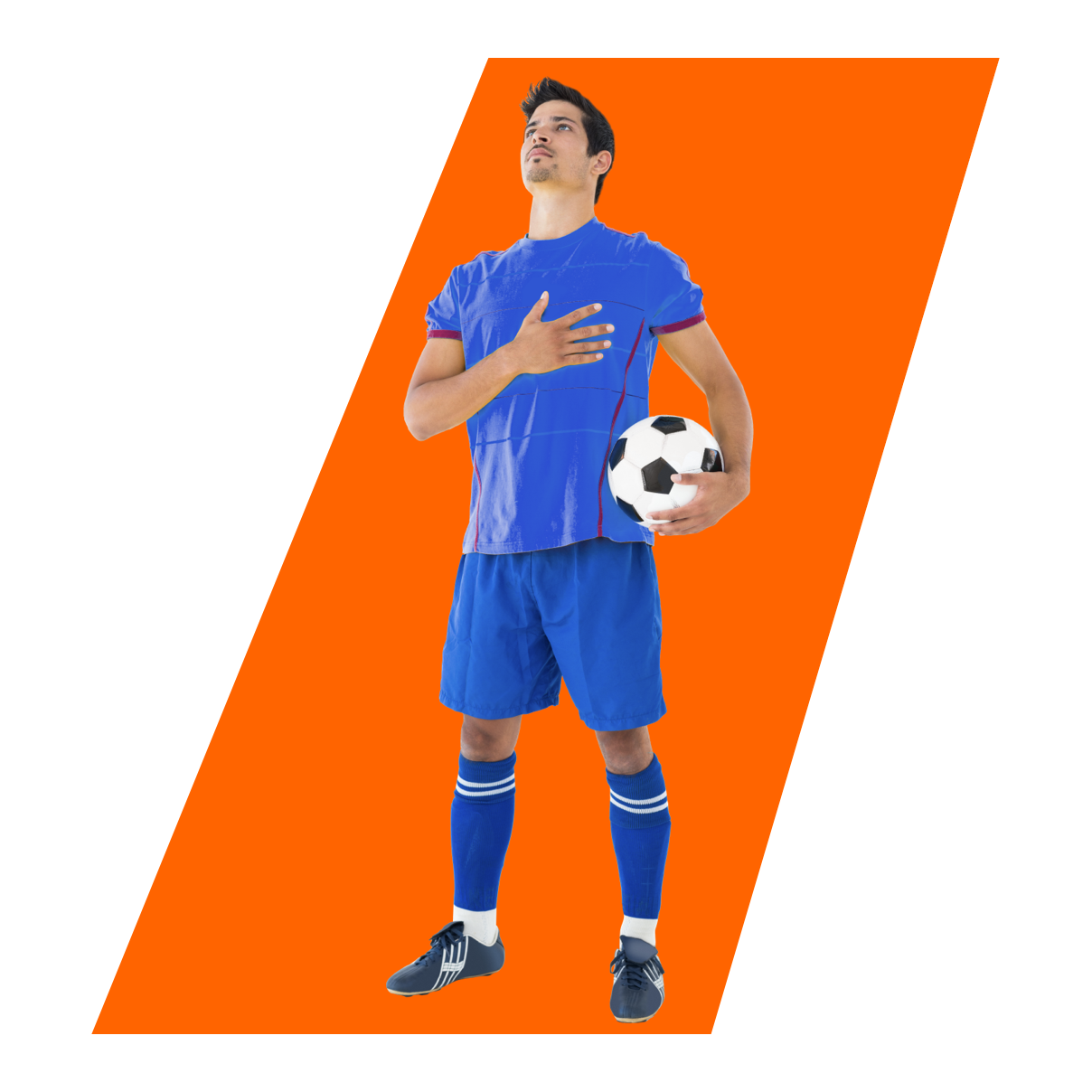 What Is a World Cup Anthem?
If you love listening to music as much as you enjoy betting on the FIFA World Cup, then you might be interested in learning more about World Cup anthems.
For a song to be considered as an anthem for the World Cup, it must be adopted by FIFA or an official broadcaster or sponsorship partner. You'll start to hear official anthems dropping in the lead up to the tournament.
These songs will be heard consistently throughout the World Cup, as they accompany the tournament every step of the way. Primarily, official anthems are used for advertising purposes. Therefore, you will most frequently hear them during commercial breaks when watching with official broadcasters.
Of course, as well as advertising the products of partners, the official anthems are also used to advertise the tournament itself. That's why you will hear the official songs being played in public places in Qatar and across the world in the lead up to, and throughout, the 2022 World Cup.
Official Anthem of FIFA World Cup 2022
The official FIFA World Cup 2022 anthem is "Hayya Hayya (Better Together)" by AISHA, Davido, and Trinidad Cardona. The song was released on 1 April 2022 and is the soundtrack for the official Qatar World Cup 2022 trailer. It was first performed live on the day of its release during the final World Cup draw in Doha, Qatar.
Technically speaking, there actually isn't a single official anthem for this World Cup. Instead, FIFA has launched an official soundtrack for Qatar 2022 containing multiple songs. However, "Hayya Hayya (Better Together)" was the first song on the soundtrack to be released and has been the most prominent in the build up to the tournament.
Who Wrote the 2022 World Cup Anthem?
The song was written and composed by American singer Trinidad Cardona, Nigerian-American singer Davido and Swedish-Moroccan producer RedOne. Trinidad Cardona and Davido both sang on the track alongside Qatari singer AISHA.
"Hayya Hayya (Better Together)" is an upbeat track sung in English that combines multiple music genres, most notably, reggae, RnB and reggaeton. The idea behind the song was to mix in elements from the Middle East, Africa and the Americas, and to build a sense of hype, hope and good feeling ahead of the Qatar 2022 World Cup.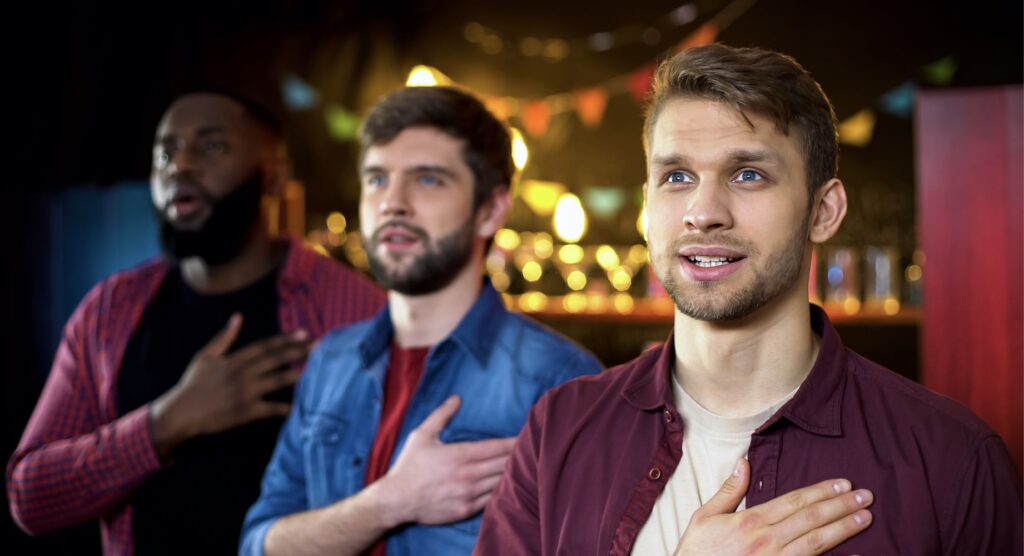 Official Qatar 2022 Anthems and Songs
As we said above there are multiple official World Cup anthems and songs for Qatar 2022. Generally speaking, the idea behind the official soundtrack is to provide fans with a range of multilingual songs. In doing so, they can truly appeal to the global audience that football attracts.
As well as English, you will typically find that most official soundtracks for the World Cup will also contain music sung in the native language of the home country. Additionally, Spanish, Portuguese, Korean and a host of other languages are also commonly heard in official World Cup songs.
The official anthem for a World Cup is usually sung predominantly in English – as is the case with "Hayya Hayya (Better Together)". However, the official anthem always inspires cover versions that are sung in other languages by prominent artists across the world.
Title
Language
Performer
Writers and Producers
Official Video
Hayya Hayya
(Better Together)
English
Trinidad Cardona, Davido and AISHA
Davido, Trinidad Cardona, RedOne
Official Video
"MLK É LUZ, AL RIHLA"
(Adidas Al Rihla Theme)
Portuguese
MC Kekel
MC Kekel & DJ Luck Muzic
Official Video
Arhbo
Spanish & French
Ozuna & GIMS
RedOne, Ozuna & GIMS
Official Video
Arhbo
(Ooredoo verison)
Arabic
Hasser Al Kubaisi, Ayed & Haneen Hussein
Hameed Al Bloushi
Official Video
Yet to Come
(Hyundai ver.)
Korean & English
BTS
Dan Gleyzer, J-Hope, Max, Pdogg, RM, Suga
Official Video
The World Is Yours To Take
(Budweiser Anthem of the FIFA World Cup 2022)
English
Lil Baby
Lil Baby
Official Video
"Aeropuerto"
(Telemundo Broadcast Theme)
Spanish
Camilo
Camilo
Official Video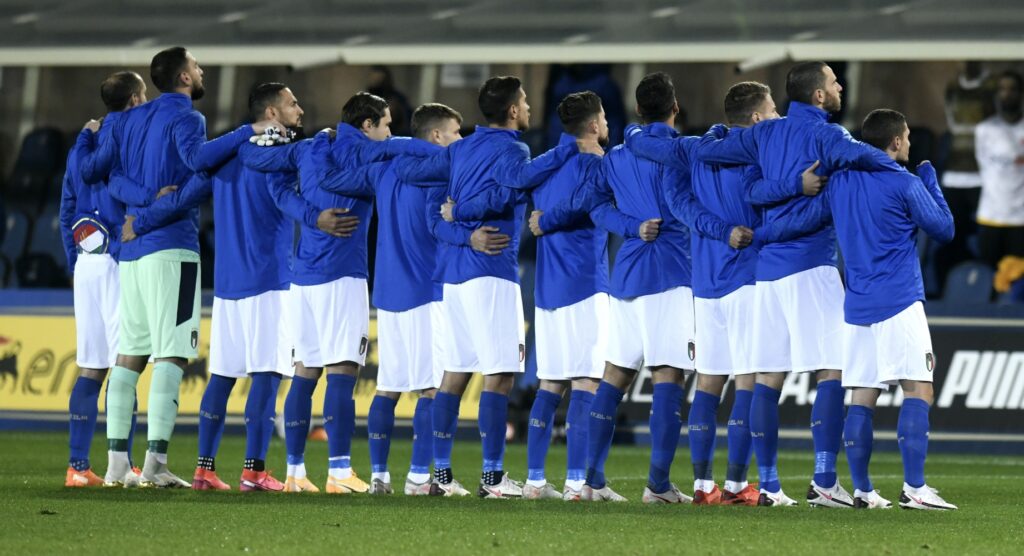 The Best World Cup Anthems of All Time
Now that we've had a look at this year's anthems, let's discuss some of the greatest World Cup songs of all time. The main purpose of a World Cup anthem is to be played in the build-up and throughout the tournament. However, the best songs live on long after the tournament draws to a conclusion – and trust us, there have been some bangers throughout the years.
Here's the top five World Cup songs of all time:
Wavin' Flag
Artist: K'naan
World Cup: South Africa 2010
Who could forget this euphoric arm raiser from the South Africa 2010 World Cup? This anthemic crowd pleaser by Somali-Canadian musician K'naan really brought the feel good factor to this tournament.
"Wavin' Flag" has got it all – a bouncy rhythm, uplifting lyrics and a "Woah-oh-ho" chorus that everyone can join in with. It's hardly surprising that this spine-tingler is still blasted out in pubs and clubs across the world to this very day.
Waka Waka
Artist: Shakira featuring Freshlyground
World Cup: South Africa 2010
OK, so we've cheated slightly and used two official World Cup songs from the same tournament, but how could we leave out this classic dance floor filler? South Africa 2010 was just a great World Cup for music. After all, something had to drown out the awful sound of those vuvuzelas!
There's an argument that "Waka Waka" has been so successful that it has become bigger than the tournament that it was originally written for. It might have started life as the South Africa 2010 World Cup anthem, but "Waka Waka" lives on as a true party anthem now and forever.
La Copa de la Vida
Artist: Ricky Martin
World Cup: France 1998
If we wind back the clock a little bit further, Ricky Martin took the world by storm with "La Copa de la Vida", the official song for the France '98 World Cup. It was released one year earlier than his iconic banger "Livin' la Vida Loca" and was one of the first true hip-swinging World Cup anthems.
And when we say he took the world by storm, we really mean it. "La Copa de la Vida" reached number one in the charts in several countries across all continents. Most notably, it spent an astounding six weeks at the top in France, Sweden and Australia.
Live It Up
Artist: Nicky Jam featuring Will Smith and Era Istrefi
World Cup: Russia 2018
Bringing it back a little bit closer to the present day, we simply cannot leave out the official FIFA World Cup anthem from Russia 2018. From the bouncing beat to the catchy chorus and "one life, one dream" lyrics, there's very little to dislike about this club classic.
"Live It Up" might not have received the same initial critical response or chart positions as the songs above. However, how can we not rate a song with a video that features Will Smith swaggering through an abandoned warehouse? That's about as cool as it gets!
We Are One (Ole Ola)
Artist: Pitbull featuring Claudia Leitte and Jennifer Lopez
World Cup: Brazil 2014
What better place to finish than with the official anthem for Brazil 2014? The host nation and record five-time World Cup winners might want to forget a certain match against Germany in this tournament. However, the rest of us simply cannot forget jumping around to the sound of "We Are One (Ole Ola)".
Pitbull was at the height of his musical fame back in 2014, so it was hardly a surprise when he delivered a World Cup anthem that's up there with the very best of them. Brazilian Claudia Leitte brings the language and flavour of the home nation, while J-Lo rounds it off with some style.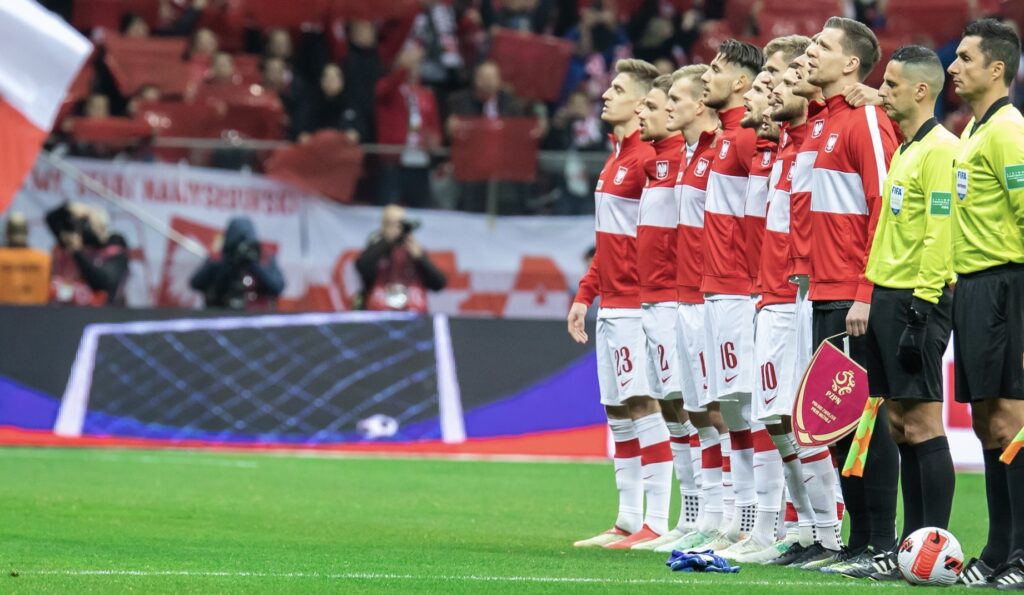 SBO World Cup Playlist
Here at SBO.net, we love a good sing along – especially when there's a World Cup waiting just around the corner. We might have provided you with the top five World Cup anthems of all time above, but there are so many more World Cup bangers out there that are waiting to be enjoyed.
That's why we've created our very own SBO World Cup playlist, which you can find directly below. You can now join us for a sing-along in preparation for the Qatar 2022 World Cup, no matter which nation you might be supporting!

FAQs
What is the official anthem of FIFA World Cup 2022?
The official FIFA World Cup 2022 anthem is "Hayya Hayya (Better Together)" by AISHA, Davido, and Trinidad Cardona. The song was launched with a live performance on 1 April 2022 and featured in the official advert for the tournament.
Who produced Hayya Hayya?
"Hayya Hayya" was written and produced by RedOne and Trinidad Cardona and was released by the Universal Music label. As well as Trinidad Cardona, the song features vocalists Davido and AISHA.
How many World Cup anthems are there?
The World Cup has had an official song for every tournament since Chile 1962. This means that there are now 15 official World Cup anthems, including "Hayya Hayya (Better Together)", the anthem for Qatar 2022.
What was the first World Cup anthem?
The first official anthem for a World Cup song was "El Rock del Mundial", which was written, composed and released by Los Ramblers for the Chile 1962 World Cup.
What was the worst World Cup anthem?
While there have been some greats, there are also a few official FIFA World Cup anthems that have flopped. One of the most notable is "Boom" by Anastasia, the official anthem for the 2002 World Cup.