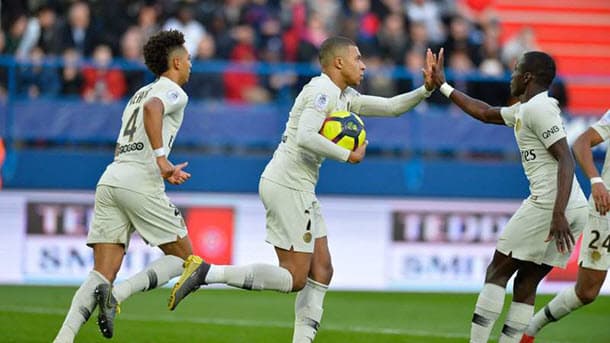 Paris Saint-Germain v Manchester United – 6th March – 20:00 BST
Manchester United requires a miracle to avoid crashing out of the UEFA Champions League so one thinks the Red Devils will prioritise the English Premier League over Europe's most prestigious club competition throughout this week.
Player rotation and match prioritisation are important aspects of football management in the third millenium and, if one was Manchester United caretaker boss Ole Gunnar Solskjaer, one would be writing off the UEFA Champions League and focusing on the English Premier League. Paris Saint-Germain leads Manchester United 2-0 ahead of the UEFA Champions League last-16 second leg in France on Wednesday and PSG are superb at home – for example, they are 14-0-0 in French League 1 and they beat Liverpool 2-1 during the UEFA Champions League group stage. Manchester United has won only one of its eight English Premier League games against fellow top-seven teams and the Red Devils will line up versus Paris Saint-Germain without their best player, Paul Pogba, who is banned after being sent off at Old Trafford two weeks ago.
Next up for Manchester United in the English Premier League is Arsenal at the Emirates Stadium on Sunday. Fourth-ranked Manchester United is one point and one rung above Arsenal on the English Premier League and, with regards to attracting players to Old Trafford for next season, qualifying for the next term's UEFA Champions League would be more important than playing well but ultimately losing on aggregate to Paris Saint-Germain this week. Manchester United's best starting side is inferior to that of Paris Saint-Germain, Pogba is suspended and one thinks Solskjaer would be crazy not to rest as many Red Devils stars as possible, not least because of the injuries that are restricting his choices at the moment. Paris Saint-Germain does not have to register a home win over Manchester United to progress in the UEFA Champions League but one thinks PSG will win anyway at 1.53 with Black Type.
TOP TIP! – Paris Saint-Germain to beat Manchester United @ 1.53
Get the best odds in the UEFA Champions League with our selected bookmakers below.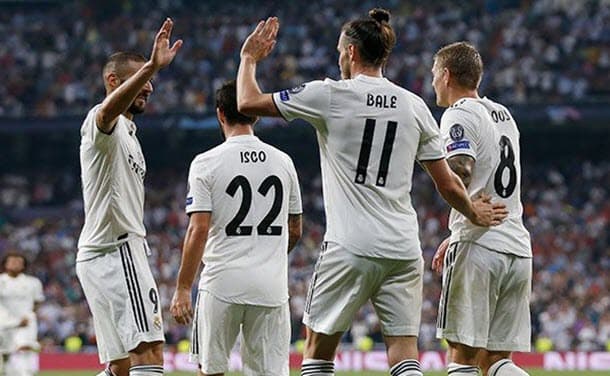 Real Madrid v Ajax – 5th March – 20:00 BST
TOP TIP! – Real Madrid to beat Ajax @ 1.67 with Black Type
Another UEFA Champions League contender that is in control of its last-16 tie is Real Madrid, who will host Ajax in Spain on Tuesday at 1.67 with Black Type following its 2-1 road success last month. Ajax must score at least two goals at Real Madrid to remain in the UEFA Champions League so an open match is likely and that would lend itself to the Meringues, who owe their fans after losing back-to-back home games to Barcelona.
There is a significant class gap between Real Madrid and Ajax and the Sons of Gods are not the best travellers, either. For example, Ajax's two most difficult Dutch Eredivisie away assignments have resulted in a 0-3 loss at PSV and a 2-6 hammering at Feyenoord. The Dutch Eredivisie does not adequately prepare the likes of Ajax and PSV for the business end of the UEFA Champions League because so many of its matches are hopelessly one-sided, cricket scores are common and the dominant teams develop bad habits.
Sergio Ramos is banned for Real Madrid following his late, deliberate yellow card in the Netherlands that earned the scorn of UEFA officials but the Meringues do not have many unavailable players and their depth chart is the envy of most clubs. Real Madrid has won each of its last seven games against Ajax and one recommends taking the short odds about the Meringues extending their direct head-to-head streak.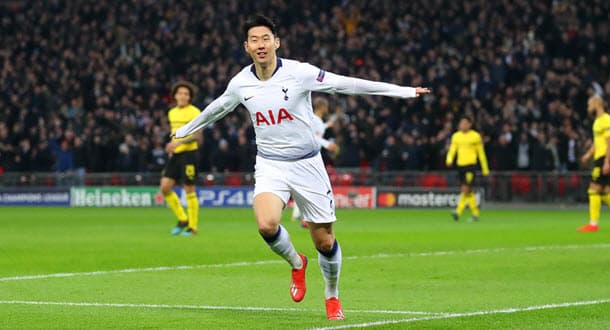 Dortmund v Tottenham – 5th March – 20:00 BST
TOP TIP! – Both teams to score in Dortmund versus Tottenham @ 1.53 with Bet365
Wrapping up one's UEFA Champions League punting portfolio is both sides to score in Tuesday's match between Dortmund and Tottenham at 1.53 with Bet365. One cannot pull the pin on tipping Dortmund to defeat Tottenham because the Black and Yellows were beaten by three unanswered goals in England two weeks ago and they have come unstuck most times they have encountered pressure, which is how Spurs played at home and how they are likely to play on the road. Both teams have scored in 10 of Dortmund's 12 German Bundesliga games so, if the likes of Augsburg and Hannover can find the back of the net away to the Black and Yellows, one is confident Tottenham can do likewise and, of course, a Spurs goal would kill the tie and result in the remainder of Tuesday's match having a recreational feel.
Let us know what you think of our tips. Click the button below and Share on Facebook or Twitter and tell us if you agree or disagree with our selections!
Ajax
Borussia Dortmund
Manchester United
Paris Saint-Germain
Real Madrid
tottenham hotspur
UEFA Champions League