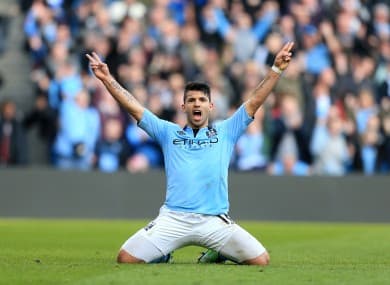 A lot will happen between now and the UEFA Champions League round of 16 kicking off in the middle of February 2014 but, for the time being, bookmakers have installed the eight group winners – in effect, the eight seeds for the first bit of the knockout stage – as not only favourites to qualify but also favourites to win the first legs away from home.
Bookmakers are betting that Atletico Madrid, Barcelona, Bayern Munchen, Chelsea, Dortmund, Manchester United, Paris Saint-Germain and Real Madrid will dominate their UEFA Champions League ties against Milan, Manchester City, Arsenal, Galatasaray, Zenit, Olympiakos, Leverkusen and Schalke respectively. But what do the history books say?
Well, the UEFA Champions League history books suggest that being one of the eight seeds has become more important in recent years. Last season, six of the eight seeds made it through to the quarter-finals, with Manchester United losing to Real Madrid and Schalke going down to Galatasaray. The season before that, six of the eight seeds qualified for the last eight, with Arsenal falling to Milan and Internazionale being beaten by Marseille. And the season before that, seven of the eight seeds progressed to the next round, with Bayern Munchen being the odd one out after Internazionale scored twice in Germany to triumph on the away-goals rule. So 19 of the last 24 seeds have qualified for the UEFA Champions League quarter-finals compared with 12 of the 24 seeds in the three seasons of 2007-2008, 2008-2009 and 2009-2010.
Are there any logical reasons to explain the data? First, one could argue that the gap between the haves and the have nots in European football has widened in the last few years. Not only are there tiers within domestic competitions – for example, there are at least three levels within the English Premier League – but also now that is case within European tournaments such as the UEFA Champions League. And second, UEFA Champions League sides are definitely placing greater importance on topping groups and being seeded than they did not that long ago. No longer are teams taking their feet off the gas once they make the last 16. They see value in winning their group and being one of the eight seeds.
Never since the introduction of current UEFA Champions League format for the 2003-2004 season has all eight seeds made it through to the quarter-finals so the odds are very much stacked in favour of at least one upset and maybe a couple more than that. But which underdog sides are worth considering for a bet two months out from the first legs?
Manchester City is the team that makes the most appeal at odds of 2.88 with Bet365 to beat Barcelona at Etihad Stadium and the same price with BetVictor, to eliminate Barca from the UEFA Champions League. Believe it or not, there are quite a few reasons to back Manchester City against its famous opponent.
First, Manchester City is becoming very, very, very hard to stop at Etihad Stadium. Manchester City has won 11 of its 12 home matches across all competitions this season and it has scored more goals at home in the English Premier League than all bar one side – Liverpool – has managed at home and away. Playing Barcelona at home first ought to be an advantage for a team such as Manchester City. Indeed, one does not really understand why so many pundits view playing the second leg at home as advantageous. It becomes a nightmare if one does not bag at least one away goal in the first leg. Even a 0-0 first leg would not be a total disaster for Manchester City.
Second, Barcelona's away form against non-Spanish La Liga lightweights is markedly average. During 2013, Barcelona has played five domestic games versus Spain's UEFA Champions League participants, drawing three of them and losing the other two. And in the UEFA Champions League, Barcelona has beaten Celtic, drawn with Milan and Paris Saint-Germain and lost to Ajax, Bayern Munchen and Milan. Admittedly, Lionel Messi missed Barcelona's loss to Ajax but one ought to want to see more than 1-0 victory at Celtic Park on its resume.
And third, Manchester City match up well against Barcelona, particularly at set pieces. Barcelona has a large number of vertically challenged players and Manchester City will fancy that it can pose problems at corners, free kicks and so on.
Regardless of the UEFA Champions League draw, if any English Premier League side is going to win the competition this term then it is likely to be Manchester City. Chelsea and Manchester United may have been given kind draws in the last 16 but surely neither the Blues nor the Red Devils have the quality required to lift the title. Manchester City does and, with millions available to spend during the transfer window and Barcelona not as formidable as some people think, the Citizens are interesting at odds of 17.00 with Bwin, to go all the way to the Lisbon final and take out the prize.