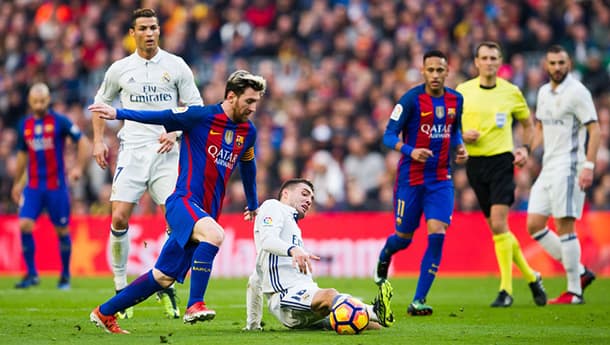 Barcelona v Real Madrid – 28th October – 15:15 BST
It is the highest profile domestic game in club football and this season's first El Clasico edition presents Barcelona and punters with a chance to profit at the expense of a Real Madrid team that is struggling without Cristano Ronaldo.
Yes, Barcelona superstar Lionel Messi is going to sit out Saturday's Spanish Primera Division match but, while the Argentina international is one of the greatest footballers ever to lace a pair of boots, Barca have shown they can win without them, including as recently as Wednesday when they posted a 2-0 UEFA Champions League Group B home victory over Internazionale thanks to Rafinha and Jordi Alba goals.
Real Madrid manager Julen Lopetegui is under huge pressure as he tries to build upon Zinedine Zidane's record-breaking success but he is odds on not to last until the end of the season as the Meringues have not replaced Ronaldo adequately and, consequently, their goals have dried up. According to Spanish Primera Division expected points, Real Madrid ought to be top of the ladder because it has been created lots of clear-cut opportunities in its games but its expected goals data highlights its problem, which is converting chances. Real Madrid has scored 13 Spanish Primera Division goals in its nine matches, whereas it should have scored at least 17 goals, which is a difference of half a goal per game. That is why Real Madrid is four points off the Spanish Primera Division pace being set by Barcelona and, also, why the Meringues toiled to beat Czech minnow Plzen 2-1 at home in their latest UEFA Champions League G fixture on Tuesday.
The absence of Messi from the Barcelona side is the reason why punters can avail themselves of good odds about Barca defeating Real Madrid in front of 90,000-plus Catalans and they should not be shy of snapping up those prices. Last weekend, Barcelona despatched Sevilla in a 4-2 home win and, currently, the White and Reds are superior to Real Madrid. Such is the hole Ronaldo's departure has left in the Real Madrid attack that it may not be fixable even during the January transfer window; the Meringues are in big trouble.
TOP TIP! – Barcelona to beat Real Madrid @ 2.00 with Black Type
Get the best odds in the La Liga with our selected bookmakers below.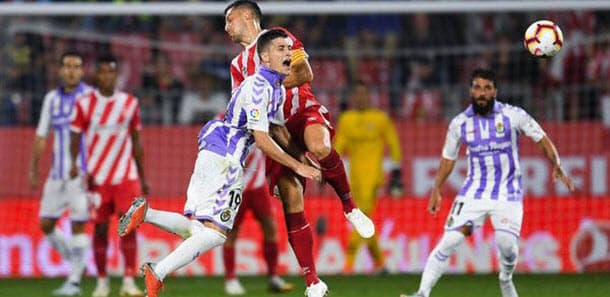 Espanyol v Valladolid – 26th October – 20:00 BST
TOP TIP! – Espanyol to beat Valladolid @ 2.40
Valladolid versus Espanyol will kick off the Spanish Primera Division round on Friday at 2.40 with 188Bet and Black Type and surely it is only a matter of time before the White and Violets run out of luck and their results begin to match expected goals and other statistics.
According to Spanish Primera Division expected points, the Spanish Primera Division ladder should look very different as far as Valladolid is concerned, with the White and Violets in 17th position rather than their real sixth. Valladolid has won each of its last four Spanish Primera Division games by a single-goal margin, including three consecutive 1-0 triumphs. It is inevitable Valladolid is going to slide down the Spanish Primera Division ladder unless their performances improve significantly and, this weekend, they host an Espanyol team that is second and deservedly so. Espanyol is proving there is more than one decent side based in Barcelona and the Budgerigars are well worth backing to register their third Spanish Primera Division win in a row and their sixth this term.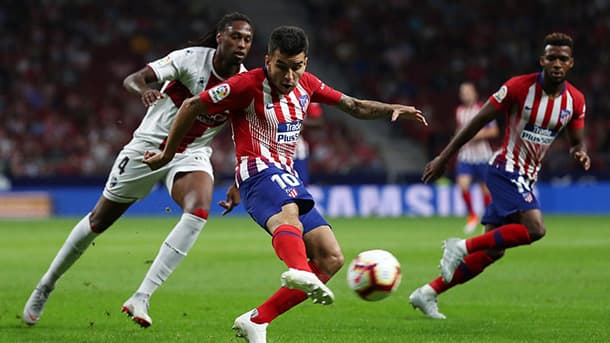 Sevilla v Huesca – 28th October – 19:45 BST
TOP TIP! – Sevilla to beat Huesca @ 1.25
Finally, Sevilla is the Spanish Primera Division banker of the 10th round of championship matches as the White and Reds, 6-0 UEFA Europa League Group J home winners over Akhisarspor winners on Thursday, back up on Sunday against a visiting Huesca team that is bottom of the domestic ladder.
Huesca is bottom of the Spanish Primera Division ladder on expected points data as well so it really should be a very straightforward exercise for Sevilla to pocket three points versus a side that looks destined for the dreaded drop at 1.25 with Betway and Black Type.
Let us know what you think of our tips. Click the button below and Share on Facebook or Twitter and tell us if you agree or disagree with our selections!
Barcelona
Espanyol
Huesca
Real Madrid
Sevilla
Spanish Primera Division
Valladolid