Juventus v Manchester United – 7th November – 20:00 BST
Juventus beat Manchester United at Old Trafford two weeks ago and one sees no reason not to back the Old Lady to get the better of the Red Devils in the second UEFA Champions League Group H clash, this time in Juve's Turin backyard.
Three seasons is as long as Mourinho lasts at any club and, while one thinks he is an outstanding tactician and a winner who knows what it takes to pack cabinets with trophies, his methods wear thin on both players and supporters in the long term, particularly at a club such as Manchester United that, begrudgingly, has been one of the most attractive teams to watch in my lifetime. Manchester United would have been happy to win in any style 30 years ago but, once the Red Devils started to win title after title under Alex Ferguson with the likes of Eric Cantona, Ryan Giggs and Cristiano Ronaldo wearing their famous red shirts, there became an expectation they would not only prevail both at home and abroad but also triumph with a degree of panache.
This is not a good Manchester United team. Manchester United is seventh on the English Premier League ladder and even that is somewhat flattering to the Red Devils because, if one looks at expected points data, they should be eighth with three or four points fewer than their actual tally. Manchester United has kept just one clean sheet in its last nine matches across all competitions and, in all honesty, one does not see the Red Devils having the firepower to score the two or more goals they will probably require to avoid a UEFA Champions League Group H loss on Wednesday.
Juventus is top of not only UEFA Champions League Group H with a maximum nine points but also it occupies the Italian Serie A summit with 10 wins and one draw from its 11 games in that tournament. The expensive acquisition of Ronaldo has made Juventus stronger and it really must be the reputation of Manchester United that is keeping the Old Lady at decent odds at 1.60 with Bet365 to earn three UEFA Champions League Group H points.
TOP TIP! – Juventus to beat Manchester United @ 1.60
Get the best odds in the UEFA Champions League with our selected bookmakers below.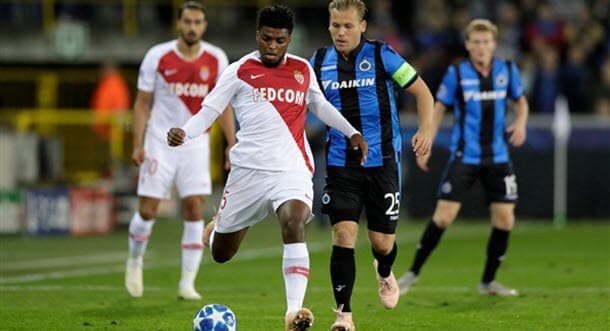 Monaco v Brugge – 6th November – 17:55 BST
TOP TIP! – Monaco to beat Brugge @ 2.20
Monaco has taken a punt on Thierry Henry and, while it may not work out as well as it would like, one is willing to gamble on the Monegasques register their first win under their former player when they host Brugge on Tuesday at 2.20 with Betway.
Nineteenth on the French Ligue 1 ladder is a bit rough on Monaco because, according to expected points, Henry's side should be sixth with approximately 10 more points in their kitty. Monaco captain Radamel Falcao featured off the bench versus Reims in French Ligue 1 action last weekend so he should be ready to start against a Brugge team that is second on the Belgian First Division A ladder but out of its depth in UEFA Champions League Group A. Monaco drew 1-1 at Brugge two weeks ago and the Monegasques appeal at greater than even money to go one better in the reverse fixture.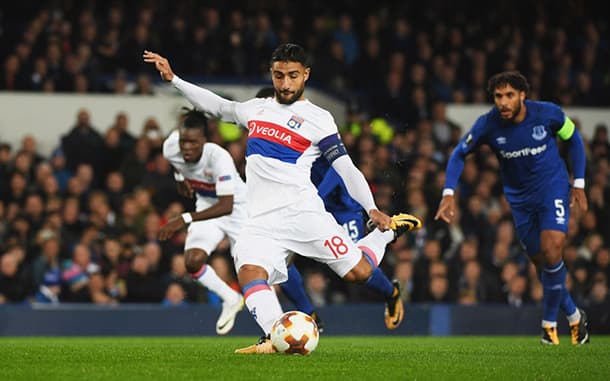 Lyon v Hoffenheim – 7th November – 20:00 BST
TOP TIP! – Over 2.5 goals in Lyon versus Hoffenheim @ 1.44
One bet on goals in the UEFA Champions League Group F match between Lyon and Hoffenheim in Germany two weeks ago and one thinks there is mileage in backing over two and a half goals at 1.44 with Black Type when they meet in France on Wednesday. So many statistics pointed to a UEFA Champions League Group F goalfest a fortnight back and Lyon and Hoffenheim did not disappoint number crunchers, sharing the spoils in a six-goal thriller.
Let us know what you think of our tips. Click the button below and Share on Facebook or Twitter and tell us if you agree or disagree with our selections!
Club Brugge
Hoffenheim
Juventus
Lyon
Manchester United
Monaco
UEFA Champions League