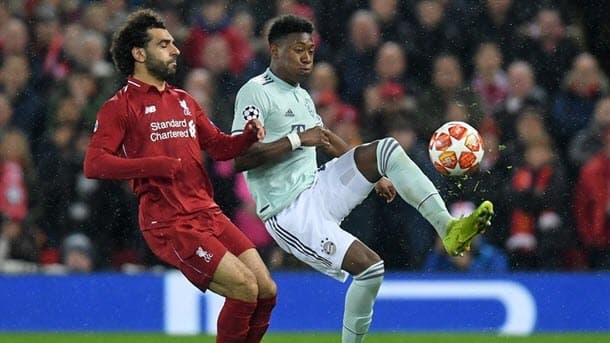 Liverpool v Bayern Munchen – 13th March – 20:00 BST
According to bookmakers, the UEFA Champions League last-16 tie between Bayern Munchen and Liverpool is a coin flip but one thinks the odds should favour the English Reds because they are likely to score at least one away goal in Germany.
Two weeks ago, Liverpool and Bayern Munchen drew 0-0 in their first UEFA Champions League match, a result Reds boss Jurgen Klopp took in his happy-go-lucky stride because he recognises the value of a home clean sheet in a two-legged tie and fancies his team's chance of finding the back of the net on the road. Klopp knows more than most people about Bayern Munchen having competed against it as a player and a manager for more than 10 years before joining Liverpool in 2015. And Klopp knows Bayern Munchen is the weakest it has been for many seasons even though it has found itself on top of the German Bundesliga ladder due to Dortmund's recent implosion. For example, Bayern Munchen's 25-round German Bundesliga tally is the lowest it has been since the 2011-2012 competition and not by a tiny margin, either.
The most significant difference between Bayern Munchen of today and Bayern Munchen of yesteryear is its defensive numbers, with the Reds conceding 27 goals in their first 25 German Bundesliga games compared to recent goals-against totals of 17, 10, 12, 11, 13, 13 and 18. Bayern Munchen's defence will have to be at its best to shut out Liverpool for the second time in a fortnight and pretty much every piece of data suggests the German Bundesliga frontrunner will allow the English Premier League side to register an away goal. Bayern Munchen has kept eight clean sheets in its 25 German Bundesliga matches but it has shut out opponents in just two of its 12 games versus fellow teams on the top half of the ladder. And Bayern Munchen has allowed Ajax and Benfica to score away goals in the UEFA Champions League.
TOP TIP! – Liverpool to eliminate Bayern Munchen @ 1.94 with 188Bet
Get the best odds in the UEFA Champions League with our selected bookmakers below.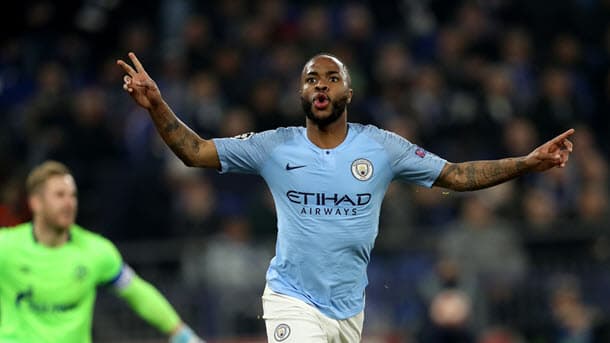 Manchester City v Schalke – 12th March – 20:00 BST
TOP TIP! – Manchester City to score before 30:00 versus Schalke @ 1.56 with 888sport
Admittedly, Liverpool lost each of its three UEFA Champions League group matches before the knockout stage but the Reds have experienced only one English Premier League loss in their 30 divisional games and that was a 1-2 road defeat against Manchester City, which is on course to win multiple trophies this term. Liverpool has fewer selection headaches than Bayern Munchen for Wednesday's UEFA Champions League match, with the latter having two players suspended.
Backing Liverpool to qualify for the UEFA Champions League quarter-finals is the best bet associated with this week's four high-profile games, with one's other selections being Manchester City to score before 30 minutes of its match versus Schalke expires and Juventus to beat Atletico Madrid.
Schalke has lost 14 of its 25 German Bundesliga games and, while the Royal Blues only gave way to Manchester City in the dying minutes of the UEFA Champions League last-16 first leg, the Citizens were good value for their 3-2 road victory and they played with just 10 men for more than 20 minutes. Realistically, Schalke has no chance of reaching the UEFA Champions League quarter-finals given the state of the tie and, while Manchester City may not keep a clean sheet due to bans weakening their defensive structure, the Citizens ought to enjoy themselves going the other way. Schalke, which is 0-1-7 in its eight German Bundesliga matches against sides ranked in the top six, cannot defend for toffee, conceding at least three goals in each of its last three divisional games, including four goals at Bremen last weekend.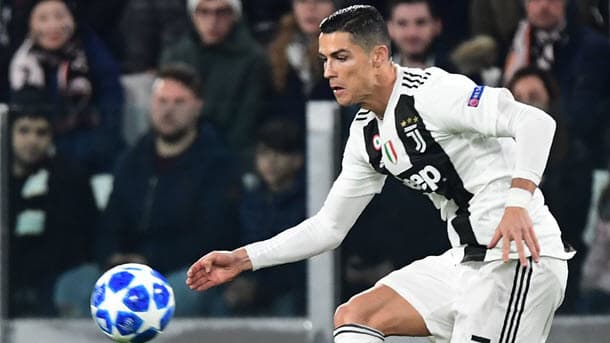 Juventus v Atletico Madrid – 12th March – 20:00 BST
TOP TIP! – Juventus to beat Atletico Madrid @ 1.73
Many UEFA Champions League pundits are writing off Juventus but one thinks the Old Lady are reasonably priced to post a home win over Atletico Madrid on Tuesday at 1.73 with Betway. Atletico Madrid has two players suspended, the Mattressmen has been found out versus the Spanish Primera Division's big guns and Juventus, well, it is 24-3-0 in Italian Serie A and there is simply no better big-match player than Cristiano Ronaldo.
Let us know what you think of our tips. Click the button below and Share on Facebook or Twitter and tell us if you agree or disagree with our selections!
Atletico Madrid
Bayern Munchen
Juventus
liverpool
manchester city
Schalke
UEFA Champions League