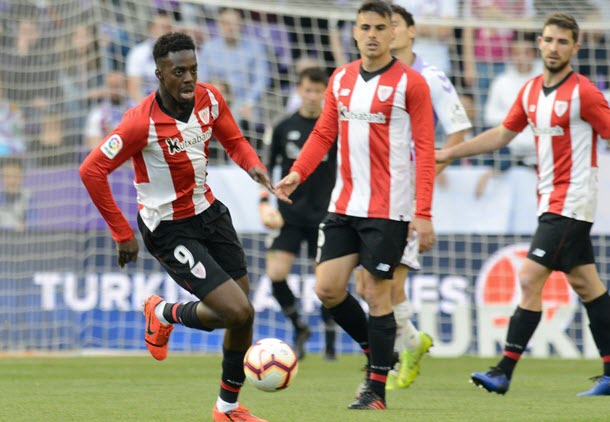 Athletic v Celta – 5th May – 11:00 BST
The Spanish Primera Division fixture list provides hope to Athletic in its quest to snatch sixth position from Sevilla and, therefore, one is backing the Lions to beat Celta in Sunday's penultimate round of the championship.
Athletic trails Sevilla by five points with two rounds of the Spanish Primera Division remaining but the White and Reds are outsiders for their Round 37 match at Atletico Madrid and Round 38 sees the Lions visit the team they are trying to catch on the ladder. If Athletic beats Celta and Sevilla fails to defeat Atletico Madrid then the Lions, by virtue of their superior head-to-head record, would leapfrog the White and Reds with an away win over them next weekend.
Celta is in the Spanish Primera Division relegation mix but the Sky Blues are three points clear of the drop zone and up their sleeve they have a home date with Vallecano, one of the two sides which is already doomed to drop into Spain's second tier. Consequently, while Sunday's Spanish Primera Division game is important to Celta, it is not the be-all and end-all for the Sky Blues, whereas Athletic must win the match to have any chance of overtaking Sevilla and qualifying for next season's UEFA Europa League.
According to one's Spanish Primera Division collateral form analysis, Athletic boasts a 10-3-6 advantage over Celta and that includes not only its 2-1 road victory in January's reverse fixture but also progressive counts of 3-1-0, 5-1-1, 6-1-2, 8-2-4 and 10-3-5. Athletic has lost just twice in its 18 Spanish Primera Division home games and one of those matches was a Basque derby against Sociedad and everyone knows the form book can go out of the window in them. Celta has not lowered the colours of a higher ranked Spanish Primera Division opponent on its travels, including multiple-goal losses at each of the top four teams.
TOP TIP! – Athletic to beat Celta @ 2.00 with Bet365
Get the best odds in La Liga with our selected bookmakers below.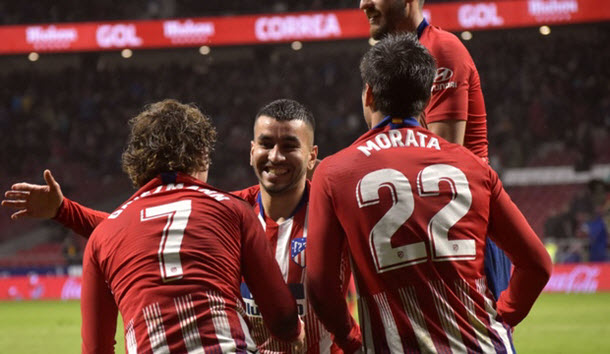 Atletico Madrid v Sevilla – 5th May – 11:00 BST
TOP TIP! – Atletico Madrid to beat Sevilla @ 2.20
Already one has touched upon Sevilla's Spanish Primera Division game at Atletico Madrid on Saturday at 2.20 with Black Type. Atletico Madrid needs one point to guarantee it finishes above Real Madrid on the Spanish Primera Division ladder but a draw would not be ideal for Sevilla if, as one thinks will happen, Athletic gets the better of Celta. The available odds about Atletico Madrid beating Sevilla are generous based on one's Spanish Primera Division collateral form analysis as well as the league ladder on which 19 points separate the Mattressmen and the White and Reds. Atletico Madrid enjoys an 11-2-6 Spanish Primera Division collateral form lead over Sevilla, including progressive counts of 2-0-0 and 7-0-1. Sunday's Spanish Primera Division match will be Atletico Madrid's last at home this term, the Mattressmen are 15-2-1 on their own pitch in the league, Diego Simeone is not the type of manager to allow his players to clock off and Sevilla has accrued only five points from its 10 top-flight games versus fellow sides ranked in the top seven, plus the White and Reds have dropped three of their last four championship fixtures.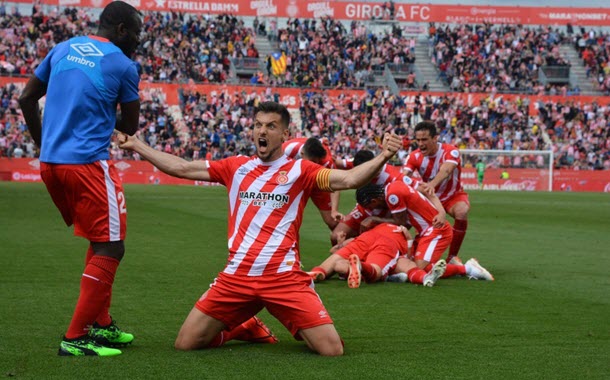 Girona v Levante – 5th May – 11:00 BST
TOP TIP! – Girona and Levante to draw @ 3.60
Unearthing good Spanish Primera Division bets with two rounds to go is tough and one has settled upon the match between Girona and Levante to end all square at 3.60 with BetVictor. A draw on Sunday would not lift Girona out of the Spanish Primera Division relegation places but it would almost assure Levante of its survival. Girona and Levante are tied on 9-1-9 according to one's Spanish Primera Division collateral form figures so betting on them drawing make a lot of sense.
COLLATERAL FORM FIGURES
Athletic 10-3-6
Atletico Madrid 11-2-6
Barcelona 13-1-5
Betis 8-4-7
Girona 9-1-9
Leganes 7-2-10
Sociedad 4-3-12
Valencia 12-2-5
Vallecano 6-1-12
Villarreal 9-1-9
Feel free to us know what you think of our tips. Click the button below and Share on Facebook or Twitter and tell us if you agree or disagree with our selections!
Athletic
Atletico Madrid
Celta
Girona
Levante
Sevilla
Spanish Primera Division