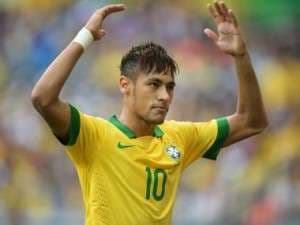 There are several lopsided international friendly matches as the build up to the 2014 FIFA World Cup Brazil continues and the best way to attack them is with bets on wins to nil.
Boylesports is offering what appears to be whopping odds of 1.70 that Brazil beats Panama in Goais. Brazil has won each of its last seven matches, irrespective of venue, and not since Argentina striker Claudio Lopez scored from an acute angle in Rio de Janeiro 16 years ago has the Selecao been beaten on home soil. Panama is without a win in its last half a dozen games and, although it went close to getting through to the 2014 FIFA World Cup Brazil, that had much to do with Mexico playing below par during the qualification competition. It is worth noting that Panama did not win any of its last seven road matches in its attempt to qualify for the 2014 FIFA World Cup Brazil, including losses to nil in Canada, Costa Rica and the United States of America.
Switzerland continued its fine run of home results with a 1-0 victory over Jamaica on Friday, although it did take the Swiss 84 minutes to find a way past the Reggae Boyz. Peru is next up for Switzerland and the South American side arrives in Lucerne having posed very few problems for England in London last week. Peru failed to qualify for the 2014 FIFA World Cup Brazil on its home continent because it could not pick up points on its travels. Peru drew one and lost seven of its eight 2014 FIFA World Cup Brazil qualification road games, only avoiding defeat away to Bolivia in October 2012. Switzerland is available at odds of 2.10 with Boylesports to defeat Peru and keep another clean sheet at the same time.
The Netherlands is trying to bed down a new system before the 2014 FIFA World Cup Brazil kicks off but still it should be too good for Wales in Amsterdam. The Netherlands was no better than average in its 1-0 win over Ghana on Saturday as the Dutch get used to the 5-3-2 formation that Manchester United-bound manager Louis van Gaal wants them to employ in the 2014 FIFA World Cup Brazil. But an average Netherlands performance against a Wales team that does include Gareth Bale should be enough. Wales is ranked eight places below Ghana and it has achieved that position with Bale playing most of its recent games. Bale is taking time off after starring for Real Madrid in its UEFA Champions League success, scoring what proved to be the goal that broke Atletico Madrid's resistance in the final. The Netherlands is trading at odds of 1.83 with Boylesports to beat Wales without conceding a goal and that seems to be good value.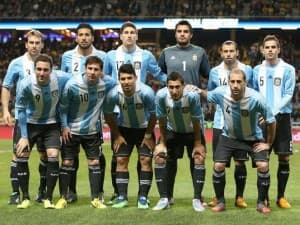 Chile's all-out attacking style means that one is not all that interested in backing it to beat Northern Ireland to nil but one does like the look of Bet365's odds of 1.62 about Argentina shutting out Trinidad and Tobago in a pre-2014 FIFA World Cup Brazil home victory. Argentina's attacking riches are such that it is a genuine 2014 FIFA World Cup Brazil contender and Trinidad and Tobago appears to be a lamb to the slaughter in Buenos Aires. Trinidad and Tobago did not make it far on the road to the 2014 FIFA World Cup Brazil, its away losses to Bermuda and Guyana preventing it from reaching the final two stages of the CONCACAF qualifying process. Trinidad and Tobago's most recent road match versus a 2014 FIFA World Cup Brazil qualifier resulted in a 2-0 loss to Chile in Iquique.