The United Kingdom Gambling Commission, or UKGC, has cited new online and digital initiatives and esports gambling as areas of growing interest which the commission plans to monitor and potentially regulate. The updates on the two growing areas of online gambling came in the details of the UKGC's 2015-16 annual report, which has just been released.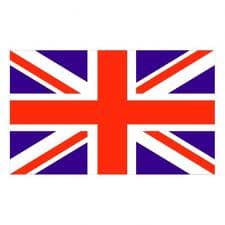 While the increasing focus on various digital currencies has been part of the UKGC's expanding outlook for several years, the emergence of esports as a growing gambling market represents its own shift. The fledgling esports industry, largely unregulated at this time, has been hit with several controversies and scandals. The scandals range from match- and outcome-fixing to ownership violations and fraud (the latter in particular focus in recent weeks in several CS:GO (Counter Strike: Global Offensive) affairs, an interactive "first-person shooter" game where gambling opportunities and aspects abound.
The fast-paced esports industry has also been hit by revelations that the game's structure and framework allows for a form of unregulated, underage gambling by its participants, via the bartering and wagering of in-game items. It's not the first time that social-gaming enterprises have crossed the line into online gambling, but the collective noise surrounding the esports industry has attracted the attention of regulators worldwide, including the UKGC.
Or, as the report states in introducing its expanding outlook into these new areas, "The impact of a global digital gambling and gaming industry on consumer behaviour and its impact on current as well as new business models bring significant new challenges to the regulation of gambling in Great Britain."
The rapid growth in the esports niche is expected to continue over the next several years, despite the inevitable push for regulatory action that the recent gambling-related scandals have caused. The global market has grown from "not much" a couple of years back to estimates of as much as $600 million annually at the present time, with a couple of industry analysts expecting the niche to become a $4-to$5 billion industry by 2020.
That's contingent, of course, on the recent scandals being an example of growing pains, rather than the norm. Already, the esports business faces a self-reorganization period after one of the most popular wagering platforms, Valve, issued cease-and-desist notices to 20 prominent esports wagering operators over terms-and-services violations. Those alleged violations range from rigged gaming outcomes to the tacit allowing of underage gambling, as noted above.
Governments are watching, too, even if they tend to react more slowly. Here's the broadside as announced by the UKGC:
A further area for continuing future focus will be on emerging products and digital currencies. The growing market in esports and computer gaming has scope to present issues for regulation and player protection – issues which are being examined by gambling regulators in other international markets. These issues range from the emergence of real money esports betting markets, to trading in-game items which blur the lines between gambling and social gaming. Our focus will be to understand developments, including engaging with key stakeholders, and we will work wherever we can to ensure the risks associated with these, particularly to children and young people, are minimised.
UKGC-licensed operators are already free to offer such games, though the current esports industry has grown up largely separate from the gambling world's established names. Whether that triggers a wave of acquisition by established firms seeking to capture a new, games-hungry audience, or whether many of these new firms are licensed separately, part and parcel, through an independent UKGC process, is also for the future to clarify. Yet some sort of regulatory clampdown now seems certain, even if it's again a case of the watchdog agencies catching up to the market.
annual report
CS:GO
digital
esports
UKGC
United Kingdom Gambling ommission