The Netherlands appears poised to join the growing ranks of Western European countries who are fire-walling the online-gambling services available to their citizens, after the lower house of the country's parliament approved legislation of Thursday mandating that all service providers be licensed by and pay taxes to the Dutch government.
Called the "Netherlands Online Gambling Bill," the measure promises to increase player protection while demanding participation from all Holland-facing providers, in exchange, of course, for a piece of the revenue pie. The bill's been in the works for nearly two years, and it's expected to pass easily through the country's Senate, which will return shortly from a summer break, and then be ceremonially signed into law by the country's king, Willem-Alexander. The bill is expected to go into effect in 2017.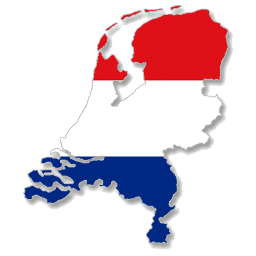 In passing the bill, the Netheralnds joins the growing list of Western European countries that have implemented licensing and taxation regimes requiring formal participation. Italy, France and Spain were the first countries to implement such licensing structures; Portugal has since done the same, Germany has clumsily attempted to do but keeps running afoul of European Union free-trade protections, and the UK's and Ireland's similar programs have been dropped into place as well.
Among the in-common features are what amounts to a point-of-consumption [POC] tax, which is slowly neutralizing the tax-shelter advantages that many European gambling firms have accrued by relocating their online and corporate operations to such abodes as Gibraltar. In the Netherlands' case, regarding such taxation, the new law calls sets a tax rate of 29% of both live and online gambling revenue to be paid to the country.
The total, though, actually rises to 31% with two small inclusions: a 1.5% to assessment to help fund the increased duties of the Netherlands' Kansspelautoriteit [KSA] gambling regulatory body, plus another 0.5% assessment that's earmarked to fund gambling-addiction programs.
One other intriguing and mildly controversial element of the new law is an amendment shoehorned into the bill during final debate. This amendment will disallow the Netherlands' existing land-based operators from using their current mailing lists and customer databases to market any online services. Though there's a bit of "one hand tied behind the back" to that, it appears to be a sop to possible EU concerns that the new law might violate free-trade codes or otherwise create a non-level playing field.
Whether any non-regulated, non-Euro sites attempt to market to Netherlands is uncertain. It's possible that some far-offshore sites might try to undercut the licensed Dutch sites by offering slightly better odds, though the inherent risks in patronizing such sites factors in as well. In those rare circumstances across the globe where licensed and unlicensed sites have competed side by side, the unlicensed sites have only fared well in specific niches where the licensed sites aren't allowed or choose not to compete. Dutch citizens will be left to sort that out for themselves, since the new law was stripped of blacklist provisions that would have forced a state-authorized blacklist to be implemented, out of freedom-based concerns.
It's also unknown exactly how many operators will choose to seek licensing and thus remain available to Dutch punters. Netherlands-based news reports cite KSA officials who state that roughly 100 operators have expressed interest in licensing, though the actual number who go through the process will likely be significantly smaller. Some baseline expense, such as a requirement that licensed operators establish some sort of land-based presence in the country — a customer-service office appears to suffice — means the country simply isn't large enough to support 100 prospective operators. Some winnowing must then occur, though, as both Dutch politicians and EU officials hope, that'll turn out to be a natural market-forces process.
Dutch
firewall
Holland
KSA
Netherlands
Online gambling