This week, the United Kingdom Gambling Commission [UKGC] released a position paper clarifying and expanding its stance regarding "in-play" betting on sports events. In-play wagering, in which bets are allowed during — and the odds of which flow fluidly depending on the action in — live sports events. In-play betting has long been legal in the UK, as in many other countries.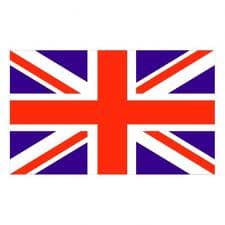 Advances in online capabilities and the possibility that such online markets can be manipulated are among the reasons the UKGC chose to update its official stance; it's the first time the UKGC has specifically addressed the topic since 2009. In short, and while the UKGC specified many of the areas open to possible exploitation, the agency reiterated that it believes its current controls are sufficient to regulate in-play wagering activity.
According to the UKGC:
We conclude that risk to the licensing objectives from in-play betting is appropriately managed through the current regulatory framework and controls applied by licensees. We require all licensed betting operators to have and put into effect policies and procedures designed to manage the regulatory risks within in-play betting, and monitor and review their effectiveness. Evidence does not indicate that further regulatory control measures are required at this time. We will continue to monitor in-play betting for fairness and openness as part of our overall betting compliance programme, and take its particular characteristics into account in our wider work on integrity in sports (and other) betting and gambling related harm.
What risks did the UKGC examine? Pretty much everything from "courtsiding" (more on that below) to advanced botting and arbitrage-opportunity hunting via high-speed connections. As the UKGC paper admitted, "[T]here is potential for individuals to exploit in-play betting for criminal or otherwise inappropriate gain."
Nonetheless, the UKGC's official stance is that the risk is mitigated by the controls already in place and by the capabilities of the companies and services themselves, including recent initiatives designed to identify suspect betting patterns on the fly. Yet the greater weight — and this seems natural, in a gambling framework — is to side with the concept of "acceptable risk."
Again, per the UKGC:
In-play betting does not appear to cause unacceptable risks to fairness and openness as long as bettors are sufficiently aware of their own position compared to that of other bettors and betting operators. Bettors must be made aware of any information deficit or any built-in time delays to the system they are using. We do not consider it necessary to prevent some bettors using technology to gain an advantage, for example, from computer software programs or faster online connectivity speeds, provided it is made clear to all bettors that this is possible. …
Caveat emptor, in other words. Whether or not such activity by selected bettors is or isn't legal is another area the latest position paper addressed. "Courtsiding," for instance (the term originating in tennis betting), is the act of a fan at a live event relaying info to a fellow bettor or placing an updated bet himself based on witnessing a match-changing event. An injury would be an obvious example. It's possible, where in-play betting is allowed, that the bettor can place a bet based on the odds that existed prior to the event (injury), thus taking advantage of out-of-date odds.
According to the UKGS, courtsiding is not illegal, since the only thing that differs between that and a normal bet, which can be presumed to also be made based on available information, is the brief timeframe in which the new info is available. The UKGC did note that such courtsiding activity may break the rules of the event itself, but it's implied that that matter would then be up to the event to monitor and regulate.
The UKGC's final word on courtsiding, of interest to all UK bettors, is this: "We do not consider that courtsiding amounts to an offence of Cheating under section 42 of the Gambling Act 2005. The practice may however breach the entry terms and conditions of a tournament/event."
The UKGC's stance is a little less clear when it comes to high-speed "botting" and arbitrage-seeking software. The agency event plans to explore this area further during its next review and update of its remote gambling and software technical standards [RTS], which will begin next month. The UKGC already monitors the activities of the six high-speed-connectivity "trading rooms" publicly available within the UK, which cater to those bettors who search for such "stale odds" opportunities.
The UKGC also already requires operators to inform bettors that they may be disadvantaged by wagering against such high-speed, botting-driven bettors, even though such disclosures are generally in the fine print. Nonetheless, the entire area will be under continuing review.
Other countries will likely monitor the UK's trendsetting example. In Australia, for example, in-play betting is officially illegal, though such offerings are commonplace on unofficial "offshore" sites catering to Oz punters. Several of the country's licensed operators have also launched mobile apps which are designed to be workarounds regardin Australia's in-play betting ban. The UK, by contrast, is embracing the technological capabilities, rather than trying to create an unworkable ban against them.
courtsiding
in-play
sports betting
UK
UKGC
United Kingdom
wagering