The United Kingdom Gambling Commission (UKGC) is again applying pressure to operators it believes are not adhering to the country's strict consumer-protection rules. On Thursday, the UKGC published a blog asking operators, "Are you settling bets in accordance with your published rules?"
The Commission claims the reminder comes after months of noticing a handful of operators — none specifically named — who've been fudging the edges of the rules. According to the Commission, "Over the past few months we have become aware of instances where bookmakers have failed to settle bets in line with their published rules as required by social responsibility code provision[s]. Examples have included using a new settlement mechanic for foreign racing, applying [alternative methodologies] and the inaccurate settlement of bets due to rounding.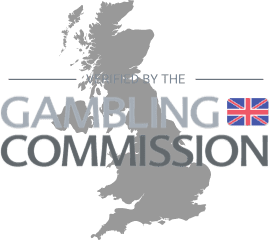 "We expect gambling to be fair and open, so it's important that customers can trust their bets will be settled in accordance with an operator's published rules."
Whether or not last month's BetBright fiasco and the somewhat similar folding of another smaller operator, 188Bet, had anything to do with this latest update is unknown. More likely as not, it's just a moment of convenience for the UKGC to keep reminding operators that compliance with the UKGC's strict consumer-protection codes, for most of these operators, is an ongoing process.
In case you (as a bettor) are curious about exactly what you're supposed to be informed about when it comes to operators' responsibilities to you. The section the Commission is harping about is Provision 4.2.6, having to do with proper display of betting rules. It's buried deep within the License Conditions and Codes of Practice (on p. 63, of 81), so to save you some time, here are the rules about the rules — what operators are supposed to make clear to you in the process of accepting wagers:
Social responsibility code provision 4.2.6
Display of rules – betting

All general betting and betting intermediary licences, except remote betting intermediary (trading rooms only) licences

1 Licensees must set out within the full rules that they make available, the core elements for the acceptance and settlement of bets. These rules must cover:

a. the circumstances under which the operator will void a bet;
b. treatment of errors, late bets and related contingencies;
c. availability of odds for any ante-post, early show or starting price betting, and treatment of place, forecast bets etc;
d. treatment of withdrawals, non-runners, and reformed markets;
e. maximum payout limiting liability for a specific betting product or generally;
f. any charges made to customers for the use of betting services or products, and how these are calculated (including deductions from winnings for commission, or in respect of withdrawn horses etc);
g. means or medium by which the outcome of an event will be determined;
h. the rules for the event itself to be specified (eg horserace bets only to be accepted; where the racing is subject to British Horseracing Authority rules);
i. where bets are accepted on 'pari-mutuel' terms; and
j. any special arrangements for settling bets on 'coupled' horses.

2 Where special rules have been agreed in relation to a particular bet these must not be overridden by any conflicting rules or subsequent rule changes. [This "subsequent rule change" has played into several recent disputes.]

3 Licensees must issue a betting slip or an electronic acknowledgement (other than in the case of telephone betting) for each transaction which includes information as to the operator's name and contact details, and words equivalent to 'Bets are accepted in accordance with the operator's rules'.
If you're not getting this stuff from your gambling services, then they're dropping the ball, and you have the right to complain.
In a somewhat related move, the Gambling Commission sent out a letter to all licensed operators today, in conjunction with the Competition and Markets Authority (CMA), focusing again on suspected breaches of the UK's consumer-protection laws. According to that letter, the regulators focused on the "fairness, transparency and potential for consumers to be misled by a number of terms and practices relating to online bonus promotions, and on obstacles preventing withdrawal of customer funds."
Also this time, the UKGC and CMA named some names. Without delving too deeply into what was wrong, the agencies cited Ladbrokes, William Hill, PT Entertainment, BGO, Jumpman Gaming and Progress Play, each of whom has agreed to fix certain deficiencies that led to consumer complaints.
bonus
Commission
complaints
consumer protection
gambling
LCCP
offer
UKGC
United Kingdom
withdrawal