Concerned that bonus offers and related promotions have become too complex and misleading for everyday, online punters, the United Kingdom Gambling Commission and Competition and Markets Authority (CMA) have announced a joint investigation into online-gambling offerings. In particular, the CMA and UKGC plan to investigate allegedly unfair marketing and promotional practices being foisted upon UK punters by select online-gambling firms.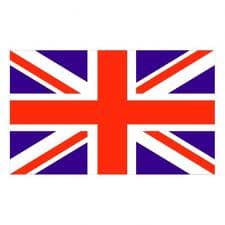 A lot of the fuss stems from consumer complaints about online offers that appear generous but contain hidden conditions that make the full value of the offered bonus largely unobtainable for average bettors. We'll offer details on this later in this update.
Recently, the UKGC has issued an update to its "technical standards," but a clear focus within that update was "[ensuring] consumers are provided with sufficient information to gamble responsibly whilst delivering an effective and proportionate regulatory framework." That set the governmental table for the CMA to step in, since matters of consumer protection are really that agency's tableau.
According to the CMA's announcement, the agency will be looking into "potential breaches of consumer law, including misleading promotions and unfair terms, being used by firms to block players' payouts." As a part of that, the CMA has already issued "Information Notices" to all firms licensed to serve the UK market. The CMA plans to look at the promotional offerings of UK-facing companies, examine whether they misleading or deceptive in a way that would violate existing consumer-protection laws, and begin enforcement actions against violating firms, if any are deemed as such.
And that's not all. Regardless of whether any companies' offerings are deemed to be in violation of UK consumer law, it appears as though the CMA and UKGC will use their market investigations as the basis for a new round of consumer-protection legislation. As part of this, the CMA has also asked any UK online gamblers who believe they've been impacted unfairly by a given firm's marketing practices to contact the agency. [Author's note: The CMA maintains a comprehensive website as well as a considerable social-media presence, including a Twitter page at @CMAgovuk.]
Regarding those specifics, here's what the CMA announcement proclaims as its basis for launching the investigation:
[Consumers] being locked into complex and strict requirements linked to gaming promotions that are difficult to understand and may be unachievable. These can include terms that require people to play for longer than they had bargained for before they can withdraw money. The CMA is also concerned that players may not be able to withdraw what remains of their deposit, and any winnings, when they want to stop playing.
Companies having a wide discretion to cancel bets or alter odds after bets have been accepted, because they made a mistake when the odds were first set. The CMA is investigating whether the terms operators rely on in cases such as this are fair.
Terms restricting players' ability to challenge a firm's decision, for example by placing very short time limits on making a complaint or inaccurately suggesting that other means of redress are not available.
According to the CMA and UKGC, roughly 5.5 million UK citizens wager online. The UK portion of the online gambling industry is valued at more than £4 billion, and the market has grown by 146% since 2009.
Nisha Arora, CMA Senior Director for Consumer Enforcement, said, "Gambling inevitably involves taking a risk, but it shouldn't be a con. We're worried players are losing out because gambling sites are making it too difficult for them to understand the terms on which they're playing, and may not be giving them a fair deal. We are now investigating to see whether firms are breaking the law.
"Around 5.5 million Britons gamble online," Arora added, "and they must be treated fairly. We've heard worrying complaints suggesting people may be lured into signing up for promotions with little chance of winning because of unfair and complex conditions. We're now working closely with the Gambling Commission to examine this more closely.
From the UKGC side, Chief Executive Sarah Harrison chimed in, saying, "We expect the gambling industry to ensure terms and conditions are not unfair. However, operators are still not doing enough. I continue to have concerns that many of these appear to bamboozle rather than help the customer make informed choices.
"Gambling, by its very nature," Harrison added, "is always going to involve risk but customers must have faith that if they win, they will not end up feeling that the deck is stacked against them because of an obscure condition that they did not properly understand.
bonus
CMA
investigation
marketing
Online gambling
promotion
UKGC
unfair