Rank Group PLC and 888 Holdings PLC, who together assembled a pair of joint bids for UK bookmaking giant bid William Hill that were quickly rebuffed by the larger firm, may consider a merger of their own as a way of gaining strength in an increasingly mature and competitive market.
The 888/Rank offers for William Hill were treated with open disdain by Bill Hill execs, who said that both the original bid and a sweetened second offer "continue[d] to substantially undervalue William Hill." The unofficial final Bill Hill statement on the matter was more than a bit dismissive. (William Hill never did bother to acknowledge, in the regulatory sense, that it was being pursued by outside bidders.) As an unnamed Bill Hill spokesman told select British financial-news outlets, "The Board continues to see no merit in engaging with the [888/Rank] Consortium."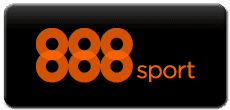 Whether or not the offer was a "substantial" undervaluation of William Hill's true value remains open to debate. The final offer represented a premium of nearly 20% over William Hill's then-share price. That second offer also removed part of a stock-swap proposal that existed in the original bid, and that William Hill's execs had singled out as introducing unwarranted risk.
In any event, no go. Rank and 888 issued a joint statement last week announcing the abandoned acquisition effort. The notice, titled "Statement of Intention Not to Make an Offer," was indeed a bit comical, and though it fulfilled regulatory requirements, it also helped 888 and Rank taking a parting shot at stodgy old Bill Hill as well. "[I]t has not been possible to meaningfully engage with the board of William Hill," the statement noted.
However, it's another line in that same notice that may point to the lasting impact of the joint effort put forth by Rank and 888. The "Dear Bill" notice added, "Rank and 888 remain committed to enhancing returns to their shareholders through their respective focused strategic plans." As it turns out, those respective plans may now include a merger of the two firms, each of which has already acquired a solid grasp of the other's workings and structure through the process of putting together the failed William Hill bids.
No Hills on the Future Road
According to Israel-based Globes, an 888 spokesman said that, "We have to keep trying." That referred to putting together a deal that keeps 888 at least a stable level of prominence within the rapidly consolidating online-gambling market. Meanwhile, over at the London Times, Rank CEO Henry Birch confirmed that "Such a deal would not be unreasonable" when asked about possible ongoing merger talks with 888.
It doesn't mean that such a deal is imminent, though 888 has been at the nexus of several different deals that haven't quite worked out. Back in 2014, William Hill attempted to acquire the smaller 888. That may be part of why William Hill had little interest in being acquired, just two years removed, by the same smaller firm. 888 also lost the heated bidding war for floundering operator bwin.party, which instead went to GVC Holdings. GVC, before the bwin.party takeover, was primarily business-to-business, but now has a strong business-to-consumer stake as well.
The takeaway is that some major deal involving 888 has seemed destined to occur for some time now. If that turns out to be a merger with Rank, it might end well. Both firms have strong online presences, though largely in different sectors of the widespread gambling market, thus resulting in somewhat less overlap of existing services if the two firms' operations are combined.
It seems at least an even-money bet that 888 will be involved in a major acquisition or merger in the near future. Bet on it happening before the end of 2017. 888 also hopes to expand its operations in the United States, where the official online-gambling market is still in the formative stage. 888 has a regulated presence in each of the three US states (out of 50 total) where online betting is legal. More should follow in the next few years. 888 is as well-positioned as any European operator to take advantage of that growth once that US market opens.
888
888 Holdings
acquisition
merger
Rank
Rank Group
William Hill