A bill sponsored and introduced by U.S. Representative Frank A. LoBiondo (R-NJ) that would modify the long-standing PASPA ban on most sportsbetting opportunities within the United States has been referred to a House committee, according to US legislative monitoring updates.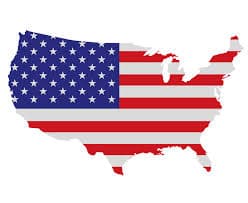 LoBiondo's House Resolution #416 (H.R. 416 of the new 2015 US Congress's legislative session) is titled the "Sports Gaming Opportunity Act of 2015," and would add an amendment to the 1992 PASPA (Professional and Amateur Sports Protection Act). The bill would have the effect of re-opening a new four-year window under which US states could once again consider implemented legalized sports betting on the state level.
LoBiondo's home state of New Jersey has attempted exactly that since voters approved a pro-sportsbetting referendum back in 2011, only to be stymied by federal lawsuits using the quarter-century-old PASPA statute to swat down New Jersey's efforts. That old law originally contained a one-year window to allow states to legalize sports betting, but no US states took advantage. Nevada was already grandfathered in, having offered legal sports betting since the 1960's.
LoBiondo's H.R. 416 has been referred to the House Judiciary Committee, where its core language will be examined and initial discussion on the bill will be heard. The bill must be approved by a majority of the committee's members before moving on to full House consideration.
Odds for the bill are likely slim, with US legislative tracking site RealClearPolitics.com estimating the bill's chances of passing at just 1%. The same US-based pro sports leagues that have wielded PASPA against New Jersey's state-level efforts are likely to mount a well-funded federal lobbying campaign if H.R. 416 or a similar bill gathers significant interest.
It's also not the first go-round for Rep. LoBiondo with a pro-sportsbetting measure; he previously tried a similar bill in both 2012 and 2013, both of which died in committee. Nonetheless, interest in greater legalization of US-based sports betting services continues to grow, so one of these bills may yet serve as a catalyst.
H.R. 416, at this early stage, exists only in a preliminary form. Here's the complete body of the bill as initially introduced:
H. R. 416

IN THE HOUSE OF REPRESENTATIVES

January 20, 2015
Mr. LoBiondo (for himself, Mr. Frelinghuysen, Mr. Lance, and Mr. Smith of New Jersey) introduced the following bill; which was referred to the Committee on the Judiciary

A BILL

To amend chapter 178 of title 28 of the United States Code to permit during a 4-year period States to enact statutes that exempt from the operation of such chapter, lotteries, sweepstakes, and other betting, gambling, or wagering schemes involving professional and amateur sports.

1.Short title
This Act may be cited as the Sports Gaming Opportunity Act of 2015.

2.Amendment
Section 3704(a) of title 28, United States Code, is amended—

(1) in paragraph (3) by striking or at the end,
(2) in paragraph (4) by striking the period at the end and inserting ; or, and
(3) by adding at the end the following:
(5) a lottery, sweepstakes, or other betting, gambling, or wagering scheme in a State authorized by such State by an applicable statute—
(A) enacted on or after January 1, 2015, and
(B) as in effect not later than January 1, 2019.
bill
Congress
Frank LoBiondo
Judiciary
New Jersey
PASPA
United States
US