A long-debated tax on international online-gambling services who offer their services to Irish punters is set to become law, according to a statement from Ireland's finance minister, Michael Noonan.
The tax change, in which remote (online) operators are required to pay 1% of their total revenue derived from Irish-facing online gambling sites, will go into effect later this year. The change has been debated sine 2011 in various forms, and was finally codified with the introduction and eventual passage of Ireland's Betting (Amendment) Bill 2013.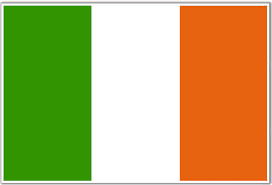 The change to the applicable tax code for online-gambling providers extends a similar tax that has long existed in physical Irish betting shops, following the trend over the last 15 years of most sports wagers now being placed online. Irish market leader Paddy Power has disclosed that roughly three quarters of all its Ireland-derived revenue now occurs via online bets. The change, according to Paddy's CFO, Cormac McCarthy, would have resulted in an eight million Euro tax levy for Paddy Power in 2014, and will likely result in a similar tax bill this year as well.
Paddy Power's McCarthy made the comments in a brief press meeting following the announcement by finance minister Noonan of the bill's imminent signing, as reported by Reuters and other sources.
The Irish online gambling bill mirrors in some aspects a controversial point-of-consumption tax that was implemented last year in Great Britain, and which remains under legal challenge in that country by a major Gibraltar trade association whose members are targeted by the online levy included in the UK's Gambling (Licensing and Advertising) Act 2014.
Like the Irish measure, the UK act implements a tax on online services, whether or not the company or companies in question maintain a physical business presence in the country — either Ireland or the UK — where the punters and their betting action are physically located.
Several dozen prominent UK gambling firms have relocated to Gibraltar over the past decade to take advantage of the tax-free "online" loophole, as offered by Gibraltar. Those firms continue to battle the new UK tax regime under the auspices of the Gibraltar Betting and Gaming Association (GBGA), which counts roughly two dozen of the former British firms as members.
By comparison, Paddy Power remains tied to and proud of its Irish heritage, and remains incorporated in Dublin. However, like its industry competition, Paddy Power has also derived some measure of its recent corporate profits from the growing tax-free loophole, which the Irish tax-code modifications plan to slam shut.
The official signing of Ireland's Betting (Amendment) Bill 2013 will take place in the coming days or weeks. The new law will then implement a brief grace period allowing all firms offering online services to Irish punters to obtain licensing from Ireland.
Ireland's change continues to highlight a growing point of contention between online-gambling service providers and those countries who chose to license them: Whether taxes on the service should be based on point of consumption (where the bettors live) or country of incorporation. EU outposts such as Gibraltar and Malta have transformed themselves into tax havens catering to the online gambling industry, and their national revenue streams increasingly depend on the licensing regimes associated with that activity.
The shift by many other countries to point-of-consumption taxation frameworks directly threatens the tax-haven status of Gibraltar, Malta, and other remote licensing jurisdictions. Maltese government regulators in particular have previously decried both the Irish and UK tax implementations as an alleged violation of EU "free trade of services" agreements.
Betting (Amendment) Bill 2013
ireland
Irish
Michael Noonan
Online gambling
Paddy Power
sports betting
tax