In news that's not much of a surprise to anyone who's watched the global FIFA corruption scandal unfold, former UEFA president Michael Platini has been removed from most betting sites' "specials" boards as the possibility of Platini becoming FIFA's next president has disappeared. As has been spread wide on news reports around the globe in recent days, Platini and outgoing FIFA president Sepp Blatter received matching eight-year suspensions from FIFA's ethics committee last week.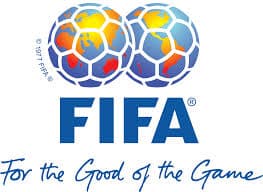 According to a statement issued by FIFA's ethics committee (yes, they really do have such a committee) and its chair, Hans-Joachim Eckert, Blatter and Platini are barred "for eight years from all football-related activities (administrative, sports or any other) on a national and international level." As previously announced, the bans take effect immediately and supersede existing suspensions for the pair. Worth mentioning is that both officials were also assessed a nominal fine, and Platini's was the higher of the two — 80,000 CHF (Swiss francs) for Platini as opposed to 50,000 measly francs for Blatter.
Both men vowed to immediately appeal the decision, which involved just a few specific instances of the widespread corruption for which FIFA's overlords have become globally known. Back in 2011, when Platini was still an up-and-coming football exec (this after a great playing career), he received an under-the-table, two-million "non-compete" franc payment from Blatter and FIFA to drop his opposition to Blatter's plans.
However, despite the plans to appeal, the football careers of both men now appear finished. Blatter was half out the door, anyway, but for Platini the downfall comes just as he was prepared to take over as Blatter's heir apparent.
A year ago, Platini was well better than even money to succeed Blatter as FIFA's president. Last summer, when several North and South American FIFA officials were charged in a bribery scandal, FIFA was rattled, and the odds on Platini started to shift the other way. Then last month's issuing of new charges against more FIFA officials came, from a joint Swiss-and-US investigation, along with the announcement the Blatter and Platini were still under the scope, with the pair suspended pending further inquiry.
Suddenly, from being an easy fave, Platini was a longshot. And with the news of the formal bans, he's now off the boards entirely… or almost so, as bwin was still listing him at 12:1 in a last scrape for dead money. (But hey, bwin's had other problems of late, and updating oddball prop bets likely isn't at the top of the list.)
Platini's demise is Prince Ali's gain. That's Prince Ali Bin Al Hussein of Jordan, who has moved from 10:1 or so a year ago to an even-money bet (on most sites) or shorter, including a market short at last check of 8:11 at Paddy Power. Prince Ali has been the perennial outsider pushing against FIFA's entrenched ways, and he was back in the news again yesterday, reiterating his demands that a controversial report prepared by American investigator Michael Garcia must be released.
It was Garcia who was commissioned by FIFA to investigate allegations of corruption involving the awarding of FIFA's 2018 and 2022 World Cups, to Russia and Qatar respectively. Except after receiving Garcia's report, FIFA buried it and issued a 42-page "summary" which cleared those two bidding cycles, and Russian and Qataran officials, of any corruption.
If only Garcia himself hadn't disavowed FIFA's version of events …
That report still festers, and it seems inevitable that it will, at some point, come out. "People need to know what has been going on at FIFA," Prince Ali said this week. The shortening odds on Prince Ali's own ascension to a likely FIFA presidency represent more than just that vote — it's also something of a global mandate that FIFA, at the very least, cleans up its collective act.
A reopening of what happened regarding those controversial 2018 and 2022 WC bids is sure to bring out more bad feelings and harsh words, and whether or not either or both of those bids could be revoked remains on the outer edge of possibilities. FIFA;s definitely in turmoil. Prince Ali may indeed be the heavy favorite to be the organization's next president, but then again, one has to wonder if anything regarding FIFA these days is a sure thing.
corruption
FIFA
Michael Platini
president
Prince Ali
Sepp Blatter