The on-again, off-again dalliance between GVC Holdings and one of Europe's most venerable bookmaking brands, Ladbrokes Coral, is on again, and this time it might be for keeps. Earlier today, the two firms jointly announced a multi-option offer made by GVC to acquire the larger but still-struggling Ladbrokes Coral, in what would be one of the largest gambling-industry acquisitions ever.
Business outlets across Europe and the rest of the world quickly took notice when both firms filed mandatory securities notices early this morning. The deal's ultimate value is contingent upon recommendations and new restrictions regarding the FOBT (Fixed Odds Betting Terminal) market in the United Kingdom. FOBTs have come under widespread public and political attack in the UK, and the country's Gambling Commission is expected to announce in late January a more restrictive cap on the maximum amount allowed to be wagered on FOBT devices.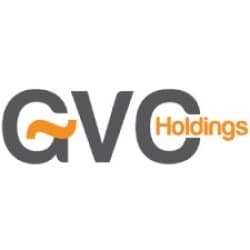 The steeper the cut made by the UKGC, the larger the negative impact on Ladbrokes Coral's FOBT revenue, and the less, overall, the company will be worth moving forward. The best-case scenario involves the Gambling Commission invoking a cutback in the maximum single FOBT wager from £100 to £50. In that case, GVC's offer will be worth a little more than £3.9 billion.
That's the most optimistic number from Laddies' point of view. However, the UKGC has announced three other possible FOBT wager caps it's considering, all the way down to £2. That would cripple the FOBT niche (which is exactly what its opponents want), and it would also dim the future prospects of Ladbrokes Coral and other brands with a heavy betting-shop presence.
In that worst-case scenario (from Ladbrokes' perspective), the value of the GVC offer drops nearly £800 million to somewhat less than £3.2 billion. At least two other options exist, based on other possible Gambling Commission choices, and those fall between the two extremes.
Having to wait on the UKGC's recommendations regarding a reduced FOBT wagering cap appears to be the primary reason talks between the two companies earlier this year ended without a deal. In the meantime, GVC has taken steps to clean up its own international portfolio; just a few weeks back, GVC sold off its Turkey-facing operations to one of its primary Turkish business partners. Turkey is itself a grey-market jurisdiction regarding online gambling, meaning its legality there remains open to interpretation.
Then again, Ladbrokes Coral has had a rotten second half of 2017 itself. In addition to a long run of unimpressive quarterly returns, it was just one month ago that one of the company's major online units, Gala Interactive, was fined £2.27 million for significant social-responsibility and problem-gambling failures.
It's not the only corporate bruising of late for Ladbrokes Coral. Just yesterday, for instance, Ladbrokes Coral's Australian unit lost an appeal and will have to pay a combined fine of AUD $85,000 to the Aussie state of New South Wales for aiming advertising at NSW residents in contravention of NSW gambling codes. Returning to the UK, Laddies also was at the center of a firestorm a month back in which the company was alleged to be giving better odds to racetrack insiders such as trainers and jockeys in exchange for privileged info on future races, such as the health of a given racehorse.
Ladbrokes officials denied the charges, though yet another oddball tale emerged at about the same time, when the company announced it would no longer honor the odds printed in newspaper adverts, which were often as much as a day out of date. But it was a headscratcher…. I mean, what company in its right mind, in this day and age of interactive information, was even trying to market that way, when a simple disclaimer in printed advertising would have doused the whole issue? Such an adherence to an outdated tradition was and is more than a mite stodgy.
Ah well, the chance to be sold to GVC allows Ladbrokes Coral to end an otherwise lousy year on a major up note. The company's shares surged today by nearly 30% in early trading, a sure sign that the investing public hopes that the venerable Laddies goes ahead with the proposed deal.
acquisition
FOBT
Gambling Commission
GVC
Ladbrokes
ladbrokes Coral
Laddies
offer
option
UKGC
United Kingdom