GVC Holdings' ongoing move toward becoming a complete "white label" operation have hit a moderately expensive bump: Greece has targeted the firm with a €187 million back-tax demand for services offered in that country back in 2010 and 2011 by Sportingbet. GVC picked up the Sportingbet operation back in 2013, thus taking on any outstanding liabilities as well.
The amount of the back-tax demand by the Greek Audit Centre for Large Enterprises — more precisely, for €186.77m — seems hefty in terms of the relative size of the Greek sports-betting market and Sportingbet's share of that action. Nonetheless, GVC announced in a corporate statement last week that it would be depositing "approximately €7.8m a month" through a payment scheme with the Greek authority, thus building a €200 million fund which can be used to pay the demand.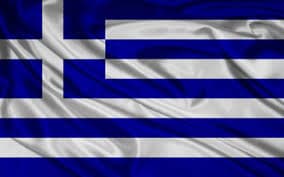 However, it appears that GVC will be appealing the back-tax demand, which the corporate announcement describes as "substantially higher by multiples of the total Greek revenues generated by the subsidiary during the [2010-11] Period."
According to GVC, "Legal and tax advice has been received from the Group's Greek professional advisers and this sets out that the Group's subsidiary has strong grounds to appeal the Assessment and it will, therefore, file an appeal. As currently there is no formal settlement mechanism, the appeal process is expected to be conducted through the Greek courts."
You know there's more to the story. GVC's share price took a mild hit last week on news of the long-delayed assessment, though there's no expectation the Greek tax situation would in any way affect the planned merger between GVC and Ladbrokes Coral. The situation in Greece is somewhat different than in nearby Turkey, which GVC abandoned to a third-party operator not too long ago in order to avoid the appearance of continuing to operate in "grey market" countries — those where offerings from third-party sports books without proper licensing are of questionable legality.
Greece's own mess of a market has long been part of the problem. Like many other countries, Greece would prefer that all such wagering take place through state-owned operations, but back in 2010, the country did issue 24 provisional operator's licenses to prominent bookmakers, as part of a plan to remain in compliance with European Union trade mandates. Greece did an about-face a year and change later, despite this being on its face against EU rules.
Sportingbet, now owned by GVC, was among those 24 licenses, and is thus among those targeted by Greece now, nearly eight years after the fact. Other companies among those 24 conditional licensees may also be in the process of being targeted by Greek authorities, although GVC is the first to confirm what at least one corporate official is deeming a cash-grab by a cash-broke nation.
According to the Financial Times, which ran an update on the piece, "'This is a spurious and opportunistic claim made on the background of a Greek government desperate to pay its debts to the IMF,' said a person close to the company's leadership." That refers to Greece's de facto national bankruptcy and its ongoing debt to and bailout by the International Monetary Fund.
Of course, digging at the above quote, "a person close to the company's leadership" could even be a person with another firm, such as William Hill or Ladbrokes, both of which are also among the 24 potential Greek targets.
FT also offered an anonymous quote from somewhere within Ladbrokes, with the anonymous person stating, "We performed tax and regulatory due diligence on GVC's international operations, including use of third party advice. We remain confident in the views we formed at the time of the deal." We'll monitor the wires over the coming weeks to see if Greece targets other prominent operators with similar back-tax claims.
back tax
demand
Greece
Greek
GVC
GVC Holdings
ladbrokes Coral
tax