The Gibraltar Betting and Gaming Association (GBGA) has expressed its hopes for the European Union to enhance its oversight of online gambling services and create a stronger legal framework in the wake of a recent British High Court decision which upheld several modifications made to United Kingdom gambling laws.
The gambling-law enhancements, referred to as the Gambling (Licensing and Advertising) Act of 2012, will fully come into effect on November 1st after a last-ditch appeal by the GBGA was heard. The activation of the Gambling Act's increased licensing and taxation requirements was delayed one month while the GBGA's legal challenge was heard. However, the British High Court ruled against the GBGA on all points raised, leaving the new rules free to take effect.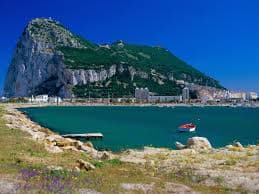 Among the changes most upsetting to the GBGA and its member firms were requirements that UK-licensed gaming firms also demonstrate that they are operating legally in other significant international jurisdictions, along with a new 15% "point of consumption" tax that is designed to repatriate as much as £300 million in online bets from British punters to the nation's tax coffers, by defining that the wager took place in the United Kingdom despite being transacted online with companies in Gibraltar and elsewhere.
More than half of all UK betting action is now transacted online. Dozens of firms, including many traditional British and European betting giants, have migrated to Gibraltar since the British protectorate established itself in 2005 as a tax haven in the hopes of attracting Internet-based business, an open invitation which the gambling industry accepted en masse.
Among the GBGA's 22 member companies (at last count) are Ladbrokes, William Hill, bwin.party, 888 Holdings, Gala Coral, Betfair, Victor Chandler, Mansion and others. Several other companies have recently dropped their participation in the GBGA association.
Regarding the new UK licensing regime, a handful of companies have withdrawn from the United Kingdom in whole or in part in advance of the new laws' live date. Others have dropped segments of their business where they had only marginal market share; Mansion, for instance, will no longer accept UK online-poker players while still accepting other wagering action from the country. The exact number of firms withdrawing services from the UK on or before November 1st remains unknown, though UK gaming regulators have reported receiving 161 applications from gaming firms that wish to continue offering their services in the country.
The full extent of any GBGA membership decline and whether Gibraltar itself, the tiny promontory at the mouth of the Mediterranean, loses some of its attractiveness as a location for online-gaming firms to incorporate remains to be seen. The EU's legal arm, the European Commission, is unlikely to pursue the GBGA's legal claims for reasons connected with the group's legal loss, including that as a British protectorate, Gibraltar only has access to European Commission legal protections through the UK, and EC matters are generally between two different EU member firms, not a country and its own outlying territory.
The GBGA and its CEO, Peter Howitt, issued a brief statement in the wake of the High Court setback:
"Naturally we are disappointed with the Court's decision. Cross-border regulatory regimes require significant co-ordination and co-operation on key legal and regulatory issues and the UK already had this with the Gibraltar industry, regulator and jurisdiction. We maintain this law is not in the best interests of consumers, the industry and the regulator itself and that there are more effective ways of dealing with the challenges of regulation and competition in this sector. We remain concerned the UK regulator will find it difficult to hold companies to account in jurisdictions outside of the EU where it has no legal powers and common legal framework or culture. Given this judgment there is now even greater need for an EU legal framework for online gambling if we are to effectively protect all European consumers, enjoy a common market and avoid each Member State deciding alone how to deal with an activity that naturally crosses borders."
888 Holdings
Betfair
bwin.party
Gambling Act
GBGA
Gibraltar
Ladbrokes
licensing
Peter Howitt
point of consumption
United Kingdom
Victor Chandler
William Hill