Prospects for a relaxation of Canadian federal laws currently banning most forms of sports betting in the country have dimmed considerably in recent weeks, following the protracted failure of sports-betting bill C290 to garner any new hearings or other consideration during 2015.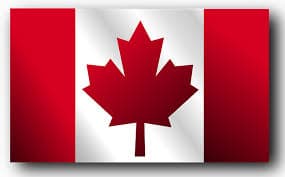 Bill C290, called the "Single Sports Betting Bill," was revived in 2013 for consideration during Canada's current 41st Parliamentary session. It succeeded, after a half dozen hearings on the topic during 2014, in passing a full House of Commons vote. However, the bill has never been taken up for consideration by Canada's Senate and now appears set to expire at the end of the current session.
What Bill C290 would have done is expand the scope of legalized sports betting that can be authorized on a province-by-province basis. Currently, only certain forms of parlay betting are allowed under the auspices of several Canadian provincial lotteries. Bill C290 would have allowed provincial authorities to have offered single-entity betting, or, as the shell bill specified, allowing betting action that "involves betting on a race or fight or on a single sport event or athletic contest."
However, despite passing the House of Commons, being backed by a handful of key Canadian senators, public officials, and even being endorsed by a handful of Canadian police agencies, the bill still lacks the broad-based support needed for passage. Ontario Premier Kathleen Wynne and Finance Minister Charles Sousa have both expressed support for the bill; Ontario in general has some of Canada's most liberal gaming laws, and the populace there generally supports the gambling expansion implied with C290.
Currently, C290 remains buried within Canada's Standing Senate Committee on Legal and Constitutional Affairs. No prospects exist for any new hearings to be held, or for the Legal and Constitutional committee to float a committee-level vote. Canada's Parliament is heading into its lengthy summer recess, and the bill is unlikely to receive renewed consideration once Parliament reconvenes, while also facing the end of the Parliamentary session in October.
Among those vocal about the bill's evident demise, via Parliamentary neglect, is its primary Senatorial sponsor. Ontario Senator William "Bob" Runciman has decried the tactics used to effectively kill the bill while admitting, in a recent CBC interview, that he "would be surprised" if C290 made it through Parliament through 2015.
With that in mind, the bill's supporter would then again have to resubmit the proposal, likely in the last two months of 2015 or early in 2016, for the start of a new journey beginning in the House of Commons.
Canada's political lobbying battle regarding legalized sports betting's future strongly mirrors that ongoing south of the border, in the United States. Major international casino entities such as Caesars Entertainment are looking to generate income while legitimizing and providing tax income on what all parties admit is widespread activity. Most sources estimate that Canada's unofficial sports betting market is worth at least $10 billion annually.
Meanwhile, the four largest North American sports associations have lined up against C290, just as they have against similar state- and federal-level proposals in the States. Representatives of the National Football League, National Basketball Association, Major League Baseball and the National Hockey League have all testified before Canada's Parliament against the passage of C290, conjuring up dire consequences for the sanctity of their respective sports. Three of the four leagues include at least one Canada-based franchise.
The battle for public opinion marches on, regardless of C290's short-term fate. Groups such "C290 Now!" continue to press their case for regulated oversight of Canadian sports betting, even if they resort to scaremongering to support their argument. The group claims at their website (at www.c290now.ca) that over $45 billion has been wagered illegally since C290's original inception back in 2012, and that "this money leaves Canada and helps fund organized crime."
C290
Canada
Parliament
sports betting