Germany's on-the-ropes licensing regime for sports-betting and online-gambling operators has suffered yet another legal setback. On Thursday, the European Court of Justice ruled that Germany and its individual states may not prosecute service providers who aren't licensed in Germany but are fully licensed in other European Union jurisdictions.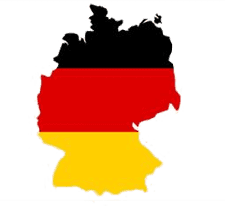 The latest ruling leaves the country without a viable ongoing license plan, a condition which has existed since German authorities lost a major appeal in a separate gambling case last fall. In addition, the ruling now leaves the country unable to consider prosecuting many instances of betting that those authorities might wish to deem "illegal" for lack of German-issued licensing.
According to the EUCJ ruling, which read in part:
"Article 56 TFEU must be interpreted as precluding the criminal prosecution authorities of a Member State from penalising the unauthorised intermediation of sporting bets by a private operator on behalf of another private operator lacking an authorisation to organise sporting bets in that Member State, but holding a licence in another Member State, in the case where the obligation to hold an authorisation to organise or intermediate sporting bets forms part of a public monopoly regime deemed by the national courts to be contrary to EU law. Article 56 TFEU precludes such a penalty, even where a private operator may, in theory, obtain an authorisation to organise or intermediate sporting bets, to the extent that knowledge of the procedure for granting such an authorisation is not guaranteed and the public monopoly regime with regard to sporting bets, deemed by the national courts to be contrary to EU law, has persisted despite the adoption of such a procedure."
The EUCJ case in question pertained to Germany's attempted prosecution of Sebat Ince, a Bavarian sports-bar owner whose facility openly operated a betting kiosk for an EU-licensed and regulated company based in Austria, one of Germany's southern neighbors. That company, however, was not among the 20 or so firms to whom Germany issued licenses under its 2012 Interstate Treaty, which has itself been gutted by last October's ruling in the other case.
The EUCJ ruling did leave Germany a few crumbs, however, in that it allows the country to at least consider whether Ms. Ince's operations violated other areas of German law, such as illegal advertising of online-gambling services.
Still, the combination of the two cases should increase pressure on Germany to enact a new licensing scheme with all due haste. Germany has delayed revisiting the topic while trying to win in the EUCJ case, but now faces the prospect of not being able to capture any revenue from EU-regulated operators should its failed licensing regime not be re-created.
Said Matthias Dahms, the president of the German Sports Betting Association (DSWV): "Today['s ruling] proves true once again that the State Treaty on Gambling of European [violates the] law. [] It is now time for a fundamental reform of gambling regulations of the [German] states."
Added Dahms, "Merely raising the number of sports betting licenses will not cure the basic design flaws of the [Interstate Treaty]. Instead, we need to debate in Germany constructively on a comprehensive revision of the matter."
The Gibraltar-based European Gambling and Betting Association [EGBA], whose membership includes several firms who were initially denied the limited German licenses, lost no time in lambasting germany and lauding the EUCJ ruling. Said Maarten Haijer, the Secretary General of EGBA, "Today's ruling emphatically confirmed that the German online gambling regime reached a practical and legal dead end. The CJEU ruled the experimental clause for sports betting introduced in 2012 has failed to remedy the incompatibility with EU law. This means the German online gambling regime still violates EU law and cannot be enforced.
Added Haijer: "The European Commission must now swiftly open an infringement case against Germany to ensure it changes its course rather than persists with the failed Interstate Treaty. A comprehensively and cautiously prepared reconsideration of the legal framework, which needs to be carefully adapted to the realities of the Digital 21st century, will allow German consumers access to a competitive and regulated online offer under the protective umbrella of German legislation. Existing regulation in Schleswig-Holstein, the proposal put forward by Hesse as well as other European regulatory models like the Danish one can provide good inspiration for successful regulation."
EUCJ
European Union
Germany
High Court
license
Sebat Ince
sports betting