Liverpool are aiming to win their first ever Premier League crown, but whether they are successful or not this season, there is one title they have already claimed.
The Reds are without doubt the home of the best teeth in the Premier League.
It all started during the reign of their former manager Brendan Rodgers, who arrived with classic 70s Northern Irish gnashers but left with a Hollywood smile that would put Tom Cruise to shame.
Following the Rodgers era, celebrity dentist Robbie Hughes transformed the teeth of stars such as Philippe Coutinho, Lucas Leiva and Sadio Mane. Suddenly the players had grills that shone brighter than the many cups in their trophy cabinet.
Yet two key men at Liverpool raised the stakes even higher. Roberto Firmino emerged from the dentist chair with a smile so dazzling that the floodlights at Anfield now don't have to be used when he is on the pitch.
Bewitched by the new Firmino teeth game, Liverpool manager Jurgen Klopp quickly got booked into Hughes' clinic and came out a new man.
So, if Liverpool are undoubtedly the home to the Premier League's best teeth, who rules the roost within the club? We've set about answering that vitally important question.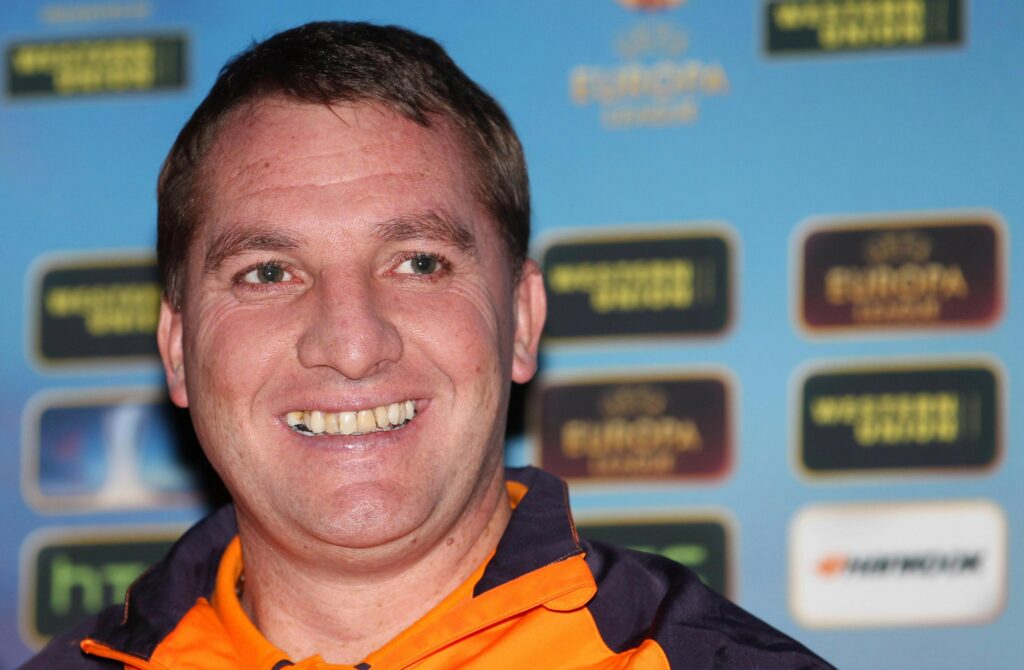 Klopp's Teeth or Firmino's Teeth? A Matter of Taste
Comparing the new Klopp teeth with those belonging to his no.9, Bobby Firmino, is much to do with personal taste.
Do you prefer teeth that are just blindingly white (and slightly reminiscent of Austin Powers), or a set that is so astounding that you begin to reconsider what the colour white actually is?
Whilst you ponder that, here's the lowdown on Klopp and Firmino's respective dental journeys.
Klopp Teeth Before and After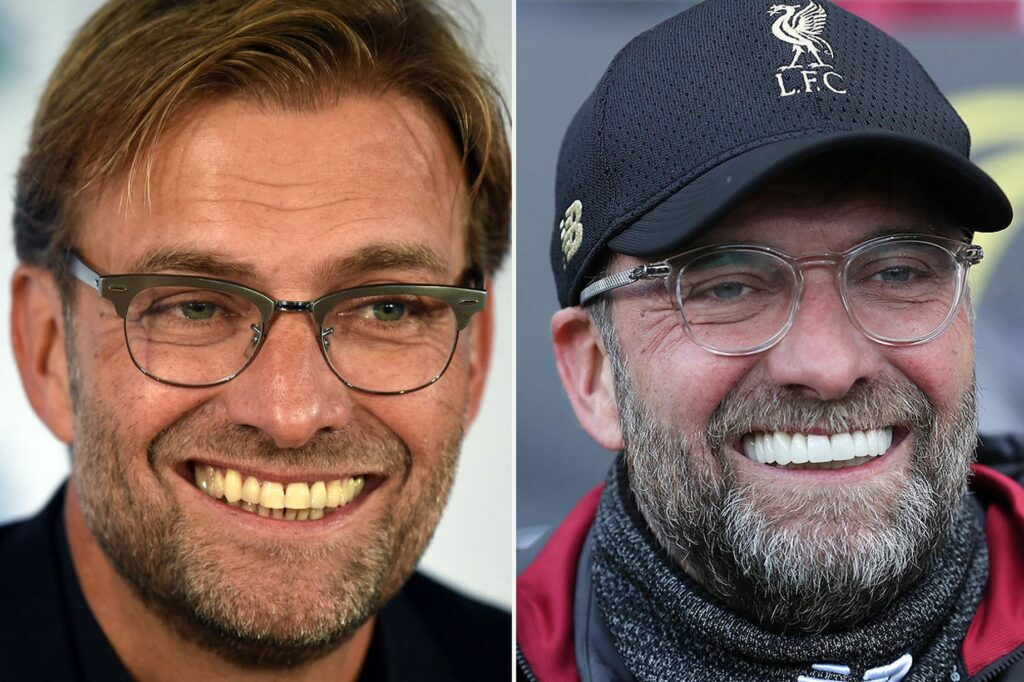 By British standards – which are admittedly very low – Klopp's teeth were in reasonable condition when he pitched up at Liverpool in 2015. They were the archetypal teeth of a man in his late-forties. Well past their best, but not so bad that anyone would need to reach for a pair of pliers to put them out of their misery.
In an interview with Soccer AM, Klopp described how he initially went to the dentist for repair work rather than the complete enamel overhaul that ultimately ensued. "It was not that I saw Bobby Firmino's teeth and said I want them!" Klopp claimed. We're not convinced.
There's no doubt that Klopp looks better for his dental work but like a bald man who suddenly opts for a wig, there is no subtle way of making the transition between faded fangs and terrific teeth. Luckily Klopp had sufficient personality to make this giant leap.
Firmino Teeth Before and After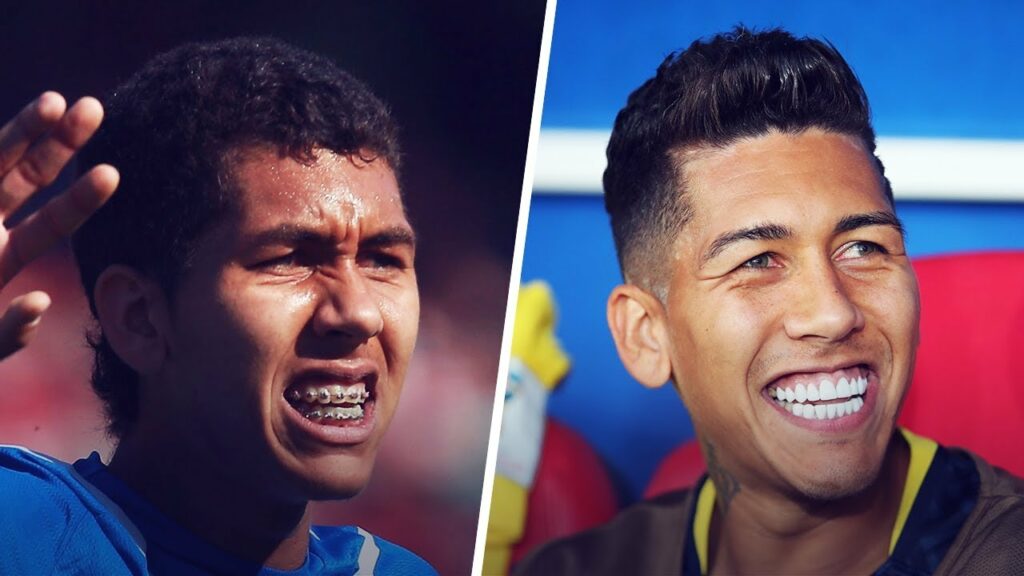 As a younger man than Klopp, the Brazilian forward's decision to have open mouth surgery was more of a stylistic statement than a dental requirement.
Firmino's teeth were fine. A little discoloured, but nothing a bit of Colgate Max White Expert couldn't fix. Yet the man from Maceió dared to dream… He wanted not just white teeth, but teeth so white that they could change the entire footballing world's understanding of colour. He wanted to break new boundaries, set new standards and light up the lives of football fans.
According to his dentist, Firmino was shown a tooth colour chart ranging from 'brilliant white' to the sort of creamy colour that you would normally see on your parents' living room wall.
Firmino pointed to the whitest and said "Maximo!". With that request, Firmino had invented a new colour. A neon white that once seen, can never be forgotten.
The Verdict
We're admirers of Klopp's teeth, but we have to give the award to Firmino. He has dared to innovate and stand out in a world full of people that merely wish to blend in. Well done, Bobby.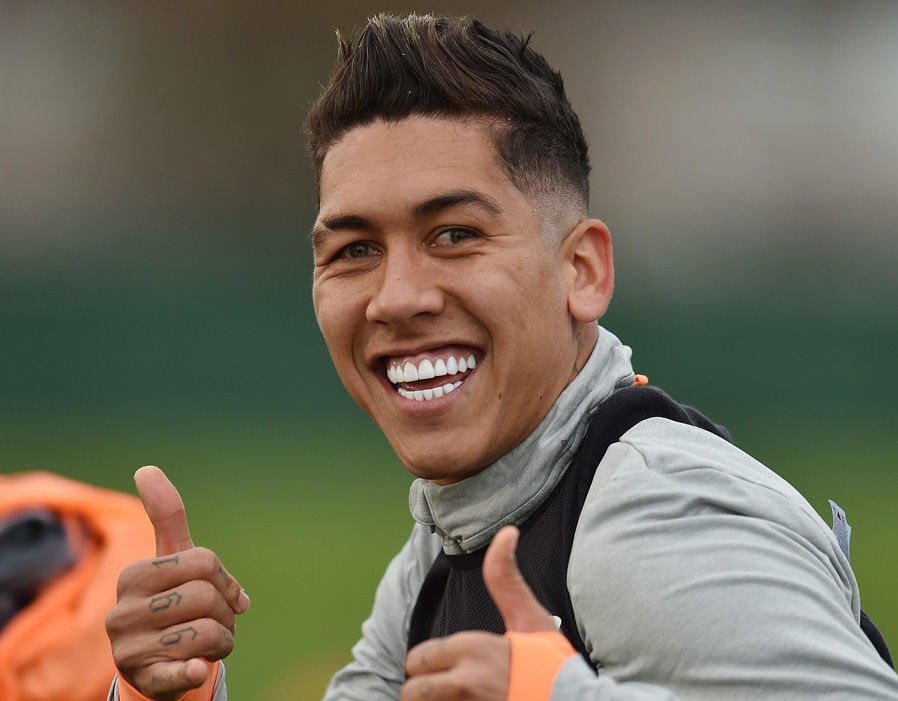 Firmino
Jurgen Klopp
liverpool
Premier League
Roberto Firmino