Now that the mainstream-media dust has settled, it's time to take a look inside the merger announced last week between GVC Holdings and Ladbrokes Coral, which when complete will result in one of the world's largest gambling firms. The deal's all about scale and leverage and complimentary components, as you've no doubt seen in the major-outlet stories to date. But what does it mean for you, the sports-betting consumer?
The two biggest side stories from the corporate perspective are the looming FOBT crackdown in the United Kingdom and the ongoing movement by GVC to clean up its own international market offerings in certain grey-market jurisdictions. The funny thing is that though current market forces helped incentivise both companies to get a deal done, those two side stories themselves haven't changed a whit.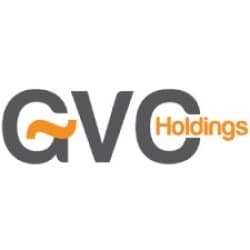 Ladbrokes Coral's corporate value will decrease by some indeterminate percentage in late January when the UK's Gambling Commission announces how deep a cutback in FOBT maximum wagering is to be implemented.
We explained it earlier this month when we examined GVC's bid, but the short version is that the harsher the UKGC crackdown, the harder the hit is to Ladbrokes Coral's betting-shop business.
It also impacts the deal: GVC pays less to Ladbrokes Coral's shareholders as the Gambling Commission's FOBT slashing grows harsher. No one outside the UKGC knows yet how harsh that slashing will be, but the fact that some cutback is inevitable exposes Ladbrokes' market weakness.
Then again, GVC has its own issues, despite the company being the growth darling of the online sector in recent years. Regarding those grey-market countries, GVC had already announced the sale of its operations in Turkey to a third-party operator. Turkey is among the largest of several jurisdictions where GVC-owned brands might be offering services that aren't quite fully legal… nudge nudge wink wink.
However, in terms of securing Ladbrokes Corals' full cooperation (and to make itself look even cleaner to both the UKGC and to stock-market regulators, GVC has just announced it's walking away from an expected earn-out from future Turkish operations. That was part of that Turkey deal and worth as much as €150m. But in order to tie up with Laddies, GVC is willing to wave it off.
That's how powerful the effects of scale are expected to be in the years ahead. It's also important to remember that this deal, valued at up to £4 billion, may well trigger another round of industry consolidation, and both GVC and Ladbrokes Coral in their present forms would much rather be ahead of that curve than behind it.
GVC, for example, will now own a prominent handful of brand names. In sports betting, those brands will include Ladbrokes, Coral, Gala, bwin.party, and Sportingbet. Toss in PartyPoker for online poker and Foxy Bingo for online bingo, plus the online-casino games associated with these brands, and think about how well GVC is positioned across virtually all gambling offerings.
And GVC will now control the largest UK betting-shop chain, by count, as well. There are about 3,500 shops owned by Ladbrokes Coral (including both the Ladbrokes and Gala Coral brands), and that's all going to be GVC's as well.
Maybe they'll add some SportingBet and PartyGaming signage, if they can find the wall space. Also expect the Ladbrokes brand to be pushed online in a more effective manner than in the past; GVC's specialty is that online sector, and they've already shown they can breathe life back into the dead, as happened after they acquired bwin.party.
Still, there's a flip side to all this corporate consolidation: All those different brands will likely be offering the same lines and the same types of bonus or redeposit offers to their customers. In the long haul, a wave of consolidation can result in less real choice for consumers, rather than more. If you enjoy doing line shopping among various books, expect that practice to be just a little bit harder in the months and years ahead.
Chances are good that if you're a regular reader and visitor to SBO, you've got multiple online accounts at various books, in large part to take best advantage of those varying offers and betting lines.
If the GVC-Ladbrokes Coral tie-up indeed brings about another wave of industry consolidation, then you as a bettor will have to stay alert and aware, looking for more options, checking into newer (but still reputable) books as well as looking for the best from the long-established names. Staying on top of the game and market demands it.
The GVC / Ladbrokes Coral deal looks to be great for both companies. For consumers, though, it's a slightly different beast.
acquisition
deal
FOBT
Gambling Commission
GVC
Ladbrokes
ladbrokes Coral
merger
Turkey
UK
UKGC
United Kingdom