Canada-based Amaya Gaming is back in the mergers-and-acquisitions news, this time amid reports from both sides of the pond that company is considering acquiring American daily fantasy sports (DFS) site DraftDay. The acquisition's possibility makes the most sense if Amaya is eyeing the possible DraftDay buy as a way of bringing the skill-based sports betting concept to the global and largely European stage.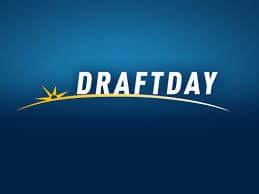 Daily fantasy sports sites such as DraftDay emerged in the wake of the United States' passage of its oppressive UIGEA (Unlawful Internet Gambling Enforcement Act) in 2009. While many traditional online gambling forms remain severely restricted in the US, the DFS concept has been deemed a legal exception, because it's based on the statistical performances of individuals, not teams. Because individual players' performances in a given game do not necessarily translate to victory or defeat, DFS enthusiasts aren't directly betting on teams' wins or losses.
Existing US-based DFS sites even have rules preventing participants from assembling player lineups drawn from a single team, just to make sure they're betting on individual players' stats, and not the team's overall performance. And though it's very stat-intensive and requires a great deal of effort, it's definitely a combination of skill and variance-based luck. It's also a way for US-based sports fans to bet on sports… without actually betting on sports.
All the major American sports leagues serve as the basis for the many successful DFS sites that have sprung up. Leagues run every single day, in season, or in the case of the National Football League, on a week-to-week basis. But American-rules football, basketball, baseball, hockey, even golf, you can find a way to play and bet on it via DFS, if you wish.
DraftDay, which Amaya is considering as a purchase, is generally reckoned as the third-largest of all these DFS startups. What makes the concept intriguing, however, is that with Amaya's existing PokerStars and Full Tilt Gaming online-poker platforms, the company has a ready-made avenue for leveraging new DFS offerings all across Europe.
Put another way, European sports stalwarts such as rugby, football, cricket and others, are absolutely ripe for reconstruction in a DFS format — if a company can sell the Euro market on the competition involved. Maybe Amaya can do just that, and it might not cost that much, in corporate terms, to find out.
According to eGR, the possible asking price for DraftDay is a bargain-basement $10 million, with DraftDay parent MGT Capital seeking to retain a 20% share in the company. MGT Capital is one of those venture-capital groups that buys into lots of new concepts, hoping to strike gold, but MGT itself is overextended and cash-poor and likely needs to divest a juicy asset or two to balance its own books.
Again, DraftDay fits the bill. It's been losing ground slowly but steadily to the market's top two players, DraftKings and FanDuel, and there's no particular indication that DraftDay's management nor MGT Capital's ownership possesses the special skills or insight needed to reverse that long-term trend.
Someone who can do different things with DraftDay, develop new games for new markets and possess the marketing muscle to introduce them, just might make DraftDay succeed. And that someone might be Amaya.
It'll be interesting to see if these well-placed rumors truly pan out. Amaya has always been a very active buyer and seller of companies such as DraftDay, across all forms of online gaming. Meanwhile DraftDay owner MGT Capital has already confirmed that DraftDay is up for sale, and Amaya is only one of several potential bidders for the company. DraftDay clearly looks as though it could be a winner in the right hands, and we'll likely know withing weeks… a few months, tops… if Amaya will be the force that brings DFS to Europe in a widespread way.
Amaya
cricket
daily fantasy sports
DFS
DraftDay
rugby