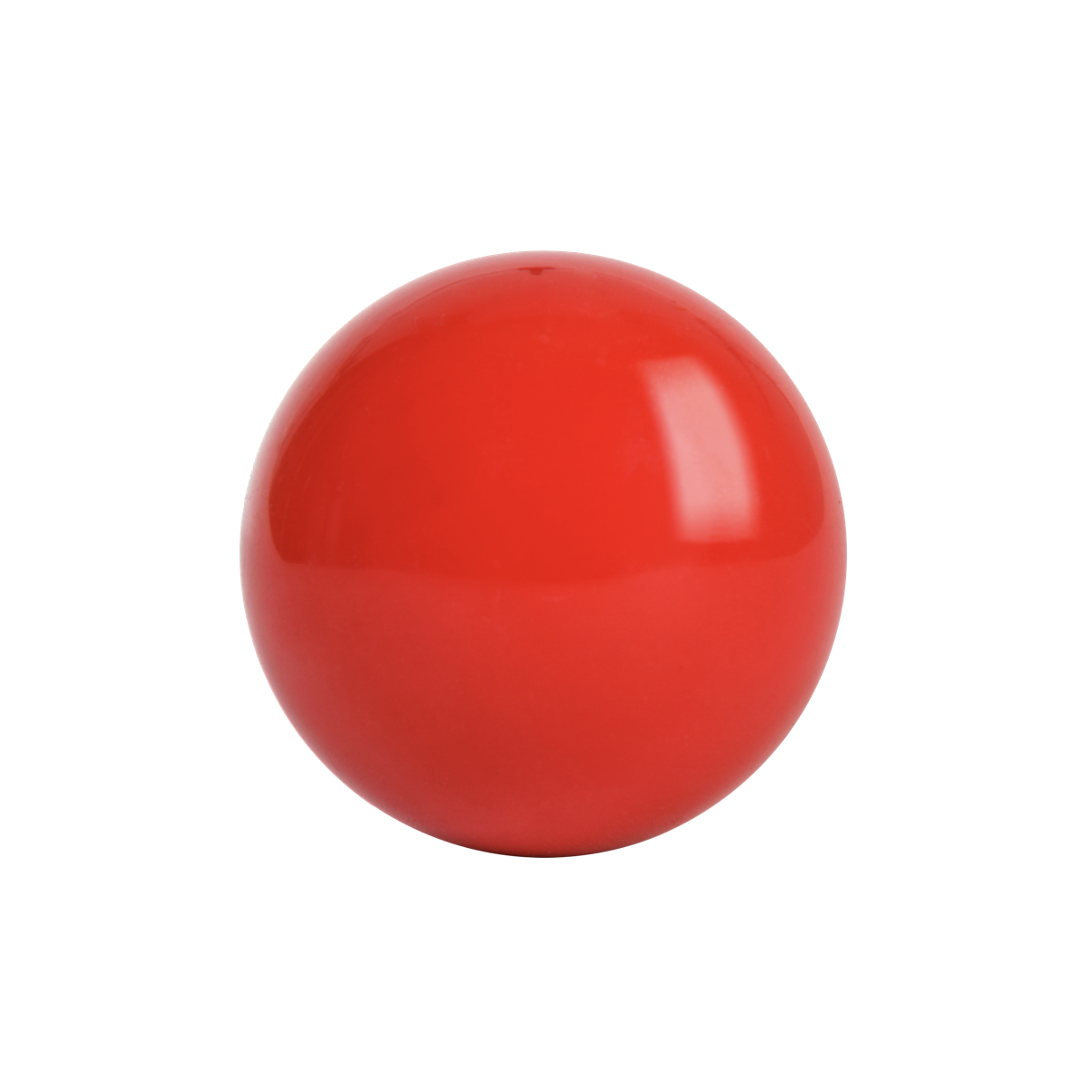 2023 World Snooker Championship Betting
Welcome to the ultimate guide to betting on the World Snooker Championship. On this page, we'll teach you everything you need to know about snooker betting during the World Championship so you can place your bets with confidence.
Our expert team has put together a list of the best sites for betting on world snooker. We'll also teach you all about the sport of snooker and give you top tips to help you profit on your bets.
Best World Snooker Betting Sites March 2023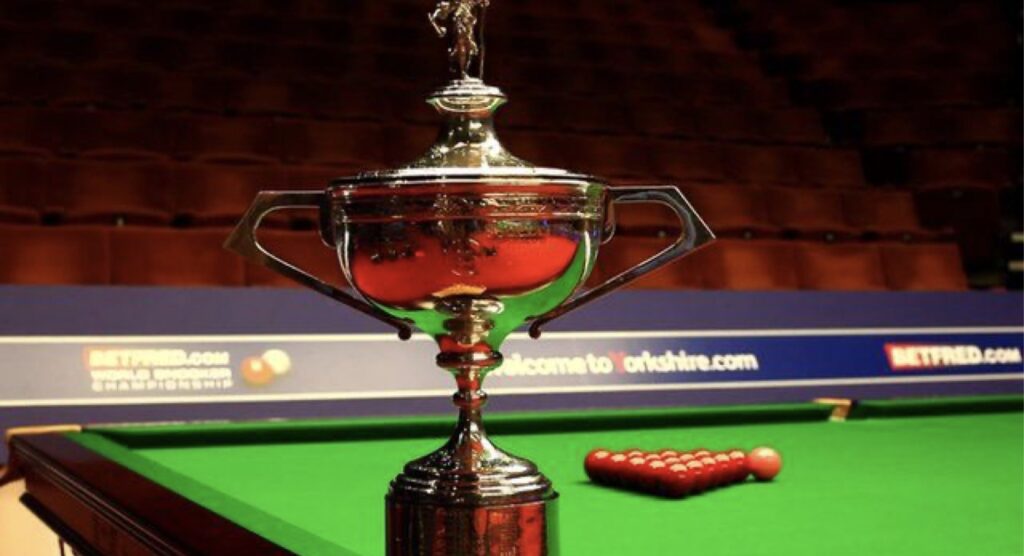 How Does the World Snooker Championship Work?
First things first: we've rounded up the basics on the competition. Check out our quick guide to the tournament below.
2023 World Snooker Championship Dates
The 2023 World Snooker Championship will take place from 15 April through 1 May at the Crucible Theatre in Sheffield, England. Before that time, a qualifying tournament will be held in April 2023, where many professional and amateur snooker players will compete for 16 of the 32 positions in the main tournament, alongside the top 16 players in the snooker world rankings.
Tournament Format
The tournament will be held in a single-elimination match play format. In the first round, players will compete in best-of-19 frames matches. The next two rounds are best-of-25 frames, followed by a best-of-33 frames semi-final round. The last two players will compete in a best-of-35 frames final for World Snooker Championship.
Defending Champion
Last year's winner was Ronnie O'Sullivan, who entered the tournament as the No. 2 seed. He defeated Judd Trump 18-13 in the final. The victory gave O'Sullivan his seventh world title, equaling a record set by Stephen Hendry. O'Sullivan also became the oldest world champion ever at age 46.
Where to Get the Best World Snooker Betting Odds
When snooker betting during the World Championship, it's important to look around for the best odds possible on the players you want to back. The more value you can get on each bet you place, the more likely it is that you'll come out on top in the long run.
When picking our top sites for betting on World Championship snooker, we put a lot of emphasis on the quality of the odds and payouts you can get from each bookmaker. We also consider other factors, like bonuses, promotions, security and safety, and the quality of the mobile user interface. Only sites that excel in all these areas can make our top list.
Best Overall Site for World Snooker Betting
Want to get the best odds, markets and experience when betting on World Snooker Championship? Then sign up with our favourite site below and get started with a top bonus.
How to Bet on the Snooker World Championship
It's easy to get started with snooker betting on the World Championship, but we know that some of our readers aren't familiar with online bookmakers. That's why we've created the following guide that will help you place your first bet on the Snooker World Championship. Just follow this easy step-by-step process and you'll be in on the action in no time.
Step 1
Choose a Trusted Online Bookmaker
To get started, you'll want to join one of the best betting sites on the market today. Our team of experts has rated and reviewed all of the top bookmakers to come up with our recommended list of online bookmakers for you to choose from. Just click on one of our links to head straight to the sign up page of the site of your choice.
Step 2
Register Your Account
Fill out the signup form at the site you've chosen. The bookmaker will ask you for some basic information, such as your name and email. You will also get to set a secure password for your account. You may also be asked to confirm some personal information to verify your account.
Step 3
Make Your First Deposit
Now that you have an account, you will need to put some money into your account before you can place any bets. Head over to the cashier section of the bookmaker to find a list of deposit options, such as bank transfers, credit cards, and e-wallet solutions. Choose an option that works for you, then provide the information necessary to process your payment. The deposited amount should hit your account in a matter of moments.
Step 4
Find the Snooker World Championship
To start snooker betting during the World Championship, you'll need to find the event on your betting site. Most bookmakers offer a list of sports. Click on snooker, and you should see a list of upcoming events, including the World Snooker Championship.
Step 5
Place Your First Bet
Browse the list of markets available for betting, such as futures bets or predicting who will win an individual match. Once you find the bet you want to make, click on it to add it to your bet slip. You can then input the amount you wish to bet. If you're happy with the payout, confirm your bet. Congratulations: you've now joined the world of Snooker World Championship betting!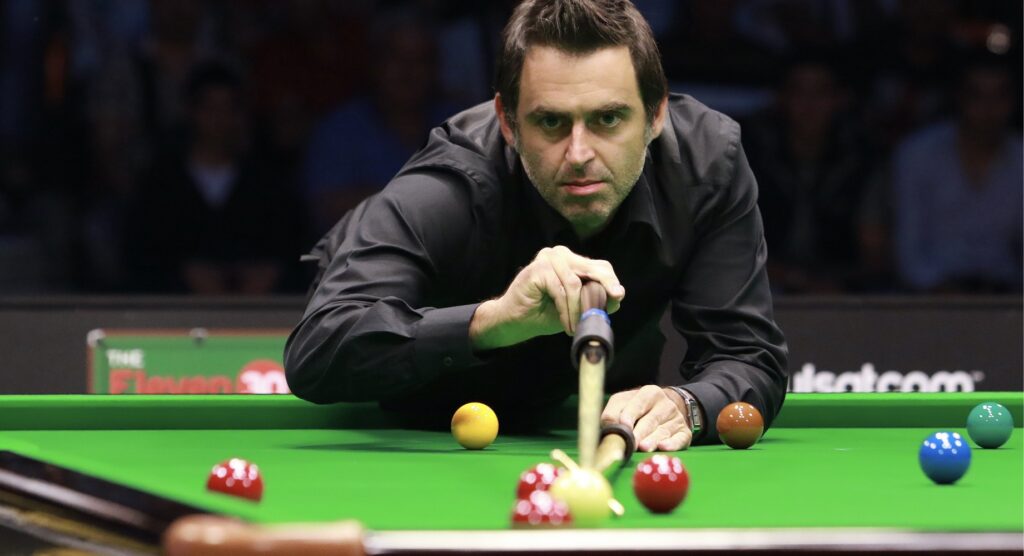 Who is the Favourite for the World Snooker Championship 2023?
While there are many top professionals who have a realistic shot at winning the 2023 World Snooker Championship, two names top the betting list. Defending champion Ronnie O'Sullivan will look to win a record setting eighth career title, and is the 4/1 favourite at many leading betting sites.
Also near the top of the board is Judd Trump, who O'Sullivan defeated 18-13 in the 2022 final. Trump won the World Championship in 2019, and will be a popular name in world snooker betting circles again this year. Most bookmakers list Trump at 9/2 odds, sometimes as a co-favourite with O'Sullivan.
While O'Sullivan and Trump are the names to beat, they'll have plenty of competition. Australian Neil Robertson won the title in 2010, and comes in as a 7/1 choice at many books. Four-time champion Mark Selby is also still a threat to win any tournament, and is listed at around 8/1 at most books.
Ready to Join the Best World Snooker Betting Site?
Are you ready to bet on the Snooker World Championship? Get started by joining our top recommended site. Click the banner below to claim a huge bonus.
World Snooker Championship Betting Tips
We want you to get the most out of your Snooker World Championship betting. That's why our experts have put together the following list of top tips for snooker betting. While we can't make any guarantees, these bets will definitely help improve your odds of turning a profit on the Snooker World Championship.
Understand the Format
Football betting is popular no matter where you are in the world. Billions of people around the globe watch major European competitions like the Premier League. Every year, England's top football league commands an audience of 4.7 billion, with millions of those dedicated fans in India. All our recommended sports betting sites offer markets on football, so, no matter what match you're looking for, we've got you covered.
Consider Form
Before betting on the World Snooker Championship, be sure to take a look at what's been happening on tour. There are a number of serious ranking tournaments that take place each year, where you can scope out who has been hot and who has been struggling as of late. For instance, those looking for a dark horse to win in 2023 might peg Shaun Murphy, who won the Players Championship in February.
Track the Schedule
When you bet on the Snooker World Championship, you also need to take into account that the matches are long and gruelling, which is a test of endurance. Players who survive difficult matches that have gone down to the wire may be at a disadvantage in the next round, especially in the quarterfinals and later. In addition, older players are more likely to suffer the effects of fatigue than younger players.
Shop for Value
As with any sport, it's important to open accounts at multiple sportsbooks when betting on World Snooker. This is because each bookmaker sets its own odds, and you'll want to compare the odds and payouts at each to make sure you get the best price possible. While you may only get slightly better odds each time you place a bet, over the long run, having accounts at three or four bookmakers and always taking the best price will produce a real difference in your results.
World Snooker Betting Markets Explained
Bookmakers offer a wide variety of bets on the Snooker World Championship. This is especially true in the United Kingdom, where the event is more popular than anywhere else in the world. The sheer number of betting markets can be enough to overwhelm some bettors.
If you're not sure what to bet on, we've got you covered. Below, we've broken down a few of the most common markets you'll see in Snooker World Championship betting. While there may be more markets at some betting sites, these are the key bet types that you need to know in order to get started.
Outright Bets
Outright Bets
Outright betting involves a simple bet on who will win a match or the overall tournament. You place a bet on the player you wish to back, and if they win, you get paid out at the listed odds. For instance, you could back the favourite to win the World Snooker Championship at 9/2 odds. If you bet £10, you would win a profit of £45 should O'Sullivan successfully defend his crown.
Player to Pot First Red
Player to Pot First Red
This bet asks you to predict which player will pot the first red ball in a specific frame. Before a match, there may be markets open on the first few frames, with more added during live in-play betting. For instance, in a match between Judd Trump and Mark Selby, you might get 10/11 odds on either player to pot the first red, winning £10 in profit if you bet £11.
Century Breaks Betting
Century Breaks Betting
There are many ways to bet on century breaks – that is, a score of 100 or more on a single break – during a match. You can bet on which player will get the next century, or whether a player will achieve a century break in the next frame. You can also bet on the total number of century breaks in a match, or which player will notch more centuries over the course of the match.
147 Breaks Betting
147 Breaks Betting
A 147 is (in most situations) the maximum break possible in the sport of snooker. While such breaks have become more common as players have improved in recent years, they are still quite rare, with only 10 occurring all of last season. That means oddsmakers offer bets on whether there will even be a 147 in an entire event. For instance, you might get 11/8 odds on a single 147 break being scored in the main rounds of the World Snooker Championship.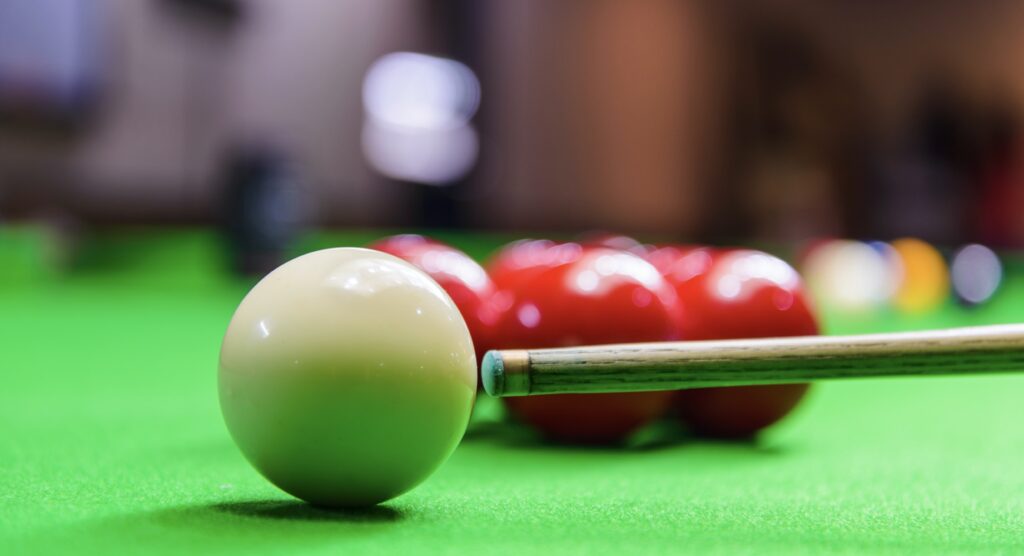 History of the World Snooker Championship
As the oldest and most prestigious tournament in professional snooker, the World Snooker Championship has a long and storied history. Read on to learn more about the history of the most important event on the snooker calendar.
Early Days
The World Snooker Championship was first held in 1927, when it was known as the Professional Snooker Championship. By 1935, the name had changed to the World's Professional Snooker Championship.
During its early years, the event was dominated by Joe Davis. In fact, Davis won the first 15 world championships, an undefeated streak that lasted through 1946, as the tournament was not held between 1941 and 1945 due to World War II.
Post-War
The post-war era saw the tournament extend its late-round matches in order to allow more spectators to witness the top players in the world facing off against each other. From 1946 through 1952, competitors in the final played as many as 145 frames, a number that soon fell back to more reasonable lengths.
The 1950s was also an era of change in professional snooker. In 1952, almost all members of the Professional Billiards Players' Association (PBPA) boycotted the championship as the Billiards Association and Control Council (BACC) stated that player compensation shouldn't be the primary factor in the tournament. Only two players competed for the BACC title in that year, while the players' association set up its own PBPA Snooker Championship.
This split lasted through 1957, an era in which Fred Davis – brother of Joe – was the dominant player. There was no world championship from 1958 to 1963, but the BACC brought back the event on a challenge basis from 1964-1968. John Pulman held the last PBPA title from 1957, and dominated this challenge system, holding off opponents seven times.
Modern Era
Since 1969, the tournament has once again used a knockout format. Given that the format has been roughly similar since this date, 1969 is seen by most as the beginning of the modern era in snooker.
While the modern era has seen more parity between top players than in the early days, there have still been periods of dominance. Stephen Hendry won seven titles in the 1990s, while Ronnie O'Sullivan, John Higgins and Mark Williams were the class of the early 21st century.
In recent years, Mark Selby has been the man to beat, winning four titles since 2014. However, O'Sullivan remains near the top of the game as well, having won two of the last three World Snooker Championships.
Venues
In the early days of the Snooker World Championship, the venue for the tournament moved around a bit. However, the most common host was Thurston's Hall at Leicester Square in London. Thurston's Hall took over as a regular host in 1935, and continued in that role through 1940. However, in October 1940, Thurston's Hall was destroyed during The Blitz when a parachute mine demolished the southwestern corner of Leicester Square.
When the tournament restarted after the war, several venues were tried. Leicester Square Hall hosted three finals, while Blackpool Tower Circus was used from 1950-1952. The PBPA held its offshoot championship at Leicester Square Hall in 1953, and went back to Tower Circus two more times as well.
When the knockout format returned, organizers began moving the tournament around, including hosting two events in Australia in the 1970s. It wouldn't be until 1977 that the World Snooker Championship found a permanent home: the Crucible Theatre in Sheffield. The event has remained there ever since, making the Crucible the premier venue in all of professional snooker.
Key Stats
Over the long history of the World Snooker Championship, there have been plenty of incredible performances, unbelievable stats, and outlandish numbers. Here's a look at a few of the most notable statistics from this tournament.
Joe Davis has the most career wins in the World Snooker Championship, winning the tournament 15 times.
In the modern era, Stephen Hendry and Ronnie O'Sullivan have been the most successful players, each winning seven world championships.
No player from outside the United Kingdom has won the tournament more than once. Only Horace Lindrum (Australia), Cliff Thorburn (Canada), Ken Doherty (Ireland), and Neil Robertson (Australia) have ever accomplished this feat.
Ronnie O'Sullivan has the record for the most centuries at the Crucible, scoring breaks of 100 or more 199 times.
The record for most centuries in a single World Championship is 16, shared by Stephen Hendry (2002) and Mark Williams (2022).
A maximum break of 147 has been achieved 12 times at the Crucible, most recently by Neil Robertson in 2022.
Players combined for a total of 109 century breaks in the main World Championship rounds in 2022, setting a new record.
Previous Winners
When considering your Snooker World Championship betting for 2023, it might help to know who has won the tournament in recent years. Here's a look at who has come out on top at the Crucible over the past decade.
| Year | Champion | Country |
| --- | --- | --- |
| 2012 | Ronnie O'Sullivan | England |
| 2013 | Ronnie O'Sullivan | England |
| 2014 | Mark Selby | England |
| 2015 | Stuart Bingham | England |
| 2016 | Mark Selby | England |
| 2017 | Mark Selby | England |
| 2018 | Mark Williams | Wales |
| 2019 | Judd Trump | England |
| 2020 | Ronnie O'Sullivan | England |
| 2021 | Mark Selby | England |
| 2022 | Ronnie O'Sullivan | England |
Why Bet on the Snooker World Championship?
There's no better time to get in on snooker betting than during the World Championship. With all the top players in the world competing in lengthy matches to the best of their ability, there's less variance and more opportunities for skilled handicappers to find edges in every round.
Even if you're not normally interested in snooker, there's so much coverage and information available that you can quickly get in on the action with confidence. There are also more markets available than on any other snooker tournament, allowing you to bet on every frame and break throughout the competition.
Ready to Bet on the Snooker World Championship?
You should now be prepared to start betting on the World Snooker Championship! You can get started today by signing up at our top recommended site below, which offers great odds on Snooker World Championship betting.
FAQs
What are the odds for the World Snooker Championship 2023?
Bookmakers have already started offering odds for Snooker World Championship betting, and the defending champion is the favourite. Most betting sites have Ronnie O'Sullivan as the 9/2 top choice to win the title, often listed as a co-favourite alongside last year's runner-up, Judd Trump.
What odds was Ronnie O'Sullivan in 2022?
Given his history of success at the World Snooker Championship, Ronnie O'Sullivan was the favourite at many bookmakers heading into the 2022 tournament as well. O'Sullivan was widely listed as a 4/1 favourite heading into the tournament, a status he backed up by winning his seventh title.
What are the odds of Ronnie O'Sullivan winning the World Championship 2023?
Even at age 47, Ronnie O'Sullivan still leads the betting on the World Snooker Championship in 2023. Depending on the bookmaker you look at, O'Sullivan is fetching odds of just 4/1 or 9/2 to win a record-setting eighth championship and his third title in four years.
What are the odds of Judd Trump in 2023?
While Judd Trump has only won one World Championship, which he achieved in 2019, he is a consistent presence at the World Snooker Championship, finishing as runner-up on two other occasions, including in 2022. Trump is a 9/2 choice to win the title in 2023 at most Snooker World Championship betting sites.
How many frames do you need to win the snooker final?
Currently, the final of the Snooker World Championship is played as a best-of-35 frames match. That means that a player must win 18 frames in order to clinch victory and the title. For instance, Ronnie O'Sullivan won the 2022 title 18 frames to 13 over Judd Trump.
Do betting sites offer bonuses on the Snooker World Championship?
Many of our top Snooker World Championship betting sites offer special bonuses for this event. New players can also often get free bets, matching deposit bonuses, or other promotions when they join an online bookmaker. You can claim all of the available bonuses by clicking the banners on our list of recommended betting sites.