The United Kingdom's Department for Culture, Media and Sport announced today a revised levy system aimed at restructuring and increasing the amount of money returned to British horseracing interests from UK-facing bookmakers who earn profits by offering betting on the races.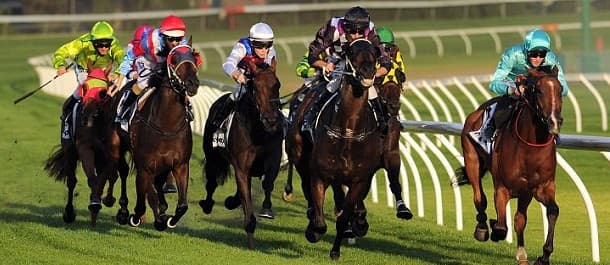 The revised levy is designed to close the "offshore" tax loophole through which international online books have lowered their payments to UK tax authorities. Effective as of April, 2017, the new rules call for all UK-facing or UK-based operators to pay 10% of their gross profits from racing above their first £500,000 in annual income, whether or not the bets are placed in person or online.
As with revised tax schemes in other gambling-market sectors, this revised levy system is part of the UK's ongoing move to balance the playing field between live and online betting. Some international operators — including a handful now based in Gibraltar that were once based in the UK — voluntary make a donation to the UK's horseracing interests, even though they were not technically required to do so. The new rules change that, and will increase the overall size of the money stream. Last year, according to published figures, the old levy scheme returned about £54.5 million to UK's horseracing industry. The new levy may nearly double that figure, to £90 or £100 million.
According to a statement from Culture, Media and Sport, the new rules are designed to "support the sport and the equine industry." More specifically, quoth the Sport presser, "The levy will support funding for a range of areas including prize money, integrity, equine welfare, veterinary science and the mental and physical wellbeing of participants."
The new levy system replaces an earlier structure which dates all the way back to 1961, when the original Horserace Betting Levy was introduced.
Said UK Sports Minister Tracey Crouch, "This move will help secure the future of horseracing in Britain by making sure that gambling firms pay a fair return to support the sport. Horseracing has a strong heritage in this country, employing thousands of people and is enjoyed by many almost every day of the year. This new approach to the Horserace Betting Levy will help sustain and develop the sport."
The British Horseracing Authority immediately issued a statement "welcoming" the new levy. According to BHA chief executive Nick Rust:
"I welcome today's announcement from Government regarding the implementation of the Levy replacement which will restore to racing a return from all betting on our sport at a fair and proportionate rate. This is critical to the future health of British racing."

"Once the new system is implemented in April 2017, we will see a significant uplift in the sport's central funding that will benefit our participants and the many local communities which racing supports across all corners of the country.

"Everyone in British racing would like to extend their thanks to the Minister for Sport, Tourism and Heritage, Tracey Crouch MP, and her dedicated team at the Department for Culture, Media and Sport.

"British racing is committed to working closely with our partners in the British betting industry to make a success of this new environment, and grow what is the most natural, exciting betting product to the future advantage of both our industries and the wider economy."
Major gambling operators, as one would expect, were somewhat less enthused. As one unnamed Ladbrokes-Coral exec told the Post, "On its own, people may think it looks fair but in the round, with cost escalation in the levy, shop pictures, streaming rights and advertising, the sport is in danger of pricing itself out of friends."
BHA
Britain
British Horseracing Authority
horseracing
levy
tax
UK
United Kingdom