Following a series of high-profile features in two major London newspapers accusing online-gambling operators of targeting underage gamblers, the United Kingdom Gambling Commission and three other regulatory entities have issued a warning letter to all UK-licensed operators reaffirming that certain types of advertising will not be tolerated.
Central in the warning sent late last week are ads and play-for-free sites that the UKGC would determine, on a case-by-case basis, appeal more to an 17-and-under audience rather than to adult gamblers. The letter was sent by four supervisory and regulatory groups. In addition to the UKGC, the warning was jointly authored by the UK government's Advertising Standards Authority (ASA) and Committee of Advertising Practice (CAP), plus the operator-centered Remote Gambling Association (RGA).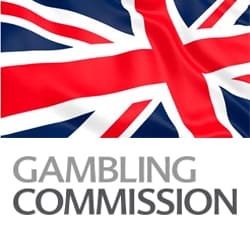 The warning is intended to quell public anti-online gambling raised by multiple featured published in the Sunday Times and the Daily Mail. Both outlets have long been known to publish sensationalist pieces, and that was true again in the stories published earlier this month. The Daily Mail built on the supposed findings of the exposé first published in the Sunday Times about two weeks ago, which was correct in noting that children can access the play-for-free games offered by UK-servicing online sites. Such free-play offerings don't require registration, since no real-money wagering is taking place.
The Sunday Times piece named at least three offerings allegedly targeting an underage audience: Peter Pan on the Paddy Power website, Jack and the Beanstalk on 888's website, and Moon Princess over at Casinoland. All three are slots-based offerings, though at least two of the three are brand-licensing deals. Such branding agreements are most often found with slots titles, but can occasionally cross over to virtually any other online-gambling form, given enough creativity by an online operator.
The UKGC-led warning letter reiterated the standards that UK-licensed operators must adhere to when creating advertising, and yes — play-for-free games count as a form of advertising. According to the warning letter, "An ad is considered to have "particular appeal to children or young persons" if it is deemed likely to appeal more to under 18s than to over 18s. The use of particular colours, cartoon and comic book images, animals, child- and youth-orientated references and names of games such as 'Piggy Payout', 'Fluffy Favourites', 'Pirate Princess' and 'Jack and the Beanstalk' are likely, alone or in combination, to enhance appeal to under 18s."
Anything with a cartoon or comic-book theme is likely to be deemed as appealing more to children than to adults, even if it's a classic title or character that probably has a larger fan base among adults anyway. In an effort to quell a sensationally-manufactured public outcry, the UKGC is doing the equivalent of applying a full-body cast to a sprained ankle.
The generic nature of the warning will give chill to some otherwise novel advertising concepts. Imagine an online book coming up with a special promotion based on the classic "Three Little Pigs" fable, for instance. Simply because it's promotional, and because underage visitors could access the ad or promotion online, without registering or depositing real money (which they couldn't do anyway), such a promotion would be banned.
While the Sunday Times piece declared such offerings taking advantage of a legal "loophole", the opposite is just as true: The UKGC and CAP, which will do most of the oversight, will end up applying overreach and banning such ads in an effort to protect children who really shouldn't be accessing such things anyway. (That they do, yes, we all know that. And it's still beside the point.) The ruling also applies to third-party affiliates, no matter where those affiliates might be based.
As part of the warning, the UKGC-led warning letter included links to four recent cases where it banned ads as being too directed toward a possible underage audience. Those operators, and the topic of the banned ads:
○ Cassava Enterprises Gibraltar (parent company of 888): This wasn't for the Jack and the Beanstalk game mentioned in the Sunday Times piece, but rather for another game based on Spider-Man, the classic American comic-book character. Cassava argued that the seminal comic-book character is more than 50 years and has a huge adult fan following, but lost the argument;
○ Ever Adventure IOM Ltd. (parent company of an affiliate site): This company was dinged for advertising promoting the games "Piggy Payout", "Fluffy Favourites", "Legend of the Fairies" and "Farmania". The first two titles are among those listed as having a childhood-based theme, and thus illegal under the UKGC's ad guidelines. Ever Adventure IOM argued that the titles and ads were designed to appeal primarily to a female audience over age 30, but lost the argument;
○ Bear Group Ltd t/a Spin Genie: This one's too rich to not reprint in full from the ASA/CAP ruling:
A TV ad and claims on www.spingenie.com promoted an online casino:

a. The TV ad included a voice-over of a poem, "You land in a world of magic and fun/ It's exciting, Spin Genie, best adventure bar none/ Open the door to smashing surprises/ Collect goodies that can win you a stash of cash prizes/ Journey with me and the further you go/ The more you could unlock a world full of dough/ Through deserts and mountains, the wonder begins/ Join Spin Genie today for 50 free spins". The ad showed a gold coin smashing into the ground in a desert oasis, before exploding into small casino icons. As it moved from the oasis into a cave under a mountain, gold coins were collected, and jewels and other treasure items were shown. The ad then sped up as gold coins were collected down a mountainside, before panning away to reveal an island.

b. The home page of spingenie.com contained an image of a cartoon dog called Spin, above links entitled "Join", "Play" and "Adventure". Under the "Adventure" link, text stated, "Spin will whisk you away to his magical world through the levels to collect extra bonuses". Underneath, a section called "Spin's picks" showed images of various games. Titles of the games included "Pixies of the Forest", "Fluffy Favourites", "Jack and the Beanstalk", "Transformers Battle For Cybertron", "Piggy Payout" and "Pirate Princess".
Spin Genie and Clearcast, where the ads aired, argued that the ads ran only in late-night periods, used graphics specifically pulled from online-gambling games, and were designed to appeal more to adults than to any late-night, TV-watching kids, but they lost the argument, too;
○ Geo24 UK Ltd t/a Booty Pirates: Back in 2015, this online site served up a banner with the blurb, "GOLDBEARD'S BOOTY PIRATES JOIN DA CREW & FIND YE FORTUNE". The site's owners argued that pirates and treasure were a long-standing theme of gambling offerings, the pirate elements weren't "cartooney", and the "booty" was an obvious play on an adult theme, but guess what: They also lost the argument.
Again, there's a bit of fervor run amok amid this in the name of protecting children, which is usually the framework surrounding the stampeding of common sense. The Times published a claim that "half a million children were gambling online," and in the sense that gambling means offering consideration and wagering for something of value, the claim is utter bullshit. So too — being utter bullshit — is the Daily Mail claim that all this online-gambling advertising is the equivalent of pushing drugs to kids. That's just anti-gambling fervor spouting nonsense to anyone dumb enough to buy into it.
One one-off re-reporting of the original Sunday Times piece even claimed that the United Kingdom had banned 450 online sites for accepting wagers from kids. That one was published by a US-based, right-wing, religiously themed organization with a long history of ignoring facts in order to sell a certain viewpoint. One really has to work at it to get a story that wrong.
But, whatever. This will all settle down in a few weeks, though it illustrates a larger point. Anti-gambling activists have long had their say in trying to keep responsibly gambling adults from enjoying their pastimes. Sometimes that pushback takes ugly forms, as often happens when people lose some of their false power over others. Claiming harm to children has been a long-loved attack form… literally for centuries. Don't expect this to be the last time you see it.
advertising
ASA
CAP
cartoon
Gambling Commission
RGA
UKGC
underage
United Kingdom
youth