Online sports bettors from the United Kingdom are likely to face growing restrictions on the use of credit cards to fund their accounts, based on an update released this week by the United Kingdom Gambling Commission (UKGC). The Gambling Commission's affirmation that restrictions are in the UK's future continues as the regulator grapples with continuing public pressure from gambling foes.
Credit-card use has become the latest hot-button issue for the gambling sector. Though most consumers use credit cards responsibly and for their ease of use, it is technically a form of borrowing, and a large percentage of addictive gamblers dig massive holes of debt through misuse of their cards.
Though the problem exists in land-based shops as well as online, the UKGC is increasing its focus on the online sector because third-party workarounds are also available. Using online e-wallets can help disguise that many online deposits are actually earmarked to be sent to gambling sites. The UKGC is aware of that loophole, and as part of its ongoing research on the credit-card topic, is admitting that it will need to find a way to close or restrict that channel.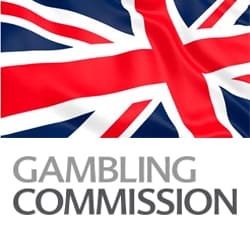 It all adds up to more pressure on UK-facing operators, who continue to struggle with a wave of consumer-protection restrictions imposed by the UKGC over the past several years.
According to a Commission statement: "We are persuaded that there are risks of harm associated with using credit cards for online gambling and that we need to act to protect consumers. We are therefore now consulting specifically on two separate options of either banning or restricting the use of credit cards for all forms of remote gambling ie betting, gaming and lotteries." Still, an outright ban on credit-card use seems unlikely if the Commission can find a less draconic solution.
This week's UKGC statement follows a months-long call for evidence on the use of credit cards for funding gambling accounts. Most of the 110 responses the Commission received came from anti-gambling entities, and precious few came from gamblers themselves. With that in mind, the UKGC has also announced an "open consultation" on the topic, in which it hopes gambling consumers will share their own opinions, survey-style, on why credit-card use should be allowed. That survey, open to everyone, is found here.
Regarding the battle between anti-gambling forces and the betting industry, the lines are largely set in stone. A separate update offered by the UKGC highlights the main arguments made by both sides. There are three options the UKGC is considering regarding credit-card use:
An outright ban
Increased limits and restrictions
No changes to the current market situation
Proponents of a ban on credit cards offer these points. Most of these come from social organizations who frequently dal with harm caused by addictive gambling behavior (all bullets source UKGC):
The Step Change charity provided data to demonstrate that those who contact them with gambling-related debt issues have incurred debt across several types of borrowing. They conclude that restricting only one form of borrowing would have a limited impact on addressing harm, and that a holistic approach to all forms of borrowing is necessary in this regard
The Money Charity was of the view that a ban on credit card gambling could be too easily circumvented unless there were wider measures taken, and there should therefore be a review of the use of all forms of credit to fund gambling
The Money & Mental Health Policy Institute was broadly supportive of the principle of a ban or restriction on credit card gambling as a means of reducing harm, but noted it was essential to consider the risks of harm of debt-funded gambling more generally, especially among those experiencing mental health problems, and that the Commission must consider other lines of credit as part of its approach
Increased limits and restrictions and limits are the middle road, and groups advocating for this include some UK-facing operators. Their arguments include these points:
Customers would use other forms of borrowing in lieu of credit cards, but gambling operators do not have visibility of the source of a transaction that emanates from an overdraft or a loan
As such, a ban would mean that operators would lose a risk indicator or 'marker of harm' (i.e. credit card use) that they could otherwise use in their customer interaction algorithms
Operators would also have less visibility over the source of funds (i.e. a ban on credit cards would be detrimental to their AML checks)
Prohibition could mean operators need to risk-assess funding by more intrusive means such as obtaining bank or e-wallet statements from all members of the public to confirm their (non-credit) payment method funding. This could be particularly disproportionate for infrequent and casual gamblers
Other forms of borrowing could be costlier e.g. the overall amount repayable from a payday loan could be greater than that for a credit card
E-wallets present an opportunity for customers to circumvent any ban, because operators do not have visibility of whether an e-wallet transaction emanates from a debit or credit card (or any other means of payment that the wallet permits)
Customers might also migrate to the use of cryptocurrency through e-wallets, in lieu of credit cards, meaning source of funds risks are higher
A ban could be circumvented by using a credit card to withdraw cash from a cash point
One operator advised that they cannot distinguish credit cards from debit cards and only their processing bank can do so
Those arguing to leave things as they are made these points:
The existence of potentially higher cost forms of borrowing is a reason to retain credit cards as a 'least worst' form of borrowing to fund gambling
It should be the responsibility of lenders (i.e. banks and card issuers) to conduct more stringent affordability checks on what their customers could repay, thereby making access to credit more difficult, rather than a policy intervention at the gambling (merchant) level
It should be the responsibility of the customer to manage their own levels of borrowing once they have been granted a credit card
There are risks of overseas customers being unable to access other payment methods to finance their gambling
Credit cards provide a benefit to customers who wish to mask their gambling transactions when applying for a mortgage (i.e. itemised gambling transactions on a current account statement, which a mortgage lender will typically ask for, might affect the applicant's chance of a successful mortgage application; but mortgage lenders would not routinely ask to see itemised credit card statements)
The UKGC noted that these last arguments were made by just a few responding consumers and "a couple of smaller
remote operators," another indicator that at least some form of restrictions and credit caps are likely.
addictive
ban
borrowing
Commission
credit
credit card
gambling
online
problem
restrictions
UKGC
United Kingdom