Poland's move to inplement a hefty new tax on online sports betting, which takes effect on April 1st, continues to actually do what many industry watchers feel is the new rule's real effect: Drive international operators from the Polish sports-betting market.
In the weeks preceding the live date for the new tax, a slew of European's largest operators have read the virtual writing on the wall, choosing to stop services to Poland rather than commit to an almost certainly unprofitable exercise. Among the sites who have exited Poland in the last days and weeks are Pinnacle Sports, Betfair, Mr Green, William Hill, EnergyBet and Bet365. Others are likely to simply put up notices for their customers on the first, rather than give advance warning, as the above sites did.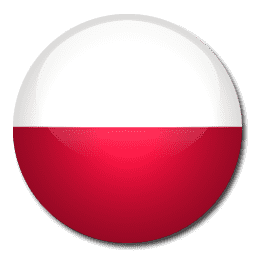 The culprit: Poland's implementation of its National Gambling Tax, which calls for an operation-crippling 12% tax on sports-betting turnover. That tax rate is a non-starter for any bookmaking operation, and was assailed repeatedly by Europe's gambling industry… to no avail. The tax will effectively drive all grey-market operators from the country; according to a report at CalvinAye.com, Bet365 alone accounts for about half of Poland's grey-market (unlicnsed by Poland) volume. Poland will also create a blacklist of unlicnsed operators and will attempt to have such sites blocked by is country's ISPs, though whether those steps will be fully effctively is an open question.
As a result, the country will be left with only five licensed operators, each of whom will be paying the stiff turnover tax. Those five include four independent operators — Fortuna Entertainment, Milenium, STS, Totolek — plus Poland's own state-owned and -operated Totalizator Sportowy. The big, big losers, however, are Poland's individual punters, who wil now get terrible payouts on their wagers; someone has to pay for that hefty turnover tax, and its always the customer that gets it in the end. The punters don't really have a choice, either, as wagering on an unregulated site can now result in stiff penalties for those who are caught.
While it's all a part of the continuing Balkinazation of the European betting scene, it's something of an extreme example. Poland lagged behind the regulatory curve for years, having much of its prior regulatory framework deemed in violation of European Union trade mandates. The country's response has been to essentially freeze out the entire industry, following sme minor modifications, being fully aware that the EU has been largely toothless when it comes to nosing into individual countries' aims regaring its national gambling markets.
Remote Gambling Association presidnt Clive Hawkswood acknowledged as such in commens offered to OSGA, stating, "The key question then is how Poland can reserve online gaming for one or more state sponsored operators without being in breach of EU law (under both Internal Market and State Aid regulations). EU Member States have frequently banned certain types of gambling — for example, online casino in France and Germany — but allowing it and then reserving it as a monopoly is a harder sell. However, there are again precedents elsewhere in the EU, such as Svenska Spel in Sweden."
Added Hawkswood, "The bottom line is that the EU rarely carries a big stick where EU Member States' gambling laws are concerned and we are placing our faith in local lobbying in Poland, rather than in the European Commission successfully pushing for an early change."
Poland, of course, will have little incentive to change its approach, leaving its citizens with no good options. The grey-market sites will be one, the few licensed ones will ofer lousy odds, and the customers lose… again.
Bet365
Betfair
gambling
Poland
Polish
tax
turnover
William Hill