The mergers-and-acquisitions wave that's marked the global gambling and sports betting scene notched another important development this week with the sale of Sky Bet's corporate parent Sky Betting & Gaming (SBG), to Canada's The Stars Group (TSG). The massive sale, valued at €3.1 billion (or about CA $4.7 billion) is one of the largest-ever deals consummated in the gambling industry. And, as indicated, it continues the recent trend of consolidating more and more brands into the hands of fewer and fewer true corporate owners.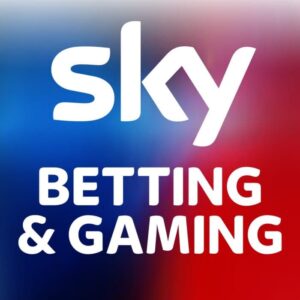 It's a combination cash-and-shares deal, which is typical for a deal of this size. After obtaining additional financing — and The Stars Group, formerly known as Amaya, is well-practiced at leveraging itself to make this sort of deal happen — the SBG pickup will occur for CA $3.1 billion in cash, plus another CA $1.6 billion in newly created TSG stock. It's about a two-thirds cash deal.
Sky Bet has been a darling of the mobile-wagering scene for the last couple of years, posting some impressive revenue and profit results, and in the process becoming a ripe target for acquisition. This excerpt from TSG's corporate announcement about the pickup summarizes exactly why the Sky brands were such a juicy target:
SBG is currently home to the United Kingdom's largest active online player base and, with over 80% of revenues generated from mobile devices, is a leading mobile betting and gaming operator. In partnership with Sky, Europe's leading sports broadcaster and media company, SBG has developed some of online gaming's most well-known brands, most notably Sky Bet, Sky Vegas and Sky Casino. SBG's unaudited annual revenue was £624 million and unaudited adjusted EBITDA was £202 million in the 12-month period ended December 31, 2017, representing compounded annual growth rates of approximately 46% and 51%, respectively, over the prior two years. SBG was the United Kingdom's fastest growing established online gaming operator over this period. …
A company so heavily invested in the fastest growing segment, mobile, is simply in the right place at the right time. If it hadn't been sold to Canada's TSG, the parent company of PokerStars, Sky Bet would have quickly been targeted by other suitors.
The Stars Group's willingness to leave Sky Betting and Gaming's operational structure intact surely had something to do with the The deal will leave in place most of Sky Betting and Gaming's existing corporate structure, including its operational hub in Yorkshire.
"We are delighted to join forces with The Stars Group," said Richard Flint, Sky Betting & Gaming's Chief Executive Officer. "We have had a fantastic last few years and would like to thank [former Sky Bet venture owners] CVC [Capital Partners] and Sky for supporting us in becoming a leading online operator in the UK. This transaction allows us to offer our best-in-class products to a truly global audience. We're excited about our future together."
Over on the TSG side, similar effusion emerged. "The acquisition of Sky Betting & Gaming is a landmark moment in The Stars Group's history," said Rafi Ashkenazi, TSG's Chief Executive Officer. "SBG operates one of the world's fastest growing sportsbooks and is one of the United Kingdom's leading gaming providers. SBG's premier sports betting product is the ideal complement to our industry-leading poker platform. The ability to offer two low-cost acquisition channels of this magnitude provides The Stars Group with great growth potential and will significantly increase our ability to create winning moments for our customers."
Ashkenazi added, "Following this transaction, The Stars Group will have significantly enhanced scale and a highly-regarded global brand portfolio. As a result, we are well positioned to realize our vision of becoming the world's favorite iGaming destination."
The TSG announcement about the deal cited five major operational and financial benefits:
Greater revenue diversification and significantly enhanced exposure to sports betting, the world's largest and fastest growing online gaming segment, as the majority of SBG's revenues are generated by sports betting.
An increased presence in regulated markets, particularly within the United Kingdom, the world's largest regulated online gaming market.
The development of sports betting as a second low-cost customer acquisition channel, complementing The Stars Group's core poker business and enabling more effective cross-sell to players across multiple verticals.
Improved products and technology as a result of the addition of SBG's innovative casino and sports book offerings, and portfolio of popular mobile apps.
Identified cost synergies of at least $70 million per year.
All those are true, yet they're all just components of the big picture here. The company now known as The Stars Group has been in a years-long process of building a true multi-service gambling enterprise, built around the PokerStars online-poker business at its original core. That doesn't mean deemphasizing poker, but rather complimenting it with sportsbook and casino offerings.
At first, TSG (as Amaya) went the natural-growth route, launching such products as BetStars, and those did well enough. However, under that approach, it would have been several more years until TSG could claim to be a balanced three-service operator.
Instead, with a brief flurry of acquisitions that also included Australia's William Hill Australia and CrownBet brands, TSG has essentially purchased its way to market balance. Had all these companies been part of TSG in 2017, the acquisition presser notes, "the Company's 2017 revenue mix by product would have been 37% poker, 34% sportsbook and 26% casino."
And there's the competition in the acquisitions chase to consider, too. As TSG brags, and it's still subject to other possible moves, "This combination will result in the world's largest publicly listed online gaming company."
acquisition
mobile
PokerStars
SBG
Sky
Sky Bet
sports betting
The Stars Group
TSG