American professional golfer Phil Mickelson's notable yen for gambling action has placed him at the heart of a legal case involving an intermediary who allegedly laundered $2.75 million of Mickelson's money to allow Mickelson to engage in high-stakes betting on other sports events.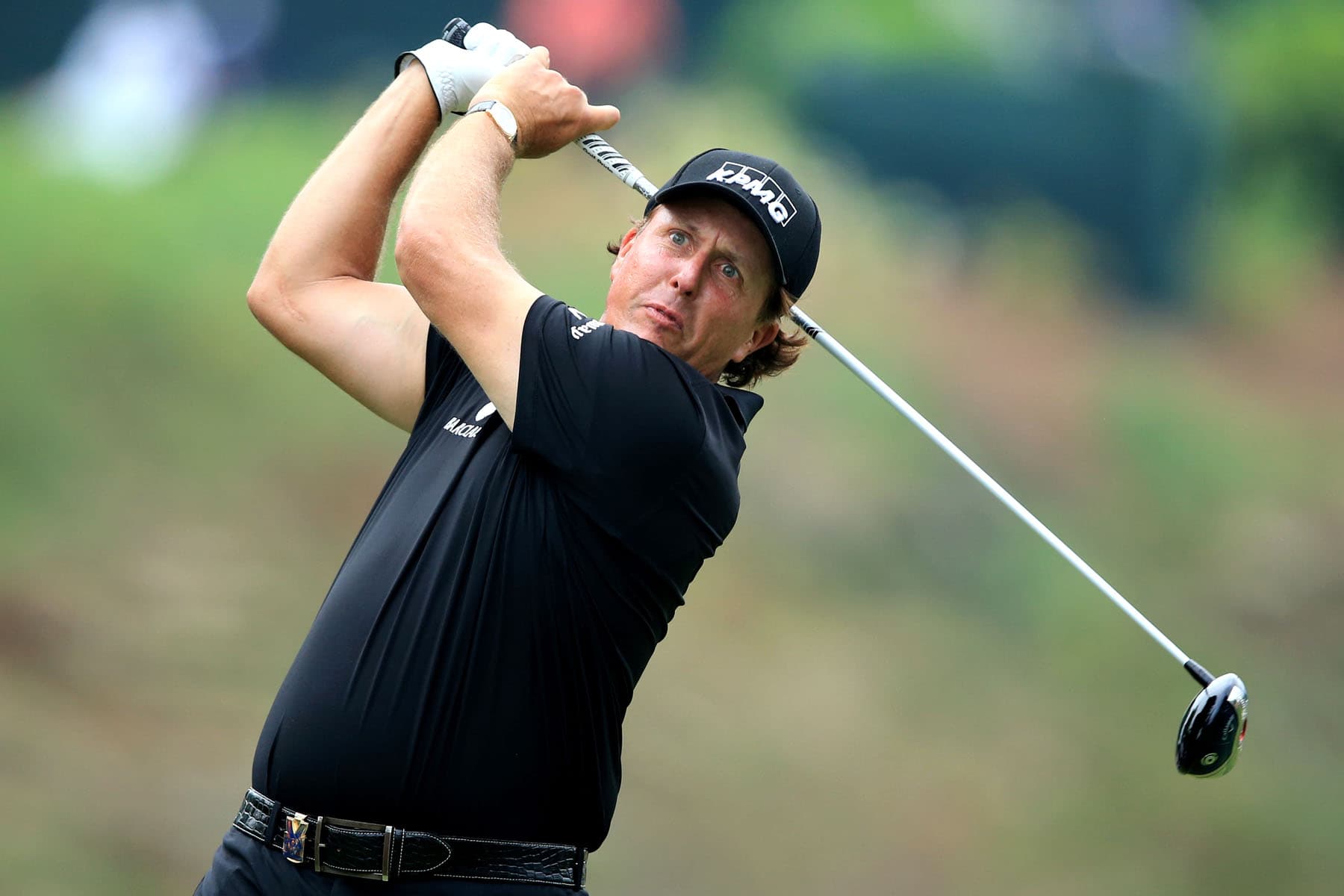 An investigative report on ESPN newsmag "Outside the Lines" was the first to break the news of Mickelson's prominent connections to an ongoing federal prosecution against a long-time sports tout who pled guilty last week. Gregory Silveira, 56, pled guilty over a week ago to money laundering charges connected with his movement of the $2.75 million in Mickelson's funds.
Silveira admitted in court to having made two separate transfers of his client's funds, for approximately $2.475 million and $275,000, using multiple accounts at prominent US banking institutions Wells Fargo and JP Morgan Chase. Mickelson was identified only by the initials "P.M." in early court documents connected to the case. Those documents have since been redacted, but ESPN confirmed independently that Mickelson, a/k/a "Lefty," was the well-heeled sports gambler in question.
US law leaves Silveira hanging in regards to the movement of Mickelson's gambling funds. The act itself of accepting the initial wire transfer from Mickelson, then moving some of the funds into other accounts for use in placing bets on Mickelson's behalf, was enough to place Silveira in violation of the US's money-laundering statutes. The three significant bank transfers at the heart of the US's case against Silveira took place on March 29th and 30th of 2010, though court documents asserted that the relationship between Silveira and his "client" (Mickelson) dated back to at least 2003. It is likely that the large amounts involved triggered automatic reporting requirements regarding large financial transactions.
Mickelson himself won't face charges in the case, since US anti-gambling laws are designed to punish the facilitators and illicit bookmakers, rather than those making the bets. Mickelson, 46, has won 42 PGA Tour events, including five majors. Mickelson is scheduled to play at the Open Championship at St. Andrews in a couple of weeks.
Mickelson's betting on sports events of all types has been a PGA backstory for years, and he was even peripherally involved in an insider trading investigation centered on venture capitalist Carl Icahn that surfaced last year. One strange anecdote claims that the US's Ryder Cup loss in 2004 to Europe was due in part to Mickelson's gambling. According to a Tom Boswell piece in the Washington Post, Mickelson switched from Titleist to Callaway clubs just prior to the Ryder Cup, purportedly to raise quick cash to settle a gambling debt.
Mickelson played poorly with his new Callaways and the US lost on American soil that September in a significant upset, but it couldn't have been all Lefty's fault: Team Europe won the '04 Ryder Cup 18.5 to 9.5 in the biggest victory ever by the Europe squad. Mickelson did dissapoint, however, posting an 0-4 record in the four matches he played or partnered.
The case against Silveira was brought in a Central District of California US federal court. Silveira faced a maximum 60 years in prison on the three money-laundering charges, all felonies, though he will likely be sentenced to significantly less time, perhaps receiving only probation; Silveira also faces up to five years of supervised release. Silveira also faces the prospect of a fine that could reach as much as $1.5 million, though again, the actual fine will likely be significantly less.
According to ESPN, Silveira is a gambling-business veteran from Southern California who's been involved in several dicey gambling and tout ventures since the mid-'90s. Silveira's most recent residence was adjacent to the PGA West golfing facility in La Quinta, California, roughly halfway between Los Angeles and Las Vegas, where he likely groomed his relationships with Mickelson and perhaps other touring PGA pros.
gambling
Gregory Silveira
Lefty
money laundering
phil mickelson