The United Kingdom Gambling Commission (UKGC) today announced a recommended slashing in the maximum stakes allowed to be wagered on fixed-odds betting terminals (FOBTs) found in thousands of betting shops across the UK. The headline-grabbing news, in which the maximum wager on slots-based FOBT play is recommended to be slashed from £100 to just £2, is the most severe of four such options the Gambling Commission had been considering.
However, the FOBT slashback is just the highest-visibility item on a much broader list of recommended changes that the UKGC has forwarded on to UK's Department for Digital, Culture, Media and Sport (DCMS) for consideration. Those recommendations will affect all gambling services offered to UK punters, live and online, including sports betting.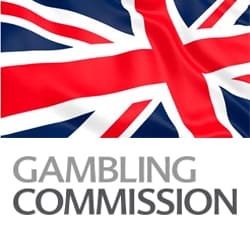 In that market segment, sports bettors are likely to see the UKGC's recommendations put into place in two specific areas. First, assuming the expected implementation of the changes by the DCMS, is an ever-tighter series of "Know Your Customer" restrictions designed to ensure gamblers' bankrolls are coming from legitimate sources.
The UKGC summed this up as follows:
We also note stakeholder concerns about the risks of gambling online. We have submitted alongside this advice a review of data, market trends, consumer participation and action by operators on social responsibility and crime in online gambling. From this, we have identified a number of areas where we want to improve the protections in place for consumers. We will consult on:

strengthening protections to prevent underage gambling
ensuring that more robust customer due diligence occurs earlier in a consumer's relationship with a gambling operator, with default limits to protect consumers until operators know more about them
new requirements around customer interaction.

We will also publish guidance on unfair terms, and provide more information to consumers about the treatment they should expect to receive to help embed the outcomes of the CMA's work on unfair terms.
Second, as again recommended by the Gambling Commission, there will be more scrutiny paid to advertising which might appeal to underage gamblers, both in the substance provided as well as the avenue and time where such ads are placed.
The UKGC offered this on the way gambling ads are targeting certain consumers:
The tone, content and quantity of gambling advertising has attracted public concern. We share concerns that gambling advertising and marketing, including sponsorship, could lead to gambling-related harm for children and other vulnerable people. The available evidence is not clear on this matter. It does not indicate whether there is a need to change existing rules, but it is limited and we are working with RGSB and GambleAware to build on it. This continues to be an area that requires close scrutiny, and it is appropriate to keep under review the option of applying the precautionary principle.
Speaking of GambleAware, the national charity charged with minimising gambling harm in the UK, one of the UKGC's strongest recommendations was for the current voluntary contributions made by industry shareholders to be made mandatory. That could increase the chronically-underfunded charity's funding by an order of magnitude, should that recommendation be put into effect. As the UKGC wrote, "There is a strong case for implementing a statutory levy if the industry cannot provide what is needed voluntarily."
Better funding for GambleAware and other risk-mitigating efforts also goes hand in hand with one of the UKGC's other aims, to continue to gather as much information as possible on gambling-related harm. On that, and dovetailing with the KYC push, the UKGC offered this:
One of the biggest constraints on progress to tackle the risk of harm is that consumers, gambling firms and policymakers have too little information to support safer gambling. So, we see significant potential in tracked play to provide information that would help:

consumers to understand and manage their own gambling
gambling operators to identify when players are at risk of harm, so that they can intervene at an early stage to help
policymakers to get a better understanding of risks to consumers and to understand how
effective any policy changes are at making gambling safer.
As expected, however, most of the attention was paid to the FOBT debate. The hot-button topic has drawn plenty of press in recent months, and the expected cutback is expected to force land-based betting shops to rethink their business practices.
Some industry watchers suggest that hundreds of shops might close, and the £2 slots cap, if enacted, would make the recent Ladbrokes-GVC tie-up worth more like £3.2 billion than the £4 billion initially claimed.
Other Class B2 FOBTs that aren't dedicated to slots-style play are also due for a maximum-stakes crackdown if the UKGC's recommendations are implemented. Those other B2 FOBTs include games such as roulette, and those will be trimmed to "no greater than £30", in all likelihood. Right now those machines have an effective limit of £50 per wager.
The UKGC also expressed its desire to "work[] with the industry and others on steps to make limit-setting more effective." In the UKGC's words, "This could include ending sessions when consumers reach time and money limits."
advetising
childred
consumer protection
FOBT
GambleAware
Gambling Commission
Online gambling
recommendations
sports betting
UK
UKGC