FIFA has giving the official thumbs-down to Saudi Arabian referee Fahad Al Mirdasi, who was among the officials originally selected to work the upcoming World Cup in Russia, but who confessed to attempting to fix an important match in Saudi Araba and was recently issued a lifetime ban by that country's football ruling body.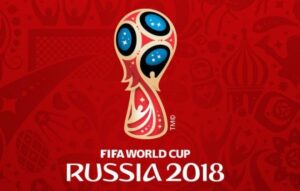 Al Mirdasi, as detailed in statements from both FIFA and SAFF (the Saudi Arabian Football Organization) received a lifetime ban from SAFF after confessing to an attempted match-fixing attempt.
According to SAFF, in a statement offered two weeks ago, Al Mirdasi attempted to fix the King's Cup final between Al-Ittihad and Al-Faisaly. Al Mirdasi also appears to have attempted a little bit of a shakedown, contacting an Al-Ittihad official about the scheme, who in turn forwarded e-mails to SAFF about the episode.
SAFF — not to be confused with another SAFF, the South Asian Football Federation — is affiliated with the Asian Football Confederation, which is in turn associated with FIFA.
The investigation into Al Mirdasi's misdeeds led to his quick lifetime ban from SAFF, as well as official corruption charges, since the (former) ref confessed to the scheme while in police custody. That quickly led to the matter being escalated to FIFA, with World Cup action looming. FIFA's statement (below) doesn't discuss whether Al Mirdasi also received a lifetime ban on the international scene, moot note that it might be.
Two assistant referees who worked as part of Al Mirdasi's team were also yanked from potential World Cup postings, though no direct connection or relation between the two and Al Mirdasi's match-fixing attempt was noted.
The complete FIFA statement on the matter reads as follows:
With reference to the current situation of the Saudi referee Mr. Fahad AL MIRDASI, the FIFA Referees Committee has considered that the conditions to be selected for the 2018 FIFA World Cup™ are not satisfied anymore and therefore has decided that the selection of Mr. Fahad AL MIRDASI is withdrawn with immediate effect.

In line with FIFA's overall philosophy of seeking to appoint match officials together as a team of three during the preparation, the FIFA Referees Committee has therefore also decided to remove the two assistant referees Mohammed AL ABAKRY and Abdulah ALSHALWAI, who are in Referee AL MIRDASI's team.

The Saudi Arabian Football Federation (SAFF) and the Asian Football Confederation (AFC) have been officially informed.

The FIFA Referees Committee has taken the decision not to directly replace Mr. AL MIRDASI. However, two assistant referees – Mr. Hasan ALMAHRI (UAE) and Mr. Hiroshi YAMAUCHI (JPN) – will be nominated for the 2018 FIFA World Cup Russia™ to work as Assistant Referees to Mohammed Mohammed ABDULLA (UAE) and Ryuji SATO (JPN) respectively, who have already been appointed to officiate at the tournament.
Bad behaviour in the football world isn't restricted to off-pitch antics. Check out our list of international football's most famous bad boys on the pitch.
Al Firdasi
ban
FIFA
match fixing
referee
Russia
SAFF
Saudi
world cup