If you've been looking at the draw for Euro 2020 then you might have noticed that there are four teams that are still to book their place at the finals. Luckily, we have too, and we've also been checking on the latest odds at Euro 2020 playoffs betting sites.
The four sides that will join the 20 nations to have already qualified for Euro 2020 will be decided through playoffs. For the playoffs, 16 countries have been split into four sections, with each 'path' seeing two semi-finals and then a final to determine a qualifier.
Play-off places were awarded to teams that were successful in their Nations League groups, host nations of Euro 2020 and sides that just missed out on automatic qualification. Euro 2020 playoffs betting sites will offer markets for all the semi-finals and finals, as well as ante-post bets.
There are some good teams involved that have the ability to make a major impact at the Euros, should they qualify. The identity of the four play-off winners are sure to have a major impact on the betting for the tournament, with the odds for the Euro 2020 group stage particularly likely to be affected.
For now, it's the UEFA Euro 2020 playoffs betting odds that interest us. Here's the lowdown on who is favoured to qualify for the European Championship from each path.
Who Are the Favourites in the UEFA Euro 2020 Playoffs Betting?
In Path A, it's Iceland that are the favourites to come out on top at 11/5. Romania are second favourites at 5/2, with Hungary at 3/1 and Bulgaria the outsiders at 5/1.
Path B sees Bosnia and Herzegovina leading the betting at 11/8. Slovakia are available at 11/4, Republic of Ireland are 9/2 and Northern Ireland are out at 11/2.
In Path C it is Serbia that are expected to qualify for Euro 2020 at 11/8. Their semi-final opponents Norway are 12/5, with Scotland at 4/1 and Israel the big outsiders at 10/1.
Finally, Path D gives a chance to four relative minnows of international football. Kosovo are the 11/4 favourites, North Macedonia are 3/1, Georgia can be backed at 10/3, while Belarus are the outsiders at 4/1.
So, the bookies are expecting Iceland, Bosnia and Herzegovina, Serbia and Kosovo to qualify, but as we know, they're not always right. Keep reading to find out Euro 2020 playoffs betting tips and where we think you can find values bets.
Euro 2020 Playoffs Betting Tips – Path A
Bulgaria v Hungary
Bulgaria have qualified from the playoffs via the Nations League, while Hungary are one of the host nations of Euro 2020. Neither exactly excelled in qualification, but it was Hungary that were the most competitive.
Despite Bulgaria having home advantage, Hungary are expected to win at 13/10. Yet with Hungary only winning one of their last 13 away games (D2 L10), you have to wonder if that's where the value lies. Bulgaria were unbeaten at home in the Nations League (P3 W2 D1) and are 4/6 to avoid defeat Double Chance.
Iceland v Romania
The two best teams in Path A meet in the other semi-final. Iceland had showed signs of decline since exciting at Euro 2016 but proved that they are still a force in qualification, finishing third behind France and Turkey.
Romania were unlucky enough to be drawn into the most competitive qualification group and were in contention before falling away at the end. Iceland are rightful favourites at home, but Romania have scored in eight of their last nine away games and Both Teams To Score is likely to land at evens.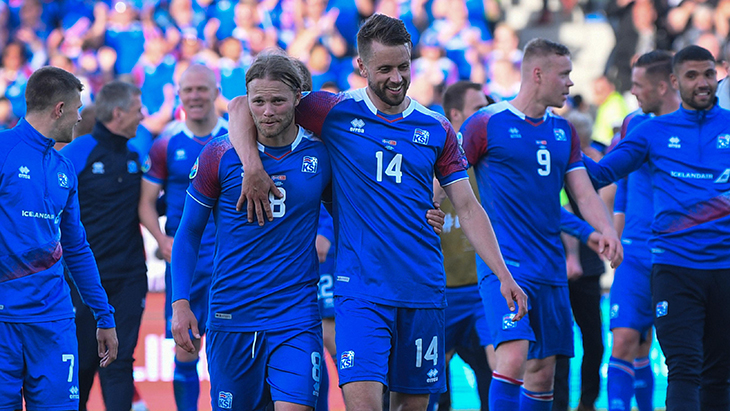 The Verdict
Whoever wins from the Bulgaria and Hungary tie will have home advantage in the finals, but Iceland or Romania have more quality. Ultimately you have to favour Iceland to make the final and prevail at 11/5.
Euro 2020 Playoffs Betting Tips – Path B
Bosnia and Herzegovina v Northern Ireland
The Bosnians are the short priced favourites to come through Path B at 11/8. It's hard to see where the confidence in them comes from. They only won four games in qualification, with two of those wins coming against Liechtenstein and one against Armenia.
Northern Ireland have only lost two of their last six away matches (W3 D1), against Holland and Germany. This one could go into extra time, with the draw after 90 minutes available at 13/5.
Slovakia v Republic of Ireland
Slovakia and Republic of Ireland both narrowly missed out on automatic qualification, having finished third in their groups.
This is a game that could go either way, with Slovakia possessing a little more class, but being prone to erratic results. What seems guaranteed is a low scoring match, with the Irish being hard to break down. Their last eleven competitive matches have all seen under 2.5 goals, which is available at 3/5. Six of those eleven games have seen under 1.5 goals land, which can be backed at 2/1.
The Verdict
With Bosnia-Herzegovina a little too short, the value lies with the winner of the Slovakia and Republic of Ireland clash. Slovakia have the home advantage in the semi, so are probably the best bet at 11/4 to qualify through Path B.
Euro 2020 Playoffs Betting Tips – Path C
Norway v Serbia
This match is arguably the highest quality clash of the semi-finals. Serbia finished third in a tough group that contained unbeaten Ukraine and the current European Championship holders Portugal. Norway are a much improving side under the veteran international manager Lars Lagerback and have an exciting generation of young talent coming through.
Norway drew both of their qualifiers against Sweden and Romania, along with their home game with Spain. Another draw is 9/4.
Scotland v Israel
Whoever wins that first semi-final will be at home for the final and are sure to be heavy favourites to beat either Scotland or Israel.
These sides met twice in the Nations League in 2018, with the home side winning on each occasion. Scotland are rightful favourites then, though odds of 9/10 look a little slim. Both teams to score looks a better bet at evens, with Israel's Eran Zahavi scoring eleven goals in qualification, which was the same amount as Cristiano Ronaldo and only one less than the top scorer Harry Kane.
The Verdict
Norway or Serbia will qualify and make Group D at Euro 2020 very competitive. With Norway having home advantage in both the semi-final and the final should they reach it; they are the value pick at 12/5.
Euro 2020 Playoffs Betting Tips – Path D
Georgia v Belarus
Both of these teams won their Nations League groups, but it was Georgia that were the more impressive in Euro 2020 qualification.
Georgia drew their two most recent home games against Denmark and Republic of Ireland, with both games finishing 0-0. Belarus are no pushovers, but with home advantage Georgia look a good bet at 4/6 to qualify for the playoffs final.
North Macedonia v Kosovo
Kosovo are undoubtedly the best team in Path D, but both this semi-final and the final should they get there, will be played away from home.
As impressive as Kosovo have been over the past couple of years, North Macedonia are no slouches. They finished third in their qualifying group, with only Poland and Austria inflicting defeats upon them. North Macedonia are 5/6 to qualify and make it through to the Path D final.
The Verdict
You have to expect the winner of the second semi-final to beat either Georgia or Belarus, even though they will be away from home. Expect the price of Kosovo at 11/4, or North Madedonia at 3/1 to plummet should they make the final.
Belarus
Bosnia and Herzegovina
Bulgaria
Euro 2020
Euro 2020 Playoffs
Georgia
Hungary
Iceland
Israel
Kosovo
North Macedonia
Northern Ireland
Norway
Republic of Ireland
Romania
Scotland
Serbia
Slovakia