The share price of 888 Holdings Plc has returned to its early-August levels of just above 250p per share following a weird month that culminated in the United Kingdom Gambling Commission (UKGC) levying a redord-setting, £7.8 million fine over the company's broad failure to provide ongoing protections against problem gambling behavior.
The UKGC's pending smackdown of 888 had been known to be coming for several months; what was uncertain was the precise amount and the exact form of the transgressions that 888 had committed. When all was said and done, it appeared that investors had the company priced about right all along, but not with a lot of sweating and fretting in recent weeks.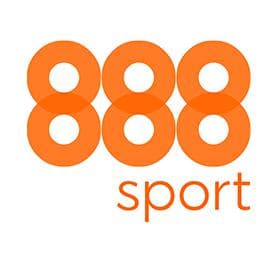 At the start of August, 888's share price stood at about 256p per share, but that steadily dipped as the month wore on. The company shed about 5% of its market valuation as investors feared that the pending fine from the UKGC — more details on that below — would be severe. There was even the possibility that 888 could have had its operator's license suspended or terminated, though one suspects that likelihood was never a real possibility.
So what happened last week, when the UKGC announced the record-setting fine? Well, it wasn't what the casual observer might have expected: 888's shae price leapt up on Friday, and over the weekend it reached 268.5p per share in futures trading.
That's strange, that bad news could result in a price surge, but the overriding factor was that the uncertainty was removed once the size of the fine was known. Except that 888 then released its quarterly financials yesterday, and amid that was the news of USD $51 million in "exceptional charges," with about a tenth of that being part (but not all) of what the company had to pay the UKGC.
So back down went 888's shares yesterday, and it wouldn't be surprising to see more volatility ahead. All that comes despite the fact that 888's financials were pretty good… excepting that little problem with UK gaming regulators.
A Problem-Gambling Protection Problem
888 earned itself a significant black eye last week. The UKGC went after the company on two different fronts. The topic that accounted for the cast majority of the £7.8 million fine was the company's failure to properly block more than 7,000 customers who had requested to be self-excluded from 888's online services.
However, these customers discovered that they still had access to 888's online bingo platform, and they collectively lost £3.5 million. The UKGC added a bit of penalty and interest to this portion of the fine, raising the subtotal for the bingo non-blackout to £4.25 million.
Wrote the UKGC, "In line with our Statement of principles for licensing and regulation, we have decided that 888 must pay a regulatory settlement, including a £4,250,000 payment in lieu of a fine imposed by the
Commission and reimbursements to customers of £3.5 million".
The overriding issue appears to have been a technical oversight, but it was a huge and rather unexplainable one, and it's exactly the sort of oversight that really can't happen in this day and age. But then there's the other part of the fine, in which 888 joined a handful of other prominent companies in failing to carry out proper "Know Your Customer" (KYC) diligence regarding a gambler who embezzled £55,000 from his or her employer, and used that to wager for hours a day at 888. Here's the UKGC's more complete take on the situation:
888 failed to recognise problem gambling behaviour displayed by a customer, which was so significant that it resulted in criminal activity.

Between September 2014 and October 2015 a customer, who had stolen £55,000 from their employer to fund their gambling, was able to stake £1.3million. During this time the customer placed over 850,000 bets, gambling on average 3-4 hours a day and in some instances long sessions of uninterrupted play.

The duration and extent of the gambling raises serious concerns about 888's lack of interaction with the customer. The frequency and duration of the customer's gambling would have had a significant impact on their everyday life.

As a result of the crime, the customer was sentenced to 16 months in prison for theft and false accounting.

Our investigation found no evidence that 888 engaged with the customer to ascertain if they had any problem gambling issues or to confirm their source of income.
That addicted gambler, Tracy Abbott, made headlines when she was arrested last year for her thefts from a health care centre she managed.
This part of the fine continues a recent UKGC pattern of fining gambling firms in all cases of embezzlement or theft where the proceeds of the crimes were lost to gambling problems. (That means that some company is likely to be on the hook for this similar story sometime in the future, but that's another tale.)
888 suffered the misfortune of having all this be resolved just as the UKGC was issuing its latest research into problem-gambling behaviour, which we reported on a few days ago. Whether that was done intentionally by the UKGC is open to opinion.
A black eye, though, 888 got at least that. As 888's CEO, Itai Freidberg, told the Financial Times, "[The industry] needs to learn. I hope that the other operators that got into trouble with the commission, as we did, took the time and put in the resources to enable them to become better operators. The industry needs to work on its reputation".
Still to be determined is how closely reputation is tied to money. For now, 888 appears to have dodged the worst of investors' fears, but it's not the type of thing the firm would want to repeat.
888
fine
gambling
Gambling Commission
price
problem
share
UKGC